Sony Xperia ZL available in stores in Australia
7 March 2013 by Olav Hellesø-Knutsen
The Xperia ZL 5-inch high-end smartphone from Sony is now available in stores in Australia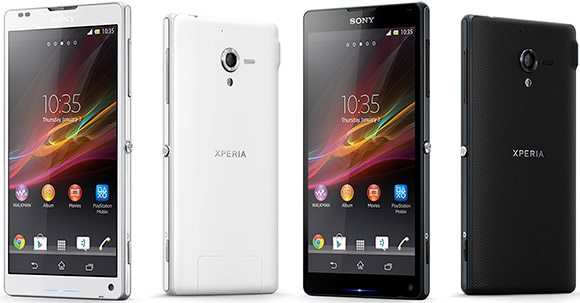 Sony Xperia ZL is now available in Australia for 700 AUD / 550 Euro. Xperia ZL is a smaller version of the Xperia Z. The 5-inch display size is identical but the exterior dimension is different. Xperia Z is slightly thinner but also thicker and higher. Dimensions for Xperia Z: 139 x 71 x 7.9 mm vs the Xperia ZL 131.6 x 69.3 x 9.8 mm. Xperia Z and Xperia ZL will be available to different markets. Some places in the world will get both of them, while other countries will only get Xperia Z or Xperia ZL. Apart from the size differences, Xperia Z is water and dust-proof and it supports 4G LTE networks. Xperia ZL on the other hand has a dedicated camera button. You will also notice that the front camera on the Xperia ZL is below the display. There bezel surrounding the display is very small. We found that the Xperia ZL is the 5-inch smartphone with highest screen to body ratio. The display cover over 75% of the ZL's front.
The Xperia Z became available in some markets earlier this week. An Australian mobile store has now added the Xperia ZL to its inventory list. The Sony Xperia ZL is available for 699 Australian Dollar which is about 710 USD / 552 Euro. This is a relatively expensive smartphone and we will have to choose an iPhone or HTC One at the same store if we want a more expensive mobile phone.
---
Alternatively post this in the Esato forum
Please sign in to your Esato account to leave a comment regarding this article
Online from mobicity
And Xperia z won't be out till end of march early april
What about in other countries? When will it come in New Zealand?
Sony has launched a free missing phone locator service for owners of Xperia smartphones. The service offers remote lock and GPS tracking of a missing device
[ This Message was edited by: katelara on 2014-01-03 11:06 ]
---