These are the smartphones with the largest screen to body ratio
23 February 2013 by Olav Hellesø-Knutsen
Which smartphone has the largest display relative to the body size? Hint: new and large smartphones with large 5-inch displays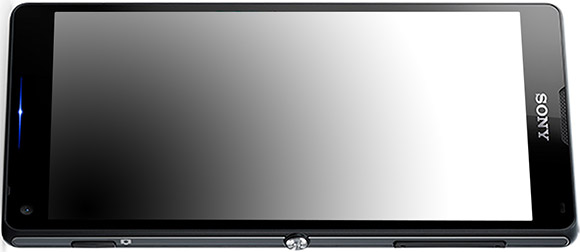 Top three: Sony Xperia ZL/ZQ, Huawei Ascend Mate and LG Optimus G Pro. Esato have a large mobile phone specification directory with over 1000 of the most popular devices available. The directory can be used to generate historical trends since we started to register phone data over 10 years ago.
We are limiting the phones in the screen-to-body ratio shown below to phones with touch screens. Remember the Neonode N1 from 2003 with the huge display on the tiny body? Well, the 2.2-inch display was not very large but the body was tiny too so we had a feeling of a large screen. The display-to-body coverage was actually less than the Sony Ericsson G700 with a hardware keyboard.
The phones with the largest screen-to-body ratio is from the last couple of months. Our numbers does not consider the fact that no smartphone are exactly rectangular. The corners are round and the screens are not. We have calculated the smartphone areal using the widest and highest dimension of each phone.
Top six smartphone in our list are phones announced in 2013. Five of those has a screen-to-body ration of over 70%. This means that over 70% of the smartphone front are covered by a touch display.
It is often a relation between price and screen ration. The devices at the top of the list could be considered as flagship-models. The Samsung Rex series of smartphones are very cheap with small screens in relatively large bodies.
The top performers for each year since 2002:

Here we have listed the best screen-to-body coverage for each LCD size: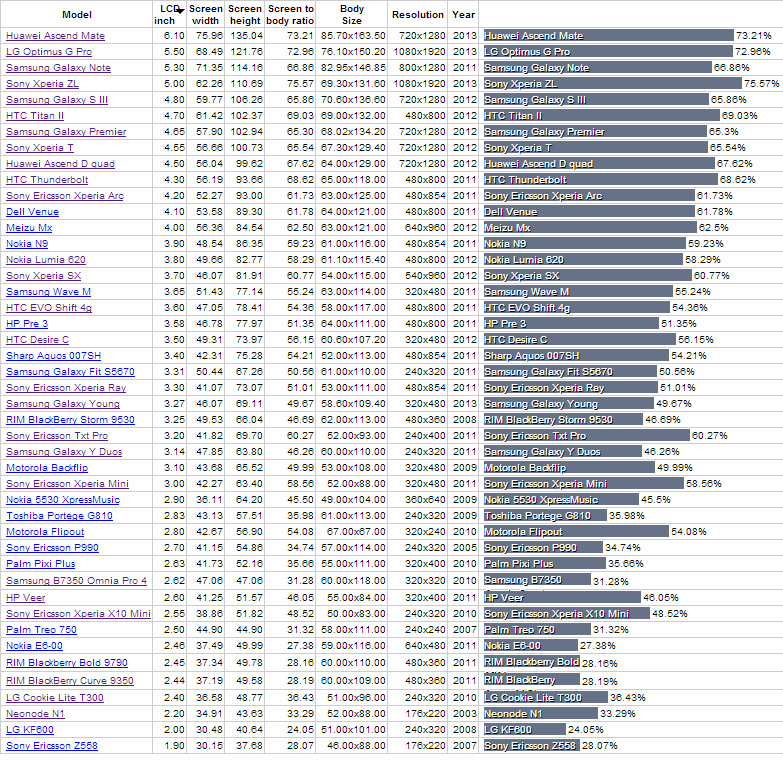 The last list shows the highest screen to body ratio regardless of screen size and year released.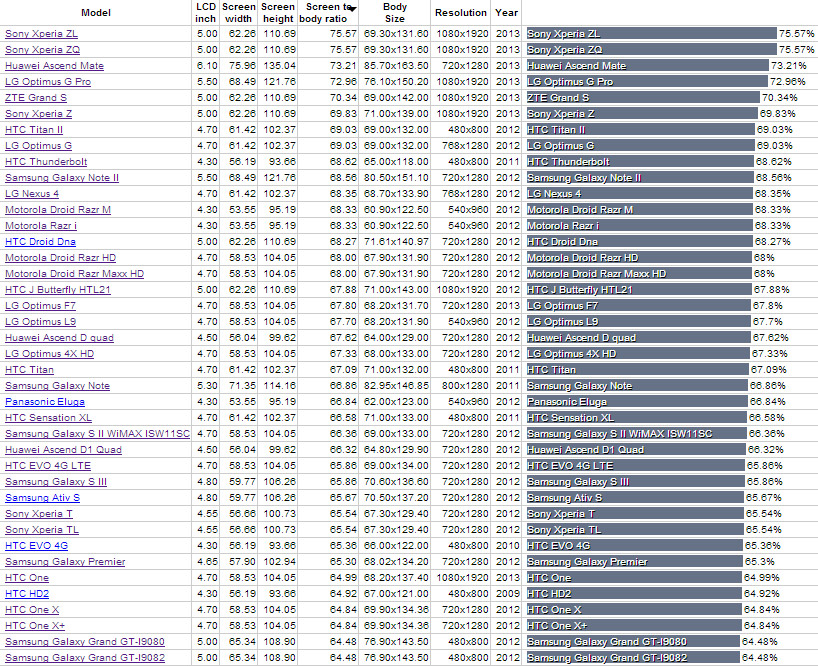 We are looking forward to new releases in 2013. Do you think we will reach 80% and maybe 90% coverage this year?
---
Alternatively post this in the Esato forum
Please sign in to your Esato account to leave a comment regarding this article
---