Qualcomm kills 4G band fragmentation with the introduction of the RF360
22 February 2013 by Olav Hellesø-Knutsen
Chipmaker Qualcomm announces a solution to cellular network band fragmentation with a new global 4G LTE system-level design for mobile devices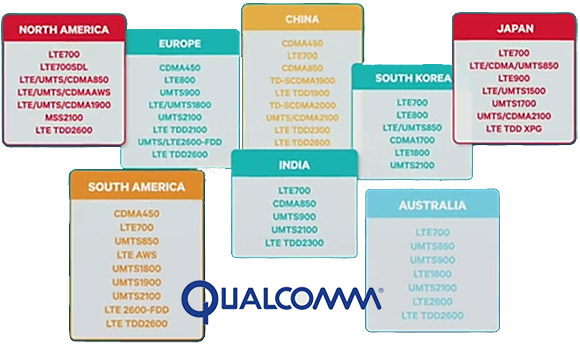 Qualcomm has announced RF360 which the company consider to be the solution to the fragmentation problem with 4G LTE bands. Mobile phones of today has support for different network frequencies depending on which market they will be sold. 2G and 3G networks are implemented on four to five different radio frequency bands globally and the number of different LTE bands increases this number up to 40.
Qualcomm Front End Solution announced this week, is a system-level solution that merge all 4G LTE bands into one chip. It support known network such as GSM/EDGE, LTE-FDD, LTE-TDD, WCDMA, EV-DO, CDMA 1x and TD-SCDMA. The RD360 promise to reduce power consumption, improve radio performance and reduce the space occupied by the component.
Smartphone makers are not the only one which will benefit from the new LTE design. Reducing, and in this case being able to remove components from mobile phones will result in smaller and even thinner devices.
The first devices shipped with the new solution from Qualcomm are expected to launch in the second half of 2013.
The video below made by Qualcomm explains the current fragmentation problem and the solution offered by Qualcomm
---
Alternatively post this in the Esato forum
Please sign in to your Esato account to leave a comment regarding this article
---