Android 4.1 Jelly Bean ready for Sony Xperia P, Xperia Go and Xpeia E dual
24 April 2013 by Olav Hellesø-Knutsen
Sony Mobile today announced that the company will start the rollout of Android 4.1 Jelly Bean for Xperia P, Xperia Go and Xperia E dual this week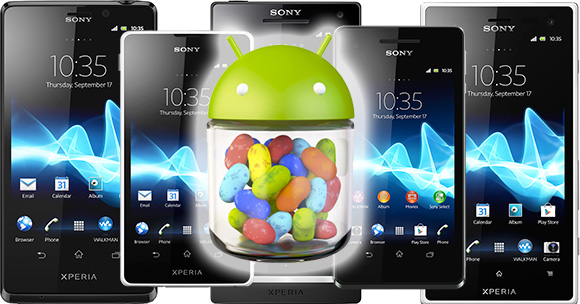 Sony has announced that Android 4.1 Jelly Bean now is available for some of its Xperia handsets which entered the market last year. The three first Xperia smartphones getting the update is Xperia P, Xperia Go and Xperia E Dual.
The update will add a couple of new features such as battery saving Stamnia Mode, more desktop panes, Google Now, auto-resizable widgets, expandable notifications in the notification bar and improved versions of the three Sony Media apps Walkman, Album and Movies.
Android 4.1 Jelly Bean has also been further improved as this is the first version of Android where the user experience was lifted by Project Butter. Project Butter optimized the response to the user by making everything running much more fluid. Read more about the 4.1 and 4.2 Jelly Bean improvements over at Google
Sony Xperia S, Xperia SL, Xperia ion and Xperia acro S will get the update by the end of May.
---
Alternatively post this in the Esato forum
Please sign in to your Esato account to leave a comment regarding this article
The crappy Xperia E gets JB before the Xperia S??

Already

Sony are weird lately

When will Sony Xperia S Android 4.1.2 Jelly Bean update roll out?
No body knows. Till the end of the summer, for sure.

That's great!! Sony finally released updates of Android 4.1 Jelly Bean.
---