Nexus 5 on its way? - Several online stores have stopped selling the Nexus 4
10 May 2013 by Olav Hellesø-Knutsen
Could the Nexus 5 be on its way? Several online stores in the UK have stopped selling the Nexus 4 the last couple of days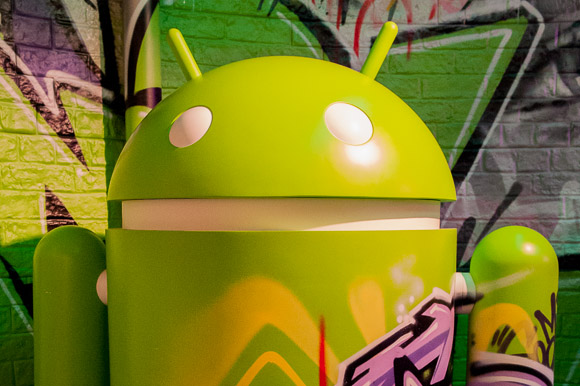 The annual Android developer conference Google I/O 2013 is taking place next week. Google has always used this event to announce both new versions of Android and new exciting hardware powered by Android. Nexus 7 was announced last year in May and so was Android 4.1 Jelly Bean and Project Glass.
Some of the largest online retail stores in the UK has now stopped selling the Nexus 4. This could be an indication of that the current Nexus 4 no longer are produced and that a Nexus 5 or an improved Nexus 4 with 4G LTE network support is on its way. Some batches of the current Nexus 4 smartphone was equipped with a LTE chip, but Google has never promoted this device as a LTE handset. On some handsets, it was possible to activate LTE chip in the phone settings. This possibility was later removed when Google released an Android update.
Google I/O is a developer conference where Google host several session where developers can be educated in many Google services such as Android, Chrome, Maps, Youtube, Google+, Glass, Wallet, to mention a few. One of the things we are looking forward to is of course what Android 5.0 Key Lime Pie will bring. We will most likely get a sneak preview next week. And it could very well be demonstrated on a Nexus 5.
Sources: Esato.no, phones4u, clove, techradar, carphonewarehouse
---
Alternatively post this in the Esato forum
Please sign in to your Esato account to leave a comment regarding this article
Surely the Nexus 4 would still be available??
Hmmm...true, but I think they ran out of stock and have decided not to sell the Nexus 4 due to the N5 or N4 LTE being close by.
I did read somewhere it's going to be LG again,but I would like to see a Sony Nexus
[ This Message was edited by: Bonovox on 2013-05-10 17:35 ]
I don't like Sony designs, so please no. We have enough bricks.
[ This Message was edited by: mediar on 2013-05-11 11:54 ]
More research should go into this article ... maybe some background events similar to what is currently going one may help? I don't know.
I think its high time that Motorola should deliver considering all the waste of $$ Google paid for them. I'm aware mostly for patents but it hasn't been worth the losses and court fees paid thus far ... Motorola has been nothing but a big expense of ownership for Google.
"Hey google, I've got pants, and I end things (get it pat-ends) for sale if you want to spend another couple of hundred million

"
If Motorola was to release another smartphone it should keep the incredible battery life, strong kevlar, and water resistance the razr/droid line has been renowned for lately ... but KILL/HIDE the brand itself! New non traditional styling that has NO queues from previous products every released by Motorola. Bring on a sleeper and when the sales sky-rocket, then Google can announce it was manufactured by Motorola. Mobility.
---