Sony Ericsson Xperia Mini 2 spy shots leaked
15 March 2011 by Olav Hellesø-Knutsen
A Sony Ericsson Xperia Mini 2 photo has been posted in the Esato forum. This is probably one of four new Sony Ericsson phones to be announced this year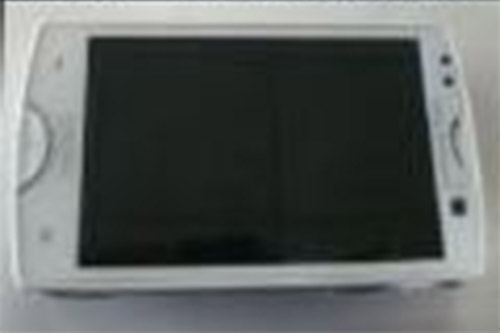 Once again, an Esato member has posted photo of an unnanounced Sony Ericsson device. The Sony Ericsson Mini 2 photo are of very low quality so it is hard to tell much about the device itself from the small image. The image is also mini. The device seems to have a large touch screen compared to the overal size of the phone. To keep it mini, the display of such a device should be lower than 3 inches. And it probably is. The original Xperia Mini has a 2.55 inch display
We can see from the image that the Xperia Mini 2 has a front facing camera and the usual Android navigation keys below the screen.
The Esato member posting this image was the same who posted what we also though was the Xperia Mini 2. Take a look at those photos here
You can follow the discussion of rumored and unnanounced Sony Ericsson phones in the The All New Sony Ericsson Portfolio for 2011 thread
---
Alternatively post this in the Esato forum
Please sign in to your Esato account to leave a comment regarding this article
WOOHOO!!!!!!!!!!!!!!!
Hope it has a keyboard like the pro version, the keyboard is a must for gamers. And gotta say, I enjoy playing some Snes/Game boy emulated games on the mobile with the keyboard !
---