Sony Xperia Android Jelly Bean upgrade roadmap revealed
19 October 2012 by Olav Hellesø-Knutsen
Sony has unveiled its upgrade plans for Android 4.1 Jelly Bean to Xperia handsets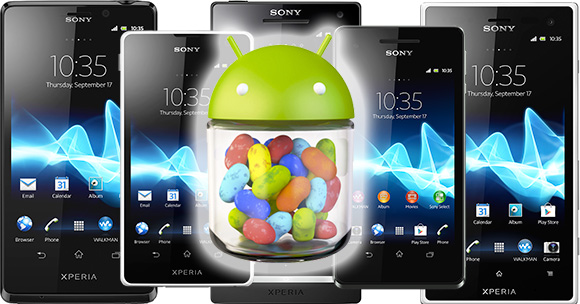 While Android 4.1 Jelly Bean can be downloaded to some Sony Xperia handsets, some 2012 models will not receive the Jelly Bean update. The announced but not yet released smartphones Xperia T, Xperia TX and Xperia V will receive the Jelly Bean update in Q1 2013. That is approximately four months from now.
The following Xperia smartphones will receive the update a little later.
Sony will get back with further info about the Jelly Bean availability for these handsets later.
These models will NOT get the Jelly Bean update:
Sony Mobile did not say why these later models not will receive the update, only that "after thorough evaluation, we have concluded they will not be upgraded beyond Ice Cream Sandwich". You might notice that the first list consist of the most expensive and powerful handsets while those not receiving the update are entry-level to mid-range phones. Apart from the fact that Xperia P and Xperia U has the same 1 GHz dual-core ST-Ericsson U8500 processor but the Xperia U has only 512 MB RAM compared to the 1 GB in Xperia P. Xperia J has a 1 GHz single-core MSM7227A processor from Qualcomm but only 512 MB RAM and it will still receive the update.
---
Alternatively post this in the Esato forum
Please sign in to your Esato account to leave a comment regarding this article
That's good news,Sony always seem to be good with updates with their line up although a bit slow
Bit slow? New version of Android (4.2) is going to be announced in 10 days, and Sony says they will get 4.1 to their phones in February 2013? And we all know they fall behind schedule at least one month

---