Sony launches XQD memory cards
6 January 2012 by Olav Hellesø-Knutsen
Sony today announced the availability of a new type of fast speed memory cards. The XQD cards has write speeds up to 125 MB per second ideal for high speed cameras such as the Nikon D4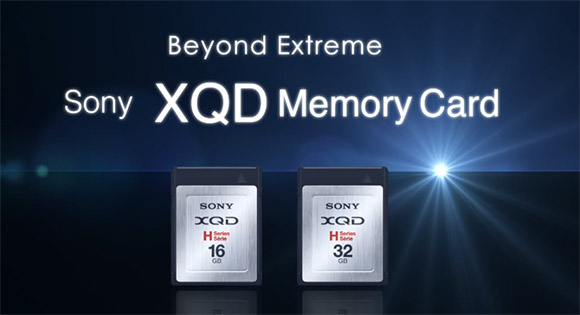 Sony has announced announced 16 GB and 32 GB memory cards in the new XQD format. The cards was revealed for the first time alongside the Nikon D4 announcement which took place a couple of days before CES. Nikon D4 will be available in February, and it is the first product to utilize the new memory card format. The XQD memory card is the fastest and latest format from the CompactFlash association with write speed of 125 MB/sec and higher. The format was adopted by the CompactFlash association late in December last year and Sony is the first company shipping this memory card format.
The Nikon D4 is a 16 megapixels camera with the possibility to capture up to 10 images per second. The requirement for storing such amount of data to a memory quick and secure is evident and Viviano Cantu, Director of Consumer Media for Sony Eletronics said in a statement "Memory card technology has done a great job of keeping pace, but these new cards give an entirely new meaning to speed and performance". Used with the Nikon D4, the XQD memory card can record up to 100 frames in RAW format in continous shooting mode.
Two sizes will be available in February. A 16 GB version at $130 and a 32 GB card for $230. You obviously need a new memory card reader, and Sony will sell the MRW-E80 card reader for $45 or an ExpressCard adapter for $45.
---
Alternatively post this in the Esato forum
Please sign in to your Esato account to leave a comment regarding this article
---