Sony Ericsson Xperia X10 firmware update adds multi-touch pinch-to-zoom
6 February 2011 by Olav Hellesø-Knutsen
The Sony Ericsson Xperia X10 now support multi-touch finger input. Meaning that some applications can take advantage of input from two fingers at the same time
Sony Ericsson Xperia X10 was shipped with Android 1.6 and got an Android 2.1 update late last year. Still some of the usefull features like multitouch was missing. Earlier this week, the Sony Ericsson Product blog reported that multi-touch would come in the next firmware update.
Today we updated our X10 and the pich-to-zoom feature are for sure included. It does not work in all applications, but these are some of the working apps we have tried
Internet Browser
Google Maps
Google Sky Map
OfficeSuite apps
Opera Mobile (Does not work in Opera Mini)
Pich-to-zoom does not work in MediaScape where you usually view photos and other images. MediaScape has got another way of zooming. Press one finger on the image and drag it up to zoom in or drag down to zoom out. This is a feature adapted from the X10 Mini models. It works even better than pinch-to-zoom in our opinion.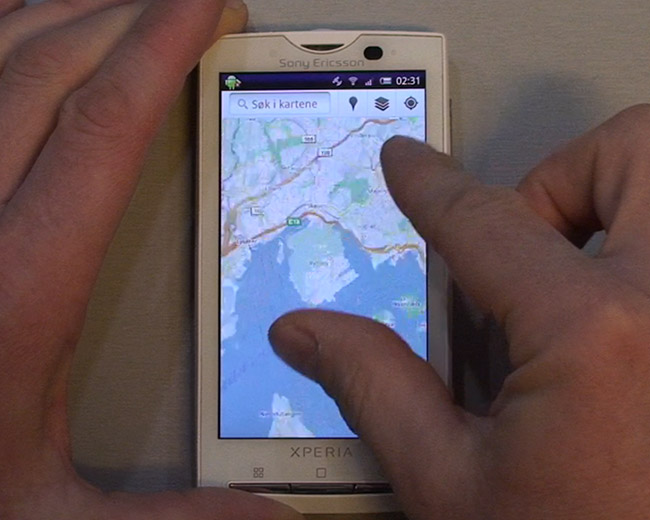 ---
Alternatively post this in the Esato forum
Please sign in to your Esato account to leave a comment regarding this article
It was about time that they did something. The X10 is a good device worth having until they release their Xperia arc. Plus, not everyone will be able to get hold of it, so why not enhancing it with simple things like MT?
---