Sony Ericsson W810i Rated Top Gaming Phone of 2006
18 January 2007 by axxxr
Based on mobile game downloads,here are the twenty-five most popular mobile phones for gamers of 2006.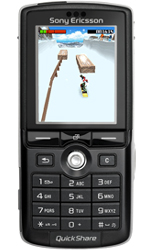 The list is derived from actual world-wide customer game downloads from the MobileRated free mobile phone games portal.
In a year that over 14% of mobile phone owners played a mobile phone game and over 1 billion new mobiles were sold, prospects for mobile phone gamers and developers has never been better.
The MobileRated Gamers Choice 25 Most Popular Mobile Phones of 2006 are: www.mobilerated.com
Sony Ericsson W810i (3.35%)
RIM BlackBerry 8100 Pearl (2.72%)
SonyEricsson K750i (2.60%)
Nokia 6600 (2.59%)
Motorola RAZR V3 (2.49%)
Sony Ericsson K800i (2.30%)
Nokia N70 (2.19%)
Nokia N73 (1.99%)
Sony Ericsson W300i (1.95%)
Nokia 6620 (1.92%)
Motorola SLVR L7 (1.84%)
Nokia 6630 (1.52%)
Motorola V360 (1.43%)
Motorola L6 (1.29%)
Nokia 6280 (1.26%)
Nokia N80 (1.25%)
Motorola RAZR V3i (1.19%)
Motorola RAZR V3x (1.15%)
Nokia 3220 (1.12%)
SonyEricsson K700i (1.11%)
SonyEricsson W800i (1.10%)
RIM BlackBerry 8700 (1.07%)
Samsung SGH-D600 (0.99%)
Nokia 6680 (0.99%)
Nokia 6230 (0.97%)
---