Carphonewarehouse Suspends Big Brother TV Sponsorship
18 January 2007 by axxxr
U.K. mobile phone retailer Carphone Warehouse, Thursday said is was suspending its sponsorship of Channel 4's "Celebrity Big Brother" television program due to concerns of its brand being associated with alleged racist behavior of contestants in the show.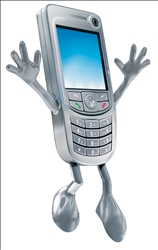 Carphone Warehouse Chief Executive Charles Dunstone said in a statement: "Our concern has rapidly mounted about the broadcast behavior of individuals within the Big Brother house. We are totally against all forms of racism and bullying and indeed this behavior is entirely at odds with the brand values of the Carphone Warehouse."
"As a result, we feel that as long as this continues, we are unable to associate our brand with the program," he added.
Dunstone said the company had already made it clear to Channel 4, the TV operator screening the show, that if the behavior by contestants was to continue, Carphone would have to reconsider its position.
"Nothing we saw last night gave us any comfort. Accordingly, we have instructed Channel 4 to remove our sponsorship name and branding with immediate effect," Dunstone said.
Carphone Warehouse is not the first company to cancel its sponsorship, noted the analyst. Mobile phone operator 02, a subsidiary of Telefonica, also decided to pull out of the show when it felt program content was unsuitable. source:cellular-news
---