Sony Ericsson to launch two new Walkman phones: W880 / W888 and W610.
6 February 2007 by Olav Hellesø-Knutsen
Sony Ericsson adds two new stars to its music phone line-up: W880 / W888 and W610 Walkman phones
Sony Ericsson today announces two new Walkman phones; the W880/W888 and W610 build on the success of hit-models such as the W810 and to broaden the appeal of the Walkman phone. 20 million Walkman® phones have been sold to date. Sony Ericsson also announces a suite of music accessories designed to enhance the Walkman® phone listening experience.
At just 9.4mm thin, the W880/W888 is the slimmest Sony Ericsson phone yet and combines the full Walkman® phone experience with a device that fits easily into your pocket. The 1GB Memory Stick Micro™ (M2™) provided in-box gives you room to store up to 900 full length tracks*, whilst the host of innovative music applications (such as Walkman® Player 2.0 & Disc2Phone) make it easy to get music onto your phone in the first place & search through play lists once its there. All of this, plus a 2.0 megapixel camera, is packed into a UMTS phone that's as slim as a standard CD case.
The W610 Walkman® phone is all about the detail, whether this is detail in design that builds on the look of earlier Walkman® phones or the detailed combination of mobile music with a credible digital camera. The W610 stores up to 470 full-length music tracks* on the 512MB Memory Stick Micro™ (M2) provided, and offers the inventive TrackID™ music recognition application; a feature that lets the user record a clip of an unknown music track onto their phone and immediately receive a notification of the track name, artist and album. Add to this a 2.0 megapixel camera with auto focus and the W610 is a credible fusion of phone, music player & digital camera.
"Our Walkman phones have proven to be phenomenally attractive to our consumers – we have sold 20 million Walkman® phones since launch – and we are continuously developing the portfolio to extend their appeal," says Steve Walker, Head of Product Marketing at Sony Ericsson. "The W880/W888 and W610 prove how the Walkman® phone can appeal to different lifestyles – the W880/W888 is a hi-specification device that looks every bit as good as it sounds. And the W610 Walkman® phone combines the best in both music player & digital camera, whilst first & foremost remaining a phone that's intuitive and pleasurable to use."
The W880/W888 represents a milestone in the Walkman® phone portfolio. Although without doubt one of the slimmest music phones available with a 1GB capacity, the true beauty of its design is seen in the brushed stainless steel finish and the stand-out colour variants; either Steel Silver or Flame Black.
Of course, the W880/W888 is about more than just good looks. The Disc2Phone music management software allows the user to transfer their tracks easily and with no fuss from PC straight onto the phone. With Bluetooth Audio Streaming, all of that music can be enjoyed wirelessly on a Stereo Bluetooth Headset such as the HBH-DS970, or by streaming music directly to a home or car stereo (via the new Music Bluetooth™ Receiver MBR-100). Importantly for a music phone, all of this functionality has been introduced without having to compromise on battery life. The W880/W888 delivers up to 18 hours music listening time & features a Flight Mode which allows the phone to be switched-off in mobile-prohibited environments.
The W880 Walkman® phone is a UMTS 2100 GPRS 900/1800/1900 music phone and will be available in selected markets from Q1 2007. The W888 Walkman® phone is a GSM variant, minus the video telephony functionality, intended specifically for China where 3G services are not established.
The W610 Walkman® phone is a fully specified music phone that does not compromise on its digital camera offering. As well as the 2.0 megapixel camera with auto focus, video recording and playback, the W610 provides a horizontal camera menu – so that the user holds it as they would a regular camera when taking a picture - and a Picture blogging facility for uploading photo's direct to a user's online blog site. Switching back to the music credentials, the W610 includes an RDS FM Radio to brighten up the daily commute or trip to the gym. In fact, the only compromise with the W610 Walkman® phone is choosing between the two colour options; will it be Plush Orange or Satin Black?
The W610 Walkman® phone is an EDGE 850/900/1800/1900 music camera phone and will be available in selected markets from Q2 2007.
The Perfect Musical Accompaniments
Sony Ericsson also announces 2 new music accessories that make your Walkman® phone a complete music listening centre. Users can listen to the music on their phone in hi-fi sound quality with the Bluetooth™ Music Receiver MBR-100. This discreet accessory streams music via Bluetooth™ from the user's phone straight to a home or car stereo, using the phone as a remote control to alter the volume or skip through tracks. The 3.5mm input or RCA cable provided fits most home or car hi-fi systems. The MBR-100 was announced in January 2007 and will be available from Q1 2007.
Of course, if a user wishes to share their tunes, no matter where they are, they can do this with the Portable Speakers MPS-70. Light on power as well as weight, these compact speakers plug into the phone, contain an FM antenna for improved radio reception and will also run off the phone's battery. Tuned for Sony Ericsson phones, the MPS-70 delivers great sound and, with a design that's a true match for Walkman® phones, no one will want to leave home without them. Available from Q2 2007.
W880/W888 and W610 at a glance:
W880/W888
W610
Music
1GB Memory Stick Micro™ (M2™) in box
Walkman® player 2.0
Up to 18h music playback Flight mode
Disc-2-phone
OMA DRM 2.0
TrackID™
PlayNow™
Bluetooth Audio Streaming (A2DP)
512MB Memory Stick Micro™ (M2™) in box
Walkman® player 2.0
Up to 25h music playback
Flight mode
Disc-2-phone
OMA DRM 2.0
TrackID™
PlayNow™ 3.0
Bluetooth Audio Streaming (A2DP)

Imaging & Messaging
Streaming audio/video
2.0 megapixel
camera
Horizontal camera UI
Picture Blogging
Video recording and video playback
PictBridge
VideoDJ™
PhotoDJ™
Face warp application
IM & Presence
Streaming audio/video
2.0 megapixel camera with auto focus
Horizontal camera UI
Picture Blogging
Video recording and video playback
Advanced LED light
PictBridge
VideoDJ™
PhotoDJ™
Face warp application
IM & Presence

Connectivity
Full HTML browser with RSS
Video Telephony
Bluetooth 2.0
Memory Stick Micro™ (M2™) slot
USB Mass Storage
PC Synchronization and Java MIDP 2.0
Full HTML browser with
RSS
Push Email
Bluetooth™ 2.0
Memory Stick Micro™ (M2™) slot
USB Mass storage
PC Synchronization
Java MIDP 2.0

Form Factor & Screen Size/ Resolution
9.4mm thin
Stainless steel finish
1.8" QVGA 262k TFT display
14mm thin
Premium material
1.9 inch 262K TFT LCD display

Accessories
Music Bluetooth™ Receiver MBR-100
Stereo Bluetooth™ Headset HBH-DS970
Bluetooth™ Watch
MBW-100
Portable Speakers MPS-70
Stereo Portable Handsfree HPM-85
Music Cable
MMC-60

Availability and version
UMTS 2100
GSM 900/1800/1900
Talk time: Up to 6 hours 30 mins (GSM)
Music Playing time: Up to 20 hours
Standby time: Up to 425 hours
Available in selected markets from Q1 2007
EDGE 850/900/1800/1900
Talk time: Up to 7 hours
Music Playing time: Up to 25 hours
Standby time: Up to 350 hours
Available in selected markets from Q2 2007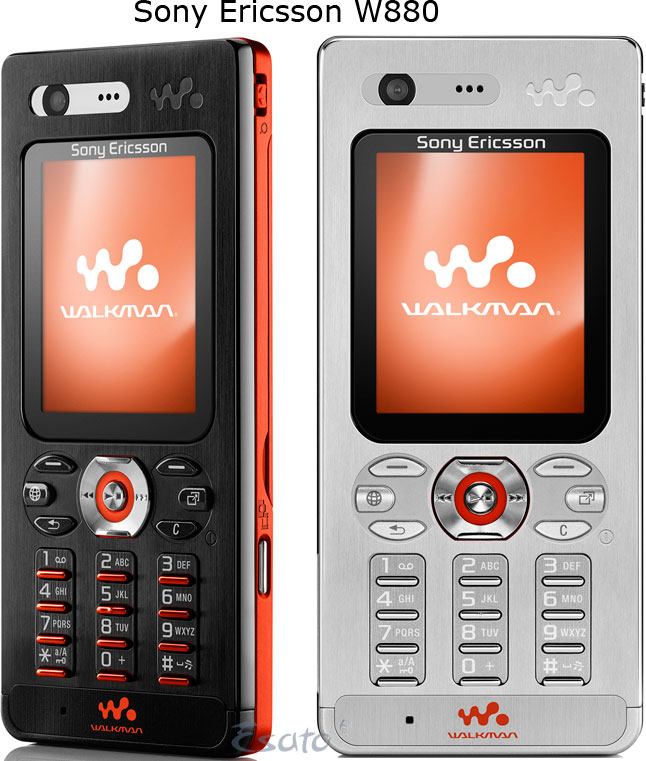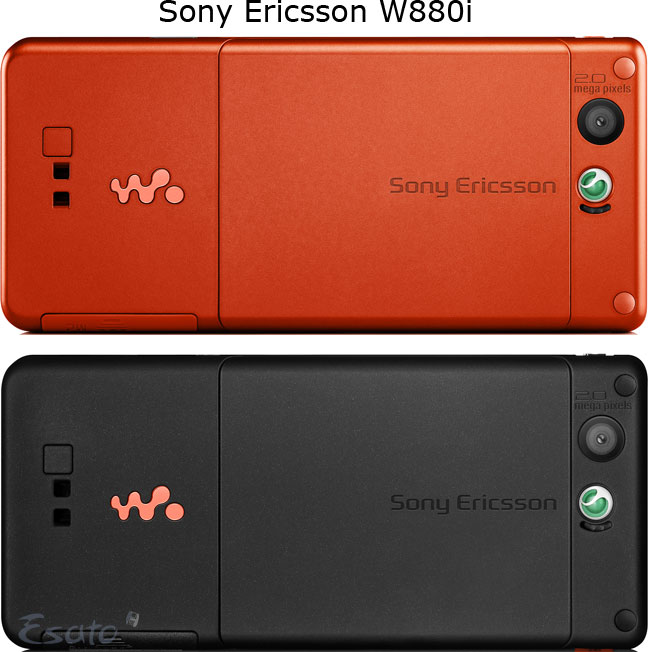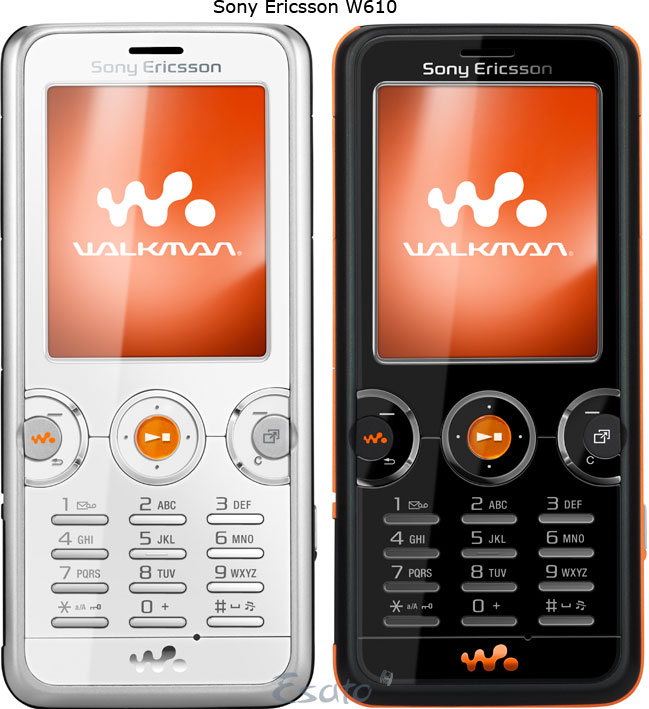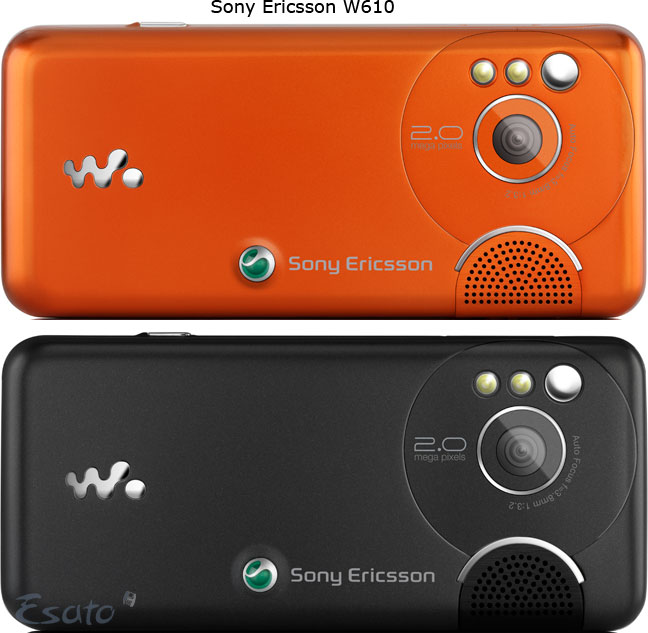 ---