Sony Ericsson Playstation phone now with Xperia brand. More spy pictures posted
5 January 2011 by Olav Hellesø-Knutsen
Another collection of spy photos of the Sony Ericsson PlayStation Phone. We have also made a complete list of Sony Ericsson unnanounced mobile phones
Let us take a look at the rumored models first. You will find the spy photos at the bottom of the article.
Things in the mobile phone business are changing fast, and it is hard to follow the rumors at all times, but luckily our forum members are well informed and are constantly updating one of Esato's most popular discussion threads called "The All New Sony Ericsson Portfolio 2011". This is something our members do every year and since the year 2011 seems to be a very promissing one for Sony Ericsson you should not miss out this years rumors. Remember to bookmark the thread. This year several spy photos are adding spice to the rumors and especially when live photos are involved.
We have grabbed the highlights from the thread and summarizing the interesting part here
The PlayStation Phone a.k.a PSPhone / ZEUS / R800i


On December 1st the PSPhone or 'Z1' as a screen dump from the device itself revealed was spotted in the wild. A YouTube video taken of the phone appeared on techspot.com on December 5th. On December 6th the blog Pocket Lint could inform us that the Playstation phone will be announced at the Mobile World Congress in February, and not at CES in early January. The phone/gaming device will be supported by a new gaming ecosystem, Z-system by Sony for distribution of games. The phone has a 8 megapixel camera, dedicated gaming controls, 4 inch display and it is running Android 2.3 on a 1 GHz Qualcomm MSM7230 CPU.
Xperia X10 Mini and X10 Mini Pro successor
Few details has emerged about this model except a couple of screen dumps of the Android powered device scoring quite good in Quadrant and Neocore benchmark apps for Android.
Anzu or Xperia Neo / X12 / LT15i / LT15a
Update Jan 6: Anzu = Xperia Arc. The Arc was announced at CES
This is Sony Ericsson expected flagship for 2011. Rumored specifications are: 8.1 megapixel camera with Sony's Exmor R CMOS technology which are said to double the light sensitivity. Anzu might have a 4.2 inch 480 x 854 pixels capacitive XLED multi-touch display with 16 million colours. HDMI out. Running on Android 2.3 Gingerbread. The size of the mobile phone is said to be very thin.
Sony Ericsson Hallon MT15i / MT15a
The Hallon is a mid sized Android smartphone looking like a Vivaz. A strange enlarged front facing camera is visible on some of the spy pictures. Speculations are going on about what this concave camera has to offer . This might be an early prototype, so the final look can of course change.
Spy pictures
Playstation phone / PSPhone / Zeuz / R800i (see pictures below article)
Xperia X12 or Anzu. Also called LT15i and LT15a
Pictures of (from left) Sony Ericsson Xperia X10 and the PlayStation phone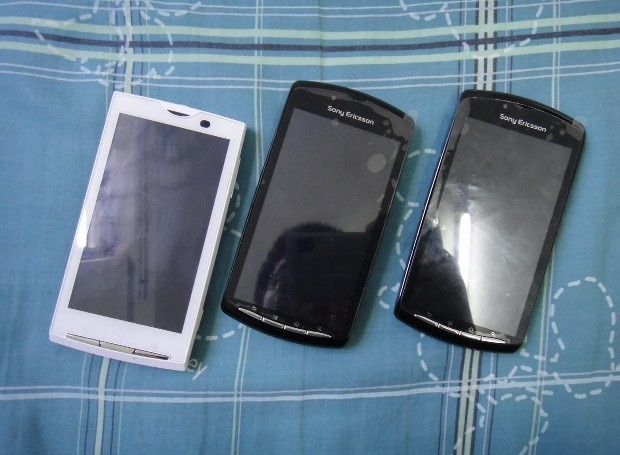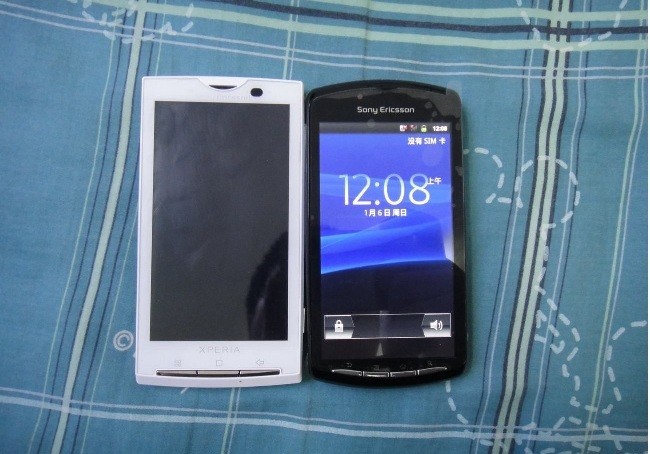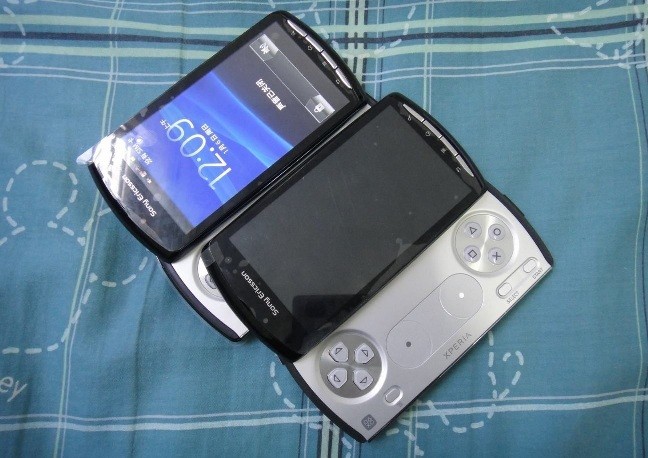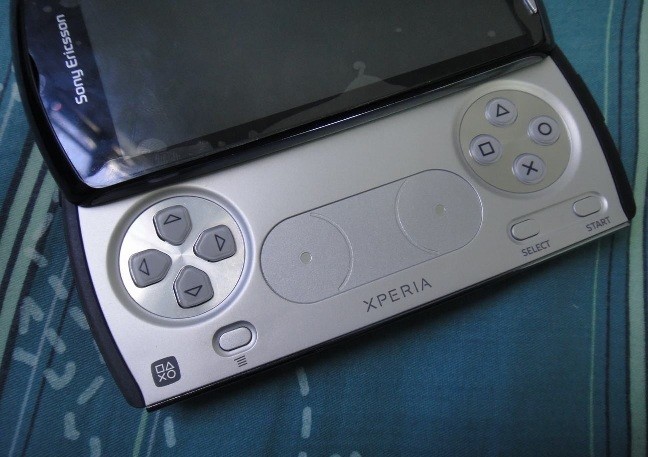 Follow the Sony Ericsson rumors from day to day in the forum. A special thanks to goldenface for keeping track of all the phones
---