Sony Ericsson announces four entry level models S302, K330, J132 and F305
17 June 2008 by Olav Hellesø-Knutsen
In addition to the C905 Cyber-shot model, Sony Ericsson today also announced the S302 Snapshot, K330, J132 and F305 models.
The S302 and K330 are entry level camera phones with 2 and 0.3 megapixel resolution and the F305 is a gaming model with motion detection. J132 is a very basic model with limited functionality like SMS, FM radio but without camera, Bluetooth etc.
Spec-wise, the Sony Ericsson S302 Snapshot is the winner out of these four. It has a basic 2 megapixel camera without autofocus but with digital zoom (aka crop of images) and a simple application for boosting image quality called PhotoFix. It also has photo light, video recording, Bluetooth, MMS, Email, Java and FM radio.
K330 has a very basic 0.3 megapixel camera we used to find in phones 4-5 years ago. A cheap selling price will most likely reflect this. If Sony Ericsson saved money on the camera, they choose to spend some on other features like Bluetooth, FM radio- Java, WAP 2.0 browser and video recording capabilities.
It was a bit strange to test the J132. It is a very, very simple device. J132 has a FM radio, 128x160 pixel display and dual-band (GSM 900/1800) network connectivity. Polyphonic ringtone and SMS. And of course an address book. J132 will most likely be the cheapest available model from Sony Ericsson this year. What I found strange with this model is the lack of replacable battery. At least no one from Sony Ericsson had investigated this model and could not show me how to open the battery cover. Another interesting thing was a missing Fast Port connector. J132 had a mini-USB connector for charging and headset usage. As a result, you can't use your old accessores on this model. I have a feeling the J132 is made by someone elese. Maybe Sagem?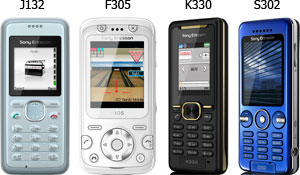 Sony Ericsson F305 is a quad-band slider model with a 176x220 pixel display. This model is promoted as a gaming device. The phone itself is basic with 2 megapixel camera, Bluetooth, FM radio, email, MMS and video recording but Sony Ericsson has added a new feature to the game part: Motion detection. The motion detection register phone movements during play. Just like the Nintendo Wii controller does. Two games were demonstrated during the presentation: Bowling and fishing. It is not easy to watch the display while you throw the fishing line or bowling ball using the phone as the fishing rod and bowling ball but I am sure game developers will develop something kool. At least Sony Ericsson went for Java this time, and not the Mophun game platform like they did with T610 and Z600 back in 2001-2002. I don't know if the motion detection is a part of the official Java spec and neither did Sony Ericsson representatives, so games made with motion detection for the F305 might not work with other devices. The question is. Will game developers limit themself to only develop games this device?
Here are the technical specifications:
J132
K330
S302 Snapshot
F305
Messaging
SMS

SMS
MMS


SMS
MMS
Email

SMS
MMS
Camera
0.3 megapixel
Video recording

2 megapixel
Video recording
Photo/video light
2.5 x digital zoom

2 megapixel
Connectivity and Internet
Bluetooth
WAP 2.0
XHTML browser
Bluetooth stereo (A2DP)
WAP 2.0
XHTML browser
USB mass storage
Bluetooth stereo (A2DP)
WAP 2.0
XHTML browser
USB mass storage
Entertainment
FM radio
FM radio
Java

FM radio
Java
Video streaming

FM radio
Java
Stereo speakers
Motion gaming
Dedicated gaming buttons
Organizer
Calendar
Alarm clock
Timer
Stopwatch
Calculator
Calendar
Alarm clock
Timer
Stopwatch
Calculator
Calendar
Alarm clock
Timer
Stopwatch
Calculator
Calendar
Alarm clock
Timer
Stopwatch
Calculator
Facts and figures
103 x 45 x 15.3 mm
76 gram
128 x 128 pixel display
65536 colors
1.5 inches
100 x 45 x 12 mm
75 gram
128 x 160 pixel display
65536 colors
1.7 inches
101 x 46 x 11 mm
79 gram
176 x 220 pixel display
262144 colors
2.0 inches
96 x 47 x 14.6 mm
97.5 gram
176 x 220 pixel display
262144 color
2.0 inches
Networks
900/1800
J132a: 850/1900
900/1800
GPRS
K330a: 850/1900

850/900/1800/1900
GPRS, EDGE
850/900/1800/1900
GPRS, EDGE
Battery
Talk time: 9 hours
Standby time: 450 hours
Talk time: 7 hours
Standby time: 300 hours
Talk time: 7 hours
Standby time: 300 hours
Talk time: 8 hours
Standby time: 400 hours
Availability
Early Q4 2008
Q3 2008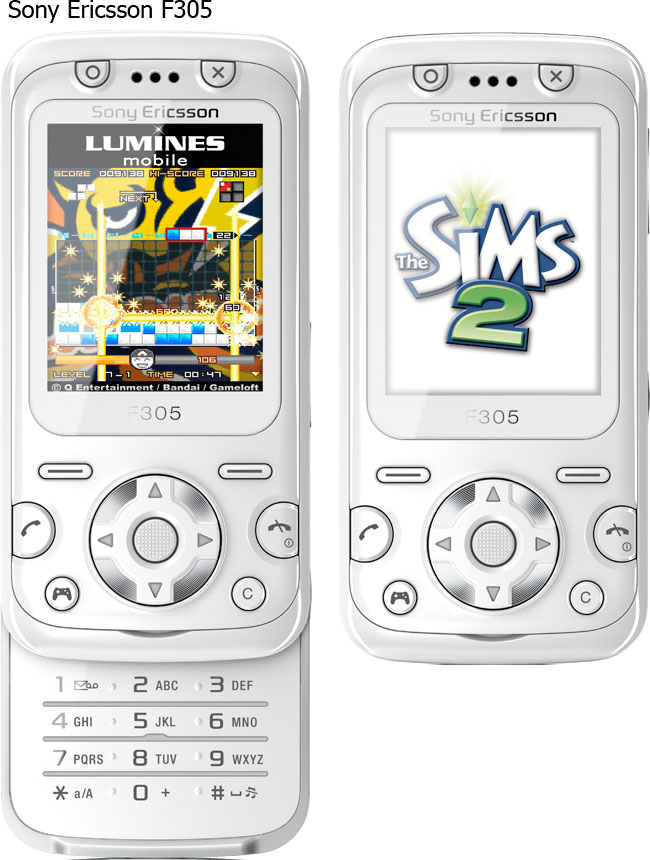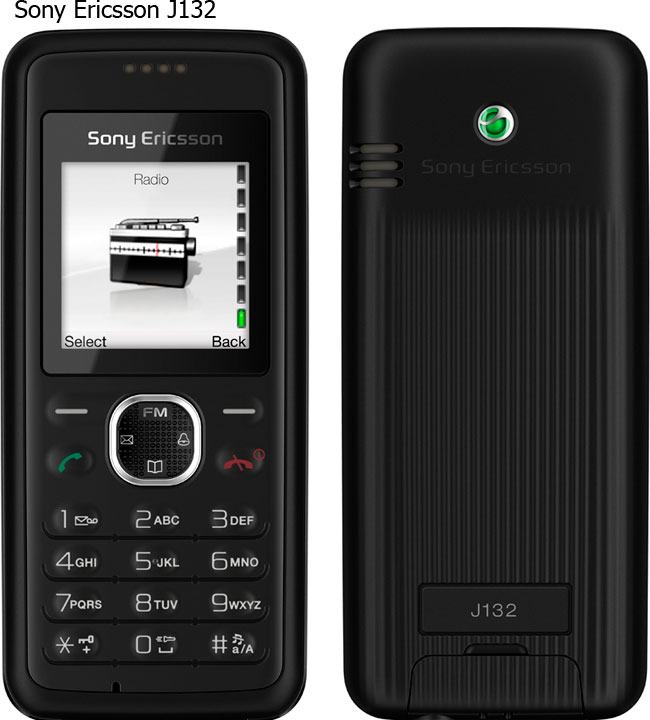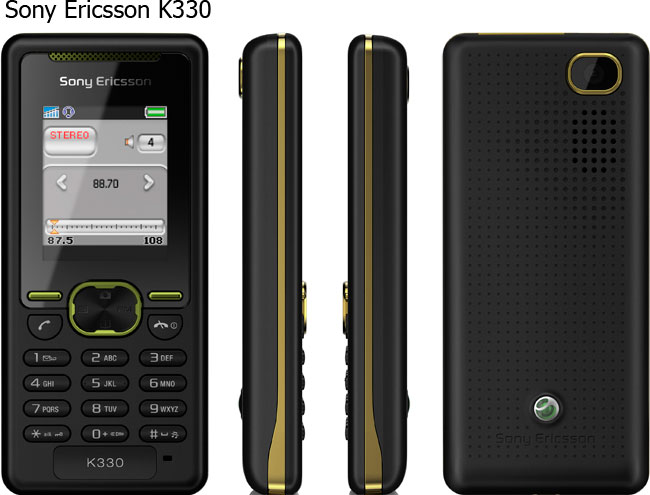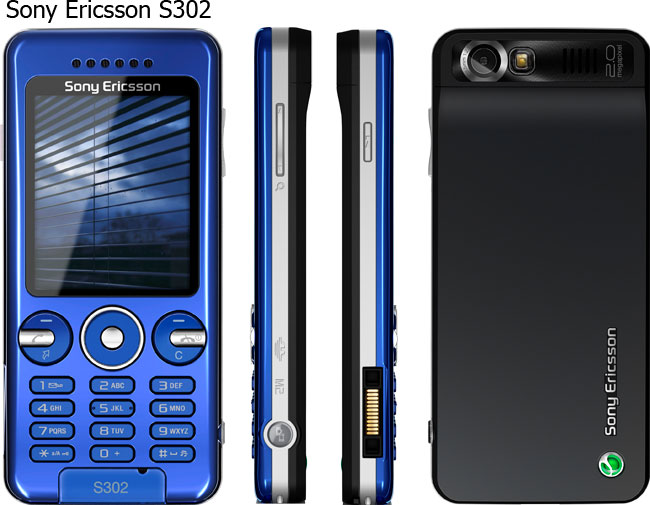 ---