Sony Ericsson announced three new mobile phones. Xperia X8, Cedar and Yendo
16 June 2010 by Olav Hellesø-Knutsen
Sony Ericsson today announced the Cedar, Yendo and Xperia X8. The Xperia X8 is an entry level Android device, the Yendo is a touchscreen Walkman phone and the Cedar is an traditional affordable Greenheart model
Sony Ericsson Yendo is the first touchscreen Walkman model running Sony Ericsson proprietary operating system. It borrows the four corner user interface known from the Xperia family of phones. Sony Ericsson has always highlighted that the Walkman range not are dead and that more devices will be made under this brand name. The Yendo is a proof of that. Yendo focus on music, touchscreen experience and social network applications like Facebook, Twitter and Orkut. The 2 megapixel camera and lack of 3G network support tells us that this is a entry-level device and should be priced accordingly.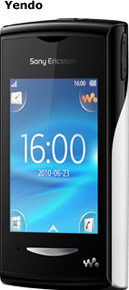 Sony Ericsson Yendo Specifications
Size: 93.5 x 52 x 15.8 mm
Weight: 81 gram
Networks: GPRS/EDGE 850/900/1800/1990
Display: 2.6 inch, 320 x 240 pixels, 262.144 colour TFT touch display
Processor: 156MHz ARM 946
Memory: Up to 5 MB. Expandable with microSD card up to 16 GB
Music: Walkman player, PlayNow, TrackID
Camera: 2 megapixel
Bluetooth stereo A2DP
SMS, MMS, Email
Twitter, Facebook and Orkut applications
3.5 mm audio jack
...more

For those who fancy a more classic form factor, the budget model Sony Ericsson Cedar could be the phone. Seems like the high-end devices these days are getting touch displays and only entry-level phones have regular number keys. The Cedar is running a Sony Ericsson operating system with the familiar user interface we know from older Sony Ericsson models. Cedar is a Greenheart phone which means that several steps will be taken during production and shipment to reduce environmental impact. Some of these steps are E-manual, use of recycled plastic, reduced packaging etc. Cedar has Widget Manager 2.0, and depending on your network operator it which will show live updates from Twitter, Facebook, MySpace and other personalised content and applications.

Sony Ericsson Cedar Specifications
Size: 111 x 49 x 15.5 mm
Weight: 84 gram
Networks: GPRS/EDGE 850/900/1800/1900, UMTS/HSDPA 850/1900/2100
Display: 2.2 inch, 262.000 colour TFT, 240 x 320 pixels
Memory: 280 MB. Expandable up to 16 GB with microSD card
Camera: 2 megapixel, 4x digital zoom, video recording at VGA 30 fps
Bluetooth
SMS, MMS, Email
FM Radio
3.5 mm audio jack
...more
The third phone announced today is the Xperia X8. The X8 is the most affordable Android phone from Sony Ericsson. The Xperia X8 is promoted as an entertainment smartphone with touchscreen. The physical and display size are between the X10 and X10 Mini. Where X10 Mini has 2.55 inch, 240x320 pixel display, X10 has 4 inch, 480x854 pixel display while the X8 has a 3 inch, 320x480 pixel display. X8 has the same processor as X10 Mini but the camera has only 3.2 megapixel and photo light is missing. Just like it's more expensive siblings, X8 includes TimeScape which provide easy access to social networking and phone events. The user interface is inherited from X10 Mini with the customizable four corner shortcuts.
It is not decided if Xperia X8 will run on Android version 1.6 or 2.1 at launch time. If it ships with 1.6 it will be upgradable to version 2.1 in a couple of weeks after the launch which is in 3rd quarter this year.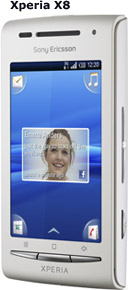 Sony Ericsson Xperia X8 Specifications
Size: 99 x 54 x 15 mm
Weight: 104 gram
Networks: GPRS/EDGE 850/900/1800/1900, UMTS/HSDPA 800/1900/2100
Display: 3 inch, 320 x 480 pixels, 16.777.216 colour TFT capacitive touchscreen
Memory: 128 MB. Expandable up to 16 GB with microSD card. 2 GB card included
Camera: 3.2 megapixel, geo tagging, video recording
Bluetooth
Wi-Fi
SMS, MMS, Email
A-GPS
Processor: 600 MHz
OS: Android 1.6 or 2.1 (not yet decided)
...more
Xperia X8 pictures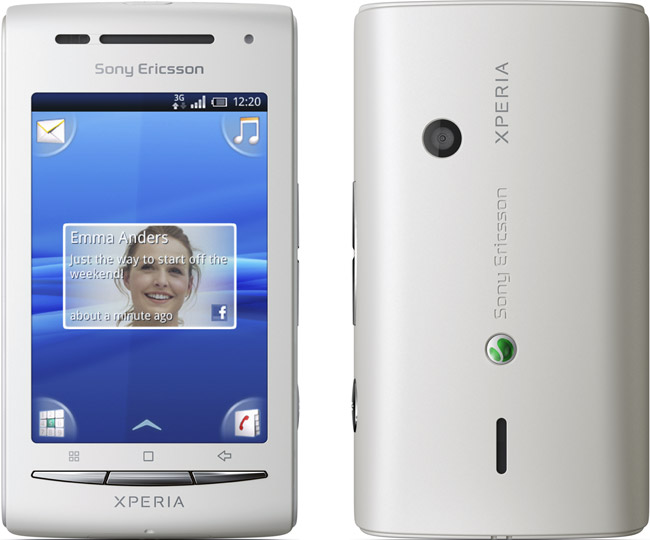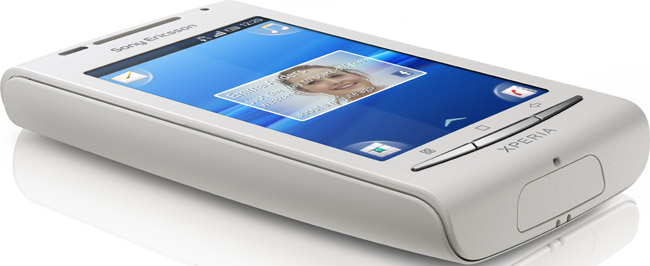 Sony Ericsson Cedar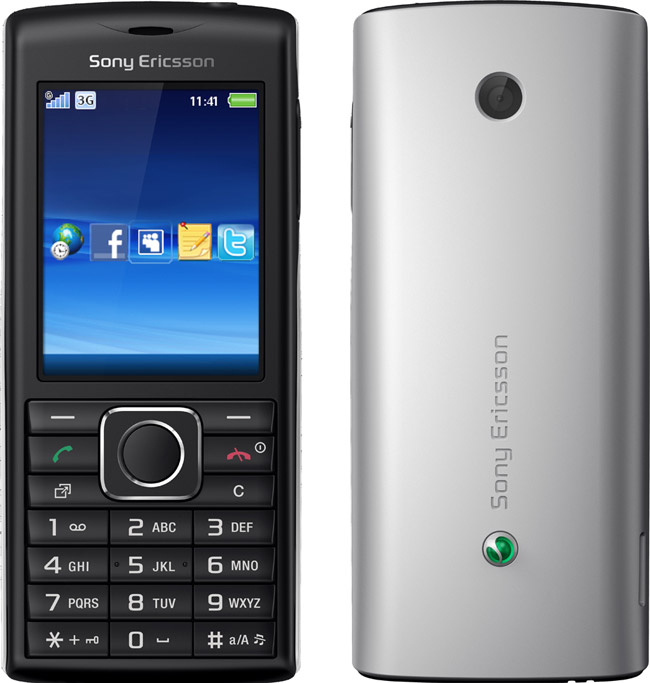 The Yendo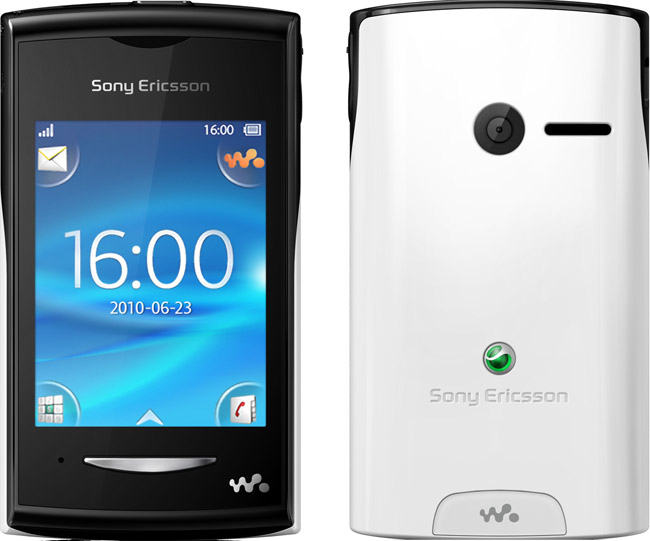 ---