Sony BRAVIA to Offer exclusive Content to PSP
21 July 2006 by axxxr
Althought not Mobile News i thought this was worth a mention,Sony BRAVIA is offering free exclusive,PSP content to support their highly anticipated sequel to the ground-breaking 'Balls' ad.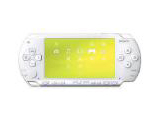 The innovative tie-in with PSP will focus on building relationships by providing valuable content to a demanding audience who appreciate clarity, quality and colour like no other a natural fit for BRAVIA whose LCD TVs provide a viewing experience with true-to-life colours. In providing similar content to bloggers as part of the wider campaign, Sony is looking to offer consumers exactly what content they demand in the different ways they demand it.
David Patton, Senior Vice President Sony Europe commented, "There is a natural fit between BRAVIA and the PSP audience who appreciate the clarity and colour reproduction of BRAVIA's LCD screens. Our intention is simply to deliver the best content to those interested in our advertising, using their favourite technology."
Sony BRAVIA will be taking their relationship with PSP one stage further to produce content designed specifically for the PSP audience on www.Yourpsp.com as well as bravia-advert.com. Yourpsp.com members will receive exclusive access ahead of the content being distributed through bravia-advert.com. Content will also be made available through PlayStation®Spot and WiFi distribution points which Sony Consumer Entertainment Europe are deploying at festivals, events and retailers.
Stephane Hareau, PSP Senior Brand Manager for Europe at Sony Computer Entertainment commented, "PlayStation is always looking for compelling content for the PSP audience. Based on the level of interest in last year's BRAVIA 'Balls' advert we are really pleased to be able to make this new content available to the millions of PSP users across Europe through yourpsp.com and our PlayStation®Spot network."
Wider Marketing Campaign
The TV commercial will be directed by award-winning Director Jonathan Glazer and uses paint to illustrate the Sony BRAVIA LCD TV's ability to recreate true-to-life colours. The campaign in its entirety will focus on communicating positively with the brand's audience of digital influencers, which grew exponentially after the 2005 ad launch. As such, Sony BRAVIA will be increasing the quality of content available for bloggers, forums and social media to download and increasing the channels through which it is distributed.
In order to further support the commercial online, a constant stream of content will be released with the intention of delivering Sony BRAVIA advertising information to an established online audience who now expect to be communicated with.
Additional content formatted for the PSP as well as Sony BRAVIA's online audience will include video blogs from the set of the ad, podcasts of interviews and commentary from the set, written blog entries, extensive behind the scenes footage and high quality photography. www.bravia-advert.com
Background information at: Delicious Bravia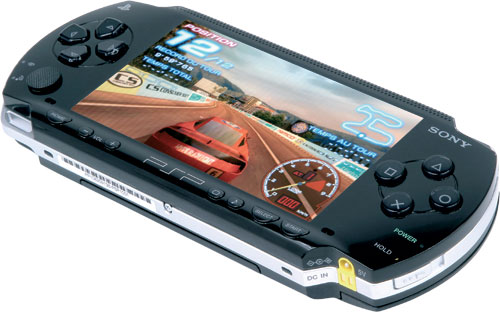 ---