Exclusive: Black Diamond Official
22 July 2006 by axxxr
The Concept phone that was the Sony Ericsson Black Diamond is finally being made a reality and will be available.
Back in march i wrote about a little known concept phone by designer Jaren Goh called the Sony Ericsson Black Diamond the design and look of the original concept was nothing but simply stunning, it created a frenzy of discussion and debate on esato forums aswell as other mobile news and tech sites.
Some said they did'nt like the design,others said its only a concept nothing more and should be left at that,but the vast majority fell in love with it including myself.I have been dreaming about this as my ideal Sony Ericsson design ever since i laid my eyes on it and prayed to the almighty that by some miracle this gets made.
Well all i can say now is that our prayers have been answered and the Black Diamond will be available from 2007 but not from Sony Ericsson but by a company called VIPN initially available in only 5 unique numered pieces but at least we can say that our dream has been realised even though it won't be from Sony Ericsson and we will proberbly never get to own this masterpiece of craftmanship.
In regards to the specifications on the handset they are pretty respectable it will have Quad band with Wi-Fi an Intel 400Mhz processor running windows mobile 5 a 262k TFT colour screen,Touch Sensitive 2"screen,it will also feature an internal memory of 128mb and will come with a 2Gb SD card for external storage and to top it all of a 4 Megapixel camera.
The materials used for the build are incredibly impressive aswell featuring Titane with Polycarbonate with mirror-finish cladding and Diamonds.Now for the scary part this will only be available in 5 Unique numbered pieces in Limited Edition for the astronomical sum of $300,000 thats about £161,000 in U.K money.
Now why Sony Ericsson did'nt take this design on we may never know but Lets hope VIPN actually mass produce these and not make them so exclusive so us common folk can have the pleasure of owning this masterpiece of unique and classy Jaren Goh mobile phone design. www.vipn.ch www.jarengoh.com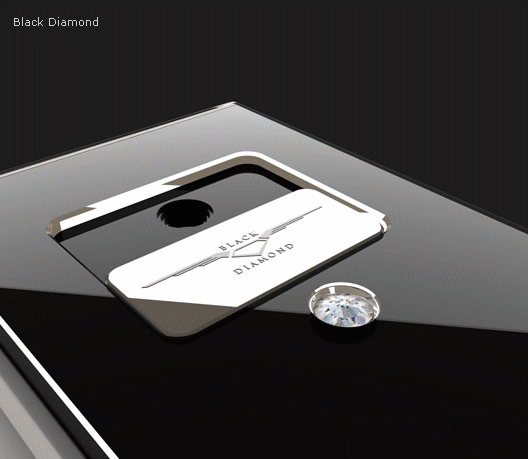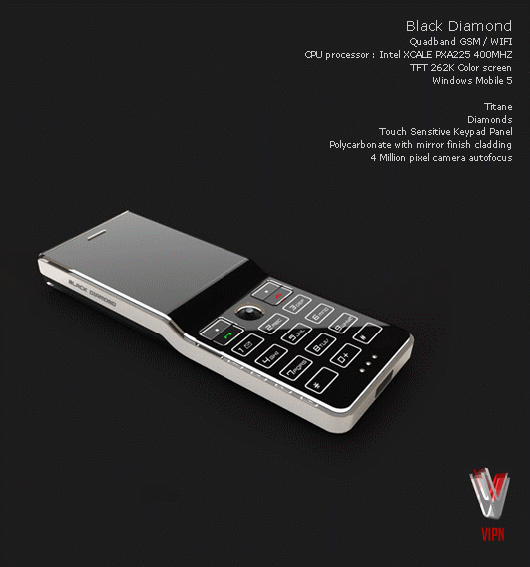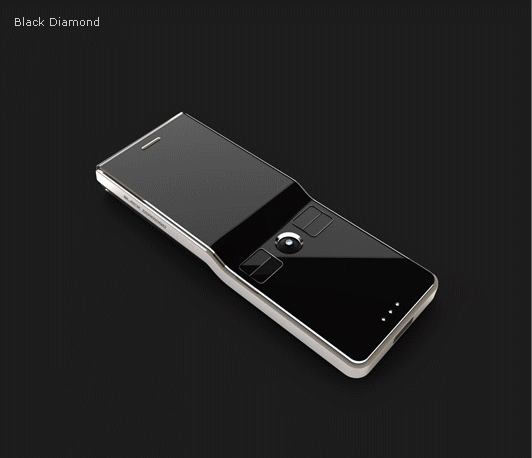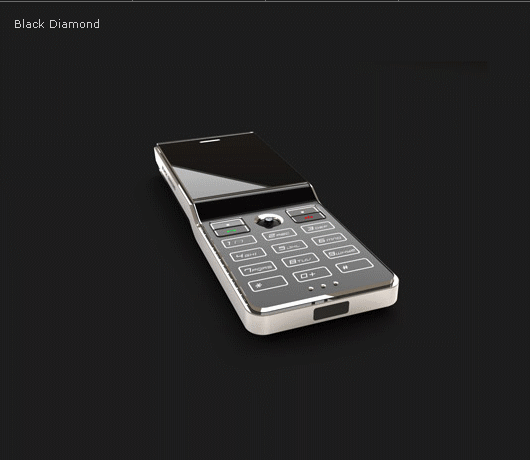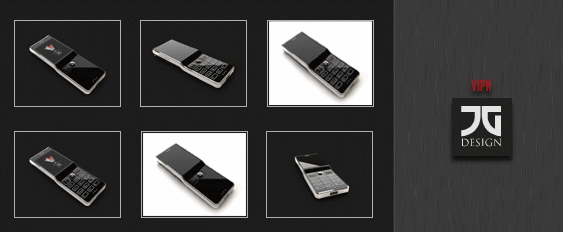 ---