Smartphone highlights from Consumer Electronics Show
18 January 2011 by Olav Hellesø-Knutsen
This is a short summary from this years CES event. HTC, LG, Motorola, Samsung and Sony Ericsson all had some nice mobile phones on display. Nokia did not have anything to show us this year
Nokia are often using the Mobile World Congress to show of its new handsets. CES has often been US centric and it was no exception this year either. Many of the smartphones listed below will only be available to carriers in the U.S. All smartphones are running on Android. Windows Phone 7, Symbian, BlackBerry or even Samsungs own Bada are operating system missing in this overview.
We are doing this alphabetically and starts off with a smartphone from HTC. LGs Optimus 2X was announced in December and got some positive feedback on the worlds first dual core processor but we do not consider this model as a CES release.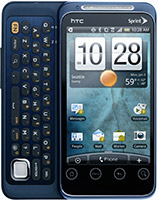 HTC EVO Shift 4G
The EVO Shift 4G was announced as a Sprint phone. It has a full slide-out QWERTY keyboard and it was one of two models having hardware keys for easy texting. Further, a 5 megapixel camera, 720p HD video recording and the smallest display which is only 3.6 inch in size. The Android 2.2 devices has FM-radio, Bluetooth 2.1, Wi-Fi and GPS.
To get promissed 4G speed, EVO Shift 4G is connected via Sprint's WiMAX network. WiMAX has peak download speeds of 10 Mbps and 1Mbps up. According to Sprint, average download speed is 3-6 Mbps.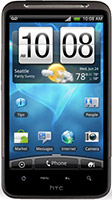 HTC Inspire 4G
Available on AT&T, the Inspire 4G is using HSPA+ to gain 4G speed. HSPA+ is expected to quadruple the speed of regular HSPA. Theoreticaly 84 Mbit/s downlink and 22 Mbit/s uplink with the help of a multiple antenna technique. The 4G speed is only available in limited areas, and AT&T are adding new cell sites weekly to gain full speed for this phone.
The HTC Inspire 4G specifications are: 4.3 inch display, 1 GHz Snapdragon CPU, Android 2.2 (Froyo), 8 megapixel camera and 720p HD video recording. The weigh and size is 164 gram and 123 x 68 x 12mm dimention.
HTC Thunderbolt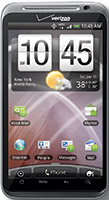 for Verizon is one of the worlds first LTE capable smartphones. HTC Thunderbolt has a 4.3 inch touchdisplay, it's running on Android 2.2 (Froyo) operating system and has a 1GHz Snapdragon processor. Thunderbolt is powered by Qualcomm LTE chipset solution providing seamlessly switch between 3G and LTE networks.
We are located in Oslo Norway where the world first publicly available LTE-service opened in December 2009. The speed gained from updating from 3G to 4G was nothing the majority of users realy wanted. Only a couple of thousand contracts has been signed in two years and the demand for 4G enabled phones is non-exsitent here. The access to 4G phones are not very good as it is mostly 4G modems being sold. If these 4G phone has tethering capabilities, PC users could use the phone as a modem and that could be one thing pushing the sales of 4G phones.
Thunderbolt is one of the first devices to integrate Skype mobile with video calling, and that is nice for those having a Skype account. Verizon still has a job to do convince their customers why they should buy a 4G phone instead of a 3G phone.
More HTC Thunderbolt specifications are: 8 megapixel camera with autofocus and a 480 x 800 pixel display resolution, DLNA and GPS
LG Optimus Black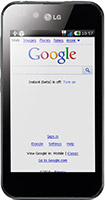 Worlds thinnest smartphone was announced at CES. At only 9.2 it is thinner than iPhone 4 and all other smartphones available today. The Optimus Black is running on Android 2.2 os, but will will get Android 2.3 Gringerbread later. LG really wanted to release this phone now and would not wait until it was tested with Android 2.3. The Optimus Black has a 2 megapixel front facing camera but we find it strange that LG can offer this on their Android 2.2 devices since the generic version of Android 2.2 Froyo does not support video calling.
iPhone has Retina, Sony Ericsson Arc got BRAVIA, Samsung has Super AMOLED and now LG got its own display name: NOVA. LG Optimus Black is the first phone having this type of display. It is designed to be the brightest, clearest and most readable among mobile screens. According to LG, the display is nice to look at from all angels, but another important factor is that it reduces power consumption by 50% during indor usage. LG claims that the AMOLED displays consumes twice the power when displaying a full white screen.
LG has put Optiums UI 2.0 on top of Android which makes it possible to use simple gestures like lift, shake and screen tapp for, answering calls, entering camera mode or play music. The Optimus Black is also the first phone having Wi-Fi Direct usefull for printing and other short range connectivity. Wi-Fi Direct might become a competitor to Bluetooth in the future. Wi-Fi Direct promisses speeds up to 250 Mbps while Bluetooth 3.0 only have 25 Mbps but Wi-Fi Direct consumes more power.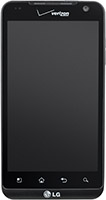 LG Revolution
This is the first LTE smartphone from LG which will be availalbe to customers of Verizon. In addition to the 4G LTE network support, some of the other high-end features are GPS, DLNA, HTMI, DIVx and Bluetooth 3.0. LG Revolution has a 5 megapixel camera, 4.3 inch display, support for video call. Streaming, playing and video recording is in 720p HD quality.
This is a CDMA phone so it will not work no GSM networks. The display size is 4.3 inch large and the resolution is 480 x 800 pixels. A single core 1GHz Qualcomm processor puts the LG Revolution in the same leage as the rest of these smartphones.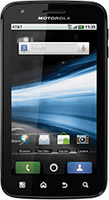 Motorola Atrix 4G
Sign up on a contract with AT&T, and you will be able to get hold of the Motorola Atrix 4G. The 10.2 mm thick Android 2.2 smarphone has a 4 inch display with a decent 540 x 960 pixel resolution. Aa the model name suggests, this is a "4G" device in areas where AT&T has HSPA+ network connection. The battery capacity is 1930 mAh which makes this smartphone best in class. Power consuming smartphones usuall has a 1500 mAh battery these days. Only tablets and some very special phones can beat the 1930 mAh capcity. Motorola Atrix 4G is a GSM phone and should therefore work on mobile networks in most part of the world.
4G speed is reached using AT&Ts HSPA+ network. The minimum speed needed to claim 4G speed used to be 100 Mbps, but as carriers started to advertise their much slower HSPA+ (up to 84 Mbps) and LTE (100 Mbps) network as 4G-enabled, the ITU lowered the definition for 4G in a press release back in december. AT&T delivers up to 6 Mbps on their HSPA network today.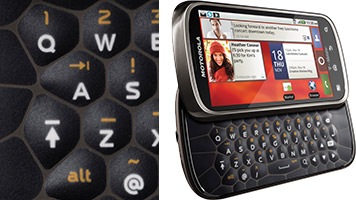 Motorola CLIQ 2
The other full QWERTY model announced at CES this year. This 4G device is for T-Mobile customers and reaches its speed with HSPA+. Device peak capability is 10.1 Mbps accroding to Motorola.
When the keyboard is closed, this model looks like any other Motorola smartphone. But when the QWERTY keys are slided out, you'll notice that these keys are something different. We haven't tried the keyboard our self, so we can't tell how it feels, but if you take a closer look at the image to the right to notice something different. Most keys look like a hexagon while the keys on the edges are distinct from the rest.
Apart from the unusall QWERTY keyboard, the CLIQ 2 offers a Tegra 2 dual core 1GHz processor, 4G speeds with HSPA+ (category 9, 10.1 Mbps), 5 megapixel camera, WIFI, DLNA, GPS and it is running on Android 2.2 Froyo. The display size is 3.7 inch and it has a 480 x 854 pixel resolution. Like most QWERTY sliders, it is heavier than the general touch smartphone witht a weight of 175 gram.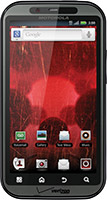 Motorola Droid Bionic
The Droic Bionic is the most powerfull model announced at CES this year. It has a dual core 1GHz CPU, 512 MB DDR2 RAM, 4.3 inch display, 8 megapixel camera, HDMI-out connection and LTE connection in areas where the carrier Verizon are offering this. Just as with the Motorola Atrix, the 540 x 960 pixel display resolution is a bit higher than the other smartphones announced here. Droid Bionic is a CDMA phone and will not work on GSM networks. The 1930 mAh battery is a powerfull compared to the usual 1500 mAh smartphone batteries, but we haven't been able to get hold of the official standby or talk time numbers.
4G speed is reached using Verizons LTE network.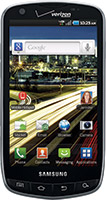 Samsung 4G LTE
The official name on this device might be change later when it is become available on Verizon. Samsung is good at inventing a cool name for their smartphone displays, and it is no exception with the 4G LTE model. This is one of the first smartphones having next generation of AMOLED displays. Samsung announced Super AMOLED Plus at CES and the 4G LTE together with the Infuse 4G will have this display fitted. Super AMOLED Plus tells us the display has 50% more sub-pixels and feature improvements in contrast and outdoor readability.
We haven't been able to get hold of much technical specifications for this phone, but we do know that it has a 4.3 inch display, is approximately 130 mm high and 68mm wide. The 4G LTE is running on Android 2.2 and has a 1GHz CPU. It will be available on Verizon and are therefore using CDMA networks. 4G speed is reached using LTE just as the model name tells us.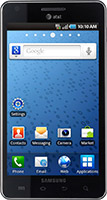 Samsung Infuse 4G
If you thought the 4.3 inch displays announced by the other manufactures was large, you will be surprised to see that the Infuse 4G has a 4.5 inch screen. It's got a 8 megapixel main camera and a 1.3 megapixel front camera. The official specifications are not released, but Samsung said the Infuse will have the largest display and thinnest design on any of AT&T smartphones. It is no doubt about the display size, but from meassuring the press images, we are guessing the thickness to be a little more than 10 millimeter just like most other smartphones. The Infuse 4G reaches 4G speed using AT&Ts HSPA+ network.
The Samsung Infuse 4G is powered by a dual-core 1.2 ARM Cortex A8 1.2 GHz processor, making this the second fastes phone among those listed here. The operating system is Android 2.2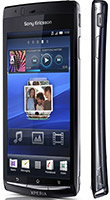 Sony Ericsson Xperia Arc
Sony Ericsson does not claim the Arc to be the worlds thinnest smartphone, but the official meassurements are 125 x 63 x 8.7mm and the 8.7 mm would give it the status as the thinnest smartphone available. Usually, manufactures are reporting the highest, widest and thickest part of the phone, not the thinnest part like Sony Ericsson has done with this model. Our visual meassurements tells us that the Xperia Are is aproximately 10.5 mm thick at the top and bottom of the phone so Arc is still a thin smartphone.
Sony Ericsson told us early last year that all phones will have the human curvature form factor and all models since and even the Arc is delivering this even though it's inversed to what we initially though. The Xperia Arc has a 4.2 inch Reality display with Mobile BRAVIA Engine and has a 480 x 854 pixel resoultion. Sony Ericsson Xperia Arc was the only smartphone announced running on Android 2.3 Gingerbread. Sony has been contributing a little more to the Arc. It has got a 8.1 megapixel camera with Sony Exmor R sensor particulary good in low light situations. It is supposed to have twice the sensitivity as conventional CMOS camera sensors. We are looking forward to check out the 720p HD video recording utilizing the BRAVIA engine to capture some nice video clips.
---
Alternatively post this in the Esato forum
Please sign in to your Esato account to leave a comment regarding this article
well the show was long back I remember but those are the great gadgets
---