Photos of an unannounced Sony Xperia U Android smartphone leaked
23 January 2012 by Olav Hellesø-Knutsen
Leaked photo of an unknown Sony Xperia devices is supposedly of the Xperia U Kumquat ST25i Android smartphone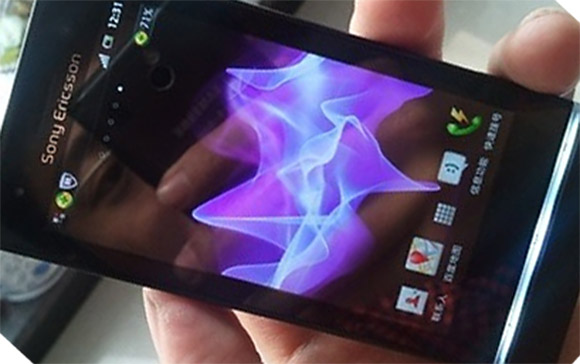 This image is supposedly the first leak of the Sony Xperia U ST25i code named Kumquat. By looking at previously leaked Sony Mobile roadmap for 2012, we should expect a Xperia Kumquat announcement during MWC in february if that phone model are going to reach the stores in April. The same roadmap also reveals that ST25i Xperia U is one of the cheapest models coming from Sony in the first half of 2012.
The Indonesian Directorate of Post and Telecom has shown us that the Sony ST25i's full name will either Sony Ericsson Sony Xperia U ST25i or Sony Xperia U ST25i. If the EU on February 2nd approves Sony's acquisition of Ericssons share in Sony Ericsson, the final name will of course be Sony Xperia U.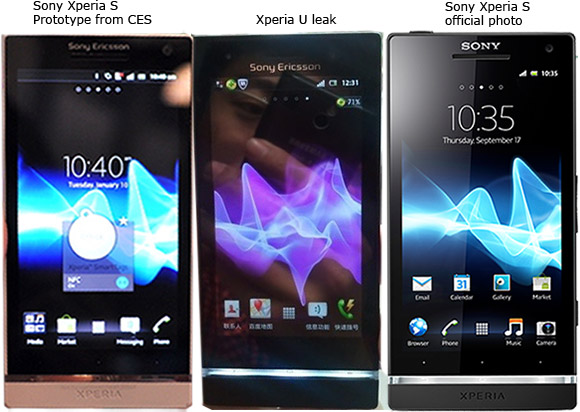 Sony Xpera U has the same form factor as the Xperia S. And it could for sure be mistaken for being the larger model. But the display size is smaller and the resolution will probably not be of 720x1280 HD quality. The battery icon and signal strength bars in the Android status-bar are larger compared to the Xperia S which should indicate that the Xperia U has a lower screen resolution. Comparing the Xperia U with the Xperia S models with those from CES branded with Sony Ericsson also shows that the brand name is located below the speaker. The Xperia U ST25i is pocket friendly device with a 3. 5 inch display rumored to have a more normal 480 x 854 resolution display, a 5 megapixel camera and 1 GHz dual core processor.
Sony's leaked roadmap was for the Indian market, so the price in the list is not directly convertible. But the current Indian Rupees currency converts to 262 Euro for the Xperia U.
Is the Xperia U with a small 3.5 inch display something you would consider buying, or is the large Xperia S 720 x 1280 HD display the major attraction for buying one of these?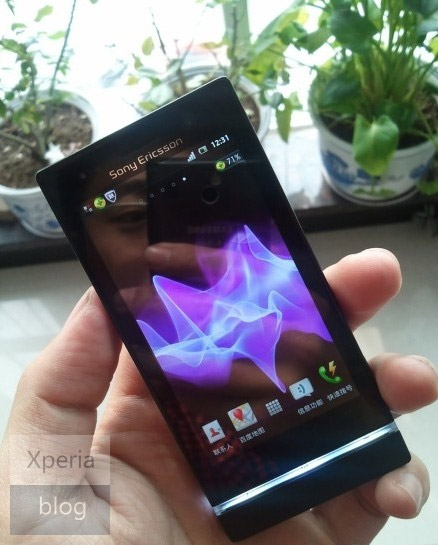 ---
Alternatively post this in the Esato forum
Please sign in to your Esato account to leave a comment regarding this article
So Sony is using its own naming scheme for Xperias this year like Vaio and Walkman. Single letters

Apparently the Mint is going to be Xperia Z
So far all new Xperia phones I cannot tell which one is which they all all look the same.
I think this new design is a lot better looking than last years - not counting the Arc. It'll help establish a unique identity and the matt black and blocky, slab look reminds me of the nicer looking Bravia TV's.
---