Sony acknowledge display issue with the Xperia S
3 April 2012 by Olav Hellesø-Knutsen
Sony has confirmed that a limited number of Xperia S handsets has a yellow tint issue with the display. This happen when the internal components reach temperatures above 40 degrees Celsius.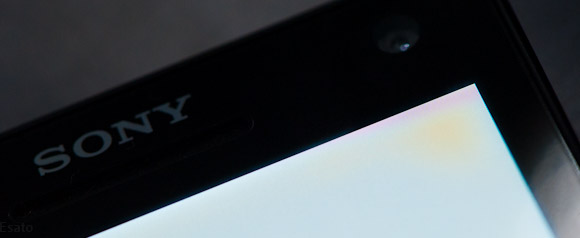 A few owners of the Sony Xperia S has discovered that the display on the smartphone will get a yellow tint if internal temperatures reaches 40 degrees Celsius. The phone does not reach this high temperatures with normal usage but heavily gaming and CPU intensive apps might cause internal temperatures to increase to over 40 degrees Celsius / 104 Fahrenheit.
This is a hardware defect and Sony has told customers to direct their concerns to the local service center. Faulty displays were shipped with the first batch of Xperia S, and the problem has been solved for phones produced now. Depending on availability and spare parts, customers with affected displays will get it replaced or exchanged completely with a new handset.
Sony has released the following statement about the issue:
Sony Mobile Communications has identified that the display on a limited number of Xperia S smartphones may show a slight yellow tint if exposed to temperatures above 40 degrees Celsius. This is limited to a small number of units and the cause of this has been corrected. Any consumer observing this slight yellow tint on the display of their Xperia S is welcome to contact their local customer service centre and Sony Mobile Communications will resolve this at no cost to the consumer.
The yellow tint is very visible when the display is showing white pixels, but the same fault are visible on black or darker pixels as well. Xperia S owners will then notice a gradient transition to lighter pixels. On our review unit, the fault is mostly visible to the top right corner of the display, and close to the bottom just above the home key.
This is a photo of the Xperia S display just seconds after running a stress test app for 10 minutes. We have modified the image and increased the yellow saturation so that you can see exactly where to look for this hardware defect.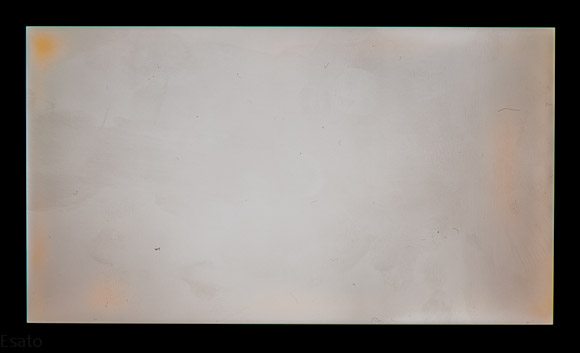 ---
Alternatively post this in the Esato forum
Please sign in to your Esato account to leave a comment regarding this article
I have this on my Xperia arc too, Sony didn't say anything about it yet!
nothing on my arc s
Have on my Arc, want a new one too!!
@SKIBBE
How did you manage to rise the temp above 40 degrees on the Arc?
http://www.esato.com/board/viewtopic.php?topic=203705
During charging Arc's temperature can go really high! Add to that, a hot day in Egypt. It first appeared when I was charging my phone in the car while waiting for a friend. Wasn't even a hot day, but I felt the phone too hot and it disappeared only to re-appear a few days later to stay there.
My Arc S never had this either. This is just one of them issues it happened to some early iPhone 4S and Samsung Nexus
@laffen, it often become really hot! Example, playing Order And chaos or other cpu/gpu demanding games, it becomes really hot on the screen and the back. I often play with the charger connected at home due to the battery drain. If that has anything to do with it
Dual Core and a HD screen in a mobile its bound to get hot
---