Miles Flint steps down from the position as President of Sony Ericsson
4 September 2007 by Olav Hellesø-Knutsen
Mr. Flint will have his last day working as the head of Sony Ericsson on November 1st. Hideki 'Dick' Komiyama, currently Chairman of the Board of Sony Electronics USA will succeed Miles Flit.
Miles Flit will remain as Executive Advisor to Dick Komiyama until the end of December 2007. Disk Komiyama will be base at Sony Ericsson's offices in London.
Commenting on today's announcement Miles Flint said, "After nearly 17 years in Sony and Sony Ericsson, I wish to develop new personal and business opportunities and intend to take a short career break before deciding on my next steps. Leading a major mobile handset company which is also a joint venture between two of the world's great companies has been a wonderful and rewarding experience. The belief amongst shareholders, employees, customers and suppliers in the potential of Sony Ericsson has been a huge motivating factor in the company's success to date. I believe that, together, we have in place very firm foundations for the next phase of Sony Ericsson's growth, and I wish Dick Komiyama every success in his new role."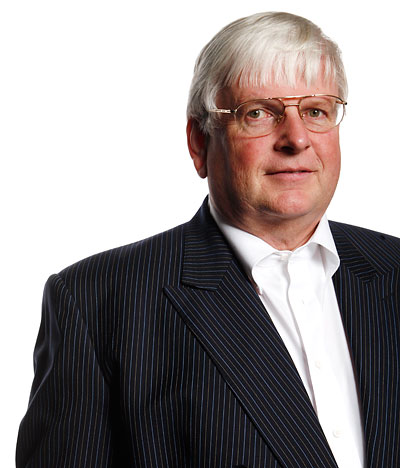 Miles Flint joined Sony Ericsson from Sony Europe in June 2004. Under his leadership the company has enjoyed a period of outstanding growth and success, as well as the development of a richer and broader product portfolio, including the introduction of Walkman® music phones and Cyber-shot(TM) imaging phones worldwide. Sony Ericsson has grown to become No. 4 in the global mobile handset industry and is today one of the most innovative and attractive brands for mobile communications and entertainment.

Carl-Henric Svanberg, Chairman of the Board of Sony Ericsson Mobile Communications and President and CEO of Ericsson, said, "Miles Flint's contribution to Sony Ericsson has been very impressive. He has led and managed the company to reach its current level of success, and we are very sorry to see him leave. However we fully understand and respect his reasons for wishing to step down and consider new personal and business opportunities." He added, "Miles has been clear that his number one priority in the short term is to ensure a smooth handover to his successor and he will continue to be involved with Sony Ericsson's business until the end of the year. He transfers the leadership of a business that is poised for significant further growth in the years to come."

Sir Howard Stringer, Chairman and CEO of Sony Corporation, and a member of the Board of Sony Ericsson Mobile Communications, said, "We will miss Miles Flint enormously, but fully respect his wish to change direction. Under his leadership Sony Ericsson has doubled sales and volume, as well as more than doubling the company's profitability, whilst also gaining global market share. Today Sony Ericsson's position as a leading player in the global mobile handset industry is unquestioned." He added, "I am delighted that Dick Komiyama, an esteemed colleague and international executive who has worked shoulder to shoulder with me at Sony Electronics in the USA and Sony in Japan will carry on the vision of Katsumi Ihara, Sony Ericsson's first president, and of Miles Flint. With longstanding experience in the areas of consumer electronics marketing and business-to-business sales, Dick has accepted the challenge to lead Sony Ericsson in the next phase of its growth and development."

Dick Komiyama said, "I am very pleased to be joining Sony Ericsson. The global mobile handset industry is facing some very interesting and exciting developments, especially with the convergence of audio and video technologies in the mobile communications space. New services and applications are becoming increasingly important to both operators and consumers, and I look forward to bringing to Sony Ericsson my experience in consumer marketing with a deep understanding of customer relationships."
---