Gameloft publishes its first 3D games with OpenGL ES hardware acceleration technology on Sony Ericsson's UIQ 3 based phones
24 October 2006 by axxxr
Gameloft,a leading developer and publisher of video games for mobile phones, announces that it has signed a distribution agreement with Sony Ericsson for the launching of Vijay Singh Pro Golf 3D embedded on Sony Ericsson's P990 smartphone and M600 messaging device, the first global handsets on the market to include the OpenGL ES technology.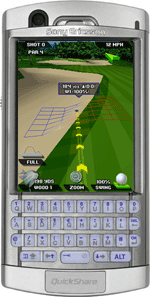 OpenGL ES is the ideal API (application programming Interface) for effective and optimal development of 3D games on operating systems like Symbian, or virtual machines like BREW. The arrival of this API in mobile phones such as Sony Ericsson's UIQ 3-based M600 and P990 will also be a giant step toward the democratization of 3D.
Gameloft's President, Michel Guillemot, is very pleased about this agreement with Sony Ericsson. "OpenGL ES is the technology of the future for 3D game development. The transition from 2D to 3D can be compared to that of black-and-white TV to color TV. The massive arrival of powerful 3D games enables us to offer our customers an absolutely unique experience-for just a few euros. They will always have access to games like Vijay Singh Pro Golf 3D on their phones, with incredible resolution and depth."
Along with the launching of its OpenGL ES based Vijay Singh Pro Golf 3D, Gameloft also announces that it has selected the Sony Ericsson W810i WalkmanŽ as the primary phone to serve as a master version for all future Java development thanks to its high quality processor and screen.
Vijay Singh Pro Golf 3D is a simulation hyperrealistic golf game that allows the player to personify and compete against 8 entirely customizable players, including the great Vijay Singh, and allows them to advance in their careers through practice, golf courses, and later tournaments, featuring golf circuits from all over the globe-Harbour Town, for example. The graphics and animations (optimized thanks to the OpenGL ES) are spectacular! www.gameloft.com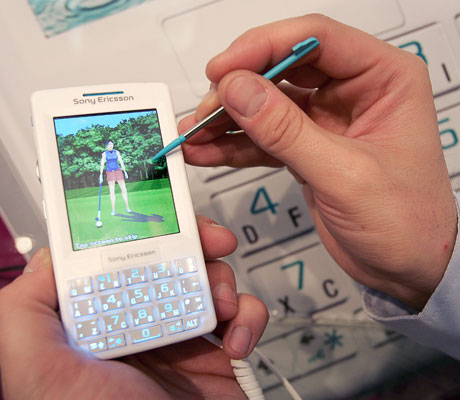 ---