3 acquires 95 prime-location stores from the Link and O2
25 October 2006 by axxxr
3 has acquired a portfolio of 95 prime-location retail stores in shopping centres and high street locations across the UK.

Under the agreement 3, which currently has over thirty "3Stores" in the UK, is acquiring 73 Link stores and 22 O2 stores. This acquisition continues 3's strategy to build a nationwide retail presence and will create a retail footprint of over 150 stand-alone stores and 133 Superdrug and Selfridges concessions by the end of 2006.
The acquisition gives 3 access to prime high street and shopping centre locations that under normal circumstances could take years to become available on the open market. 3 expects over 90 of the new stores to be selling its products and services by the end of 2006. Stores will be re-branded, refurbished and converted to 3Stores.

All permanent employees at the 73 Link stores being acquired will transfer to 3 as part of the acquisition. These employees are a highly skilled and dedicated workforce, are fully trained and will start work immediately with 3. As a result, more than 200 new jobs will be created within the 3 retail network. All O2 store staff will continue to work for O2.
As well as providing a fast route to market, the expansion of its retail presence gives 3 greater control over the entire customer experience. The new stores are expected to play an important part in looking after the existing 3.75m customers on the 3 network.

3's experience of retailing mobile media services demonstrates that customers of its own stores are more likely to use the entertainment services available on 3 phones. Each of the new stores will feature dedicated entertainment displays to encourage customers to try mobile media services, including mobile games, mobile TV and mobile music. www.three.co.uk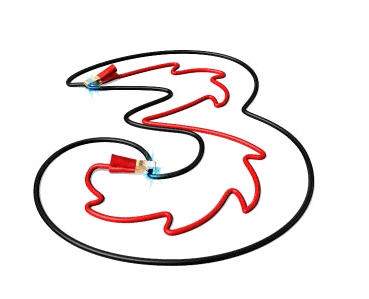 ---