Android 2.3.4 update available to Sony Ericsson Xperia Neo
19 September 2011 by Olav Hellesø-Knutsen
Android version 2.3.4 was released to at least one of the latest Sony Ericsson Xperia smartphones models. The update brings Swipe text input, Video Chat and Sweep Panorama to the Xperia phones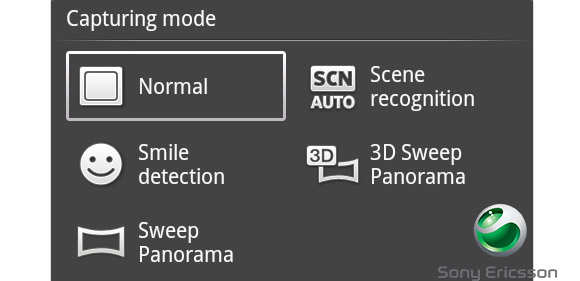 When we connecting the Xperia Neo to the PC this afternoon, we saw a notification that a new software update was available for the Android smartphone.
The 2.3.4 update was said to be available by October this year, so Sony Ericsson is a couple of weeks ahead of schedule this time. This recent update brings a collection of very nice features where our favourite is the Swipe text input. The update was available to our Xperia Neo, but sadly nothing for the Xperia Arc at the moment. We are in the Nordic region which might have received the update early. users from other regions might receive the update later.
As we reported earlier, the update highlights are
Google Talk with Video Chat
Updated Facebook inside Xperia
3D Sweep Panorama and Sweep Panorama
Control the Xperia using a PC mouse, keyboard or game controller via a Sony Ericsson LiveDock multimedia station
Swipe text input
Screen capture
Other minor adjustments are also done. Folders icons for example now shows thumbnail of the folder content.
There is no reason to delete the Skype Android app yet. As the Google Talk requires the latest version of Android and a front facing camera. Skype will also work with smartphones running earlier versions of Android and of course iPhone, Symbian, BlackBerry and Windows Phone devices.
We visited the CooTek booth at MWC in February where Swipe text input was demonstrated. CooTek is most likely the company behind the new text input method. The video below demonstrates how fast the Swipe text input is. We have tried it on the Xperia Neo using only one thumb, and it really increases input speed.
We updated our Xperia Neo from version 4.0.A.2.368 to 4.0.1.A.0.283
---
Alternatively post this in the Esato forum
Please sign in to your Esato account to leave a comment regarding this article
This is coming to all new Xperia phones though am i right?? The Sweep Panorama etc
It's coming to the 2011 models.
It'll be interesting to see how the swipe feature works compared to swype. I got used to swype on my Samsung i8910 symbian handset, so it will be interesting to see if this will be better. I like swype, but there are a couple of things I don't like for example the placement of the ' symbol on the shift key.
I also wonder about the 3d sweep panorama - will this allow three-d photo prints, such as new 3d cameras can produce? Obviously with only one lens, either software constructs a semi-3d image from the single sweep, or you do two sweeps but from slightly different standing positions? Interesting.
any improvements in camera compression?
Does this means that the upgraded android version and the highlighted features of the Neo V ( such as 3D Panorama) will be available for current Xperia Neo owners? If so, can you guys post a step by step directions how to upgrade the Neo w/ version 2.3.3? Thanks!!!
---