Sony Ericsson Xperia model family gets new features
2 February 2011 by Olav Hellesø-Knutsen
The Xperia X10 gets pinch-to-zoom and Xperia X10 Mini and X8 get ANT+ support
In November last year, the official Sony Ericsson Product blog promissed that pinch zoom would come to the Xperia X10 in first quarter this year. Yesterday, the firmware roll-out started for X10, X8 and the X10 Minis models.
In addition to some bi-directional languages for X10, X10 Mini, X10 Mini Pro and X8 the Xperia X10 will get pinch-to-zoom support in two applications bundeled with Android. The web browser and in Google Maps. The Sony Ericsson blog does not reveal if photo viewing apps and such will have this feature but third party apps could make use of the new feature.
More Xperia X10 additions:
Moxier update
Moxier e-mail shown in Timescape
Trimming of videos
Automatically transcode HD recording when sending them as MMS
Some minor changes to Mediascape
The Xperia X8 and Xperia X10 Mini and Xperia X10 Mini Pro has ANT+ support in the chipset. This will be enabled with the new firmware update and should make it possible to communicate with heart rate monitors and pedometers.
We have a Garmin heart rate monitor and a cadence sensor and these Xperias should in theory be able to monitor the heart beats and pedalling revolutions. Problem is that Garmin not are going to support Android and create an app because they want consumers to buy their non-Android products only. We will have to hope that other developers will take advantage of the empty gap and create some usefull apps.
The update should will be available now for the X10 and in a week or so for the X10 Minis and the X8. We have just checked the Xperia X10 for the Nordic markets but it was nothing new there for us yet.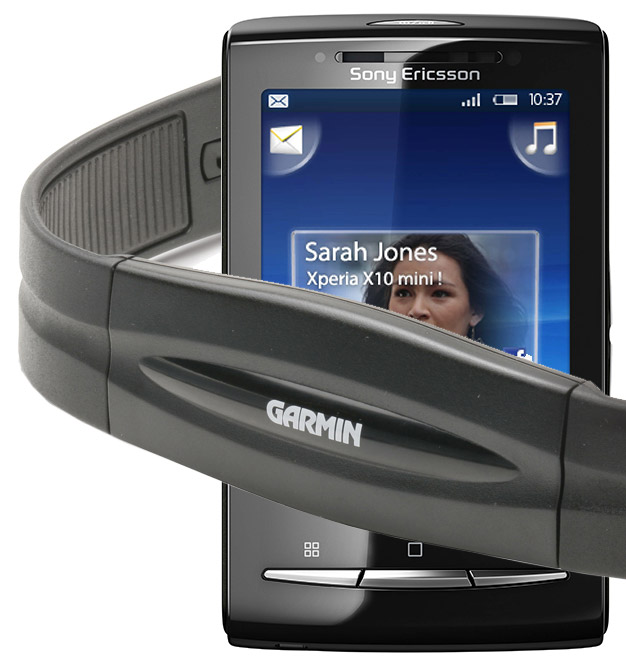 ---
Alternatively post this in the Esato forum
Please sign in to your Esato account to leave a comment regarding this article
---