Sony Ericsson W760 Walkman phone announced
7 January 2008 by Olav Hellesø-Knutsen
Sony Ericsson today announced the W760 Walkman as their first phone model with built in GPS receiver
Sony Ericsson W760 is a powerfull device where the W760i model support the networks GSM 900/850/1900/1800, EDGE, UMTS 850 and 2100 in addition to HSDPA and WLAN (1). Not much missing here. The camera has a resolution of 3.2 megapixels which is nothing out of the ordinary in the begining of 2008. The W760 is also the first device from Sony Ericsson with a built-in GPS receiver. W760 is a Walkman model and has a couple of built in music related functions like Mega Bass, PlayNow, TrackID, Walkman player, album art, built-in stereo speakers, Shake Control and SensMe (music mood mapping. Listen to, and create, playlists of songs sorted according to the mood of the music.)
Update Jan 8th:
1) The claim of WLAN support has been removed from the Sony Ericsson web site since we published this articel.
Press release:
Sony Ericsson today announced the W760, the first truly global Walkman phone with tri-band HSDPA, enabling broadband speed downloads of the latest music and content wherever in the world it is used. Offering music on your mobile and much more, the phone delivers built-in GPS to help you find that secret gig, distinctive Stereo Speakers for sharing your music and the latest hit games, including Need for Speed ProStreet.
The W760 is a Walkman phone that you will want to take with you everywhere. This is where the added protection from the multipurpose Active Speaker MAS-100 comes in. Announced today, it acts as a good-looking protective case, a speaker to let you play your tunes even louder and an FM radio antenna.
"People today are always on the move so it's important that they can stay in touch and have their entertainment at their fingertips," said Ben Padley, Head of Music Marketing at Sony Ericsson. "The W760 fits perfectly into this lifestyle. It is bold, action-packed and takes the Walkman phone beyond just music."
W760 Walkman phone
Stay grounded – GPS and Wayfinder Navigator1) built-in, plus Google Maps for step-by-step directions to your destination

Share your music inside and out Twin speakers with Stereo Widening plus an optional Active Speaker for outdoor use

Match your mood – choose and match your music with SensMe

Score big – great gaming features, motion control and widescreen gameplay. Need for Speed ProStreet preloaded
Find your way with GPS
Looking for the location of a gig or a new club? Even a new city poses no challenge for the W760. The phone's built-in GPS with Wayfinder Navigator1) lets you search over 20 million points of interest around the globe and talks you to your destination every turn of the way. There's also a GPS-supported fitness application called Tracker that can tell you how fast, for how long and how far you ran (or walked!).
Share your music with your friends
Become the focal point of a spontaneous party or gaming experience with the W760's powerful built-in stereo speakers. If outdoors, use the phone with the Active Speaker MAS-100 – a revolutionary case that not only looks fantastic but also protects your Walkman phone at the same time as being a built-in speaker and FM radio antenna for enjoying music with friends.
Set the mood with the right music
The W760 helps select the right music for the occasion. Store up to 950 tracks2) on your phone*, and use SensMe to pick the music and tracks that match your mood in an instant. Navigate through a playlist with Shake Control – shuffle and skip through tracks, or adjust the volume, with just a shake of the phone.
The TrackID functionality allows you to identify any song you are listening to on the FM Radio or at a club. And with TrackID Charts, you can also review the most searched tracks in your country or anywhere in the world.
The intuitive Media User Interface rotates depending on how you're holding the phone, so you can see everything you need at a glance. Auto rotate works for photos, videos and games3) too. Just twist the phone to change the view.
Get a piece of the gaming action
With the W760, gaming is more fun than ever. The phone allows you to play in landscape mode, with sound from stereo speakers and use of dedicated
gaming buttons like a gaming console. It is preloaded with the latest games, including Need for Speed ProStreet – where high speed and utter adrenaline
collide. The W760 is built for fast-paced action with a large 2.2" screen for great gameplay and Motion Sensor Gaming that allows you to play top games on your phone in 3D quality, using the motion of the phone to control the game.
Capture the moment
A quality 3.2 megapixel camera is built in to the phone. Just slide open the phone, press the camera button and capture the moment! Pictures can be stored on the 1GB Memory Stick or transferred to a PC using Media Manager.
The W760 is a UMTS/HSDPA 850/19002100 and GSM/GPRS/EDGE 850/900/1800/1900 phone that will be available in selected markets from Q2 2008.
The Active Speaker MAS-100 will be available in selected markets from Q2 2008.
* Store up to 900 tracks on W760 with 1GB Memory Stick included
Facts and Figures
Size: 103 x 48 x 15 mm
Weight: 103 grams
Colours: Rocky Silver, Fancy Red and Intense Black
Screen: 262,144 color TFT
Resolution: 240 x 320 pixels
Size: 2.2 inches
Phone memory: Up to 40 MB
Memory card support: Memory Stick Micro (M2)
Talk time GSM: Up to 9 hrs
Standby time GSM: Up to 400 hrs
Talk time UMTS: Up to 4 hrs
Standby time UMTS: Up to 350 hrs
Video call time: Up to 3 hrs
Music listening time: Up to 20 hrs
Networks:
UMTS/HSDPA 850/900/2100
GSM/GPRS/EDGE 850/900/1800/1900
Music
Walkman player

Album art

Shake control

SensMe

Stereo speakers built-in

Bluetooth stereo (A2DP)

Mega Bass

Music tones (MP3/AAC)

PlayNow

TrackID

Camera
3.2 megapixel camera

Digital zoom, 2.5x

BestPic

Photo fix

Picture blogging

Video blogging

Video recording

Auto rotate

PictBridge printing

Communication
Polyphonic ringtones

Speakerphone

Vibrating alert

Video calling

Messaging
Email

Instant messaging

Picture messaging (MMS)

Predictive text input

Sound recorder

Text messaging (SMS)
Organizer
Alarm clock

Calculator

Calendar

Flight mode

Notes

Phone book

Stopwatch

Tasks

Timer

Connectivity
Bluetooth technology

Modem

Synchronization

USB mass storage

USB support

Entertainment
3D games including Need for Speed ProStreet

Java

Motion-sensitive gaming

A & B gaming buttons

FM radio with RDS

Video streaming

Video viewing

Internet
RSS feeds

Access NetFront Web browser

Google Maps Mobile

Accessories
In-Box:

Battery

Charger

USB cable

1GB Memory Stick Micro (M2)

Stereo Portable Hands Free

Sony Ericsson PC Suite

Media Manager content transfer software

Optional accessories:

Bluetooth Stereo Headset HBH-DS205

Active speaker MAS-100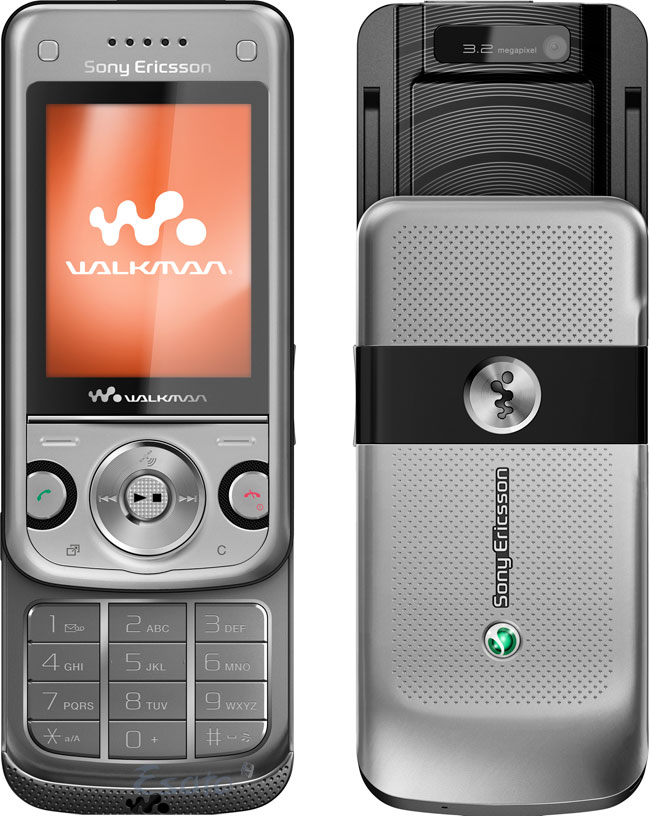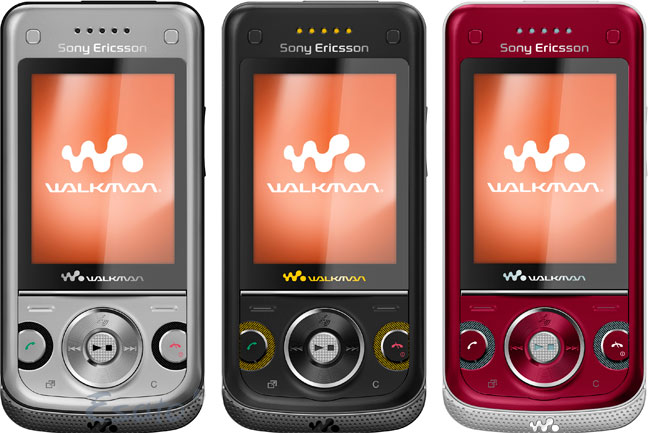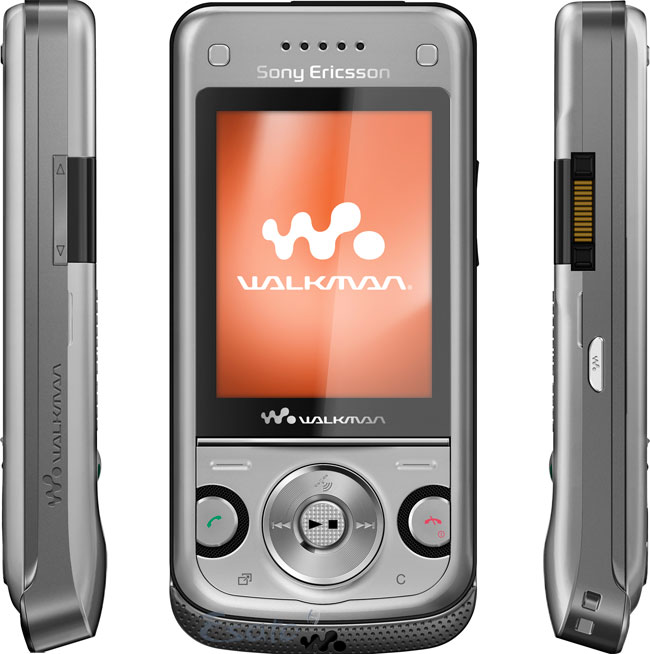 ---