Sony Ericsson facebook teaser shows two new touchscreen phones
23 May 2011 by Olav Hellesø-Knutsen
Sony Ericsson will soon announce two new feature phones according to its Facebook page. Images of a QWERTY model and Walkman model are released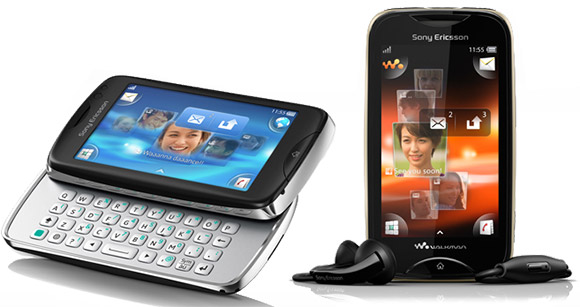 The Walkman brand is obviously not dead yet. An entry level Walkman model was released to the Chinese market a couple of weeks ago and here we have another one. The image of the two phones are published to the Sony Ericsson facebook page as a part of an competition to guess the new name of the devices. Not much are revealed about the two models except for the name. It is a part of the competition to guess the right name. It is one of the follwing:
Sony Ericsson txt pro / Sony Ericsson Mix Walkman
Text mini messenger / Mixing Mini
Messaging pro / Mini Walkman
We are guessing the first alternative. What do you think?
If you are on Facebook and want join the Sony Ericsson review competition visit their Facebook page for more info
---
Alternatively post this in the Esato forum
Please sign in to your Esato account to leave a comment regarding this article
Text mini messenger / Mixing Mini : this is the option i will go with.
any news on these 2 feature phones.

Hope this walkman doesnt fail like Yendo. Really waiting for a good walkman here
Boring. Why do

always release around 5 versions of the same phone

---