Sony Ericsson Announces the S500
9 May 2007 by axxxr
Beyond the Mysterious Green and Spring Yellow exteriors, effort has been made to bring design alive with the Sony Ericsson S500.
Ever-changing themes and illuminations that change as day turns to night hidden illumination
Style with substance 2.0 megapixel camera revealed when the slider opens
Individual colours Mysterious Green and Spring Yellow
The visuals on the desktop or phone menu can change automatically as the seasons pass or as day turns to night. Hidden illumination appears to highlight a certain event and the keypad glows with energy when the slim slider is opened.
Vibrant images Have fun taking shots with the 2.0 megapixel camera and share moments of your life as they happen. Take a picture of where you are and blog it straight away. You can also send pictures or video to any mobile phone or email address.
Style with substance The S500 offers more than stunning aesthetics. Add colour to your free time with a media player and expandable Memory Stick slot. So you choose what size of music library is right for you. You can even add a music accessory such as the Music Bluetooth™ Receiver MBR-100 and play your phone music direct through your home stereo. Play 3D games or access the Web browser for easy surfing on the move.
Joined up thinking The S500 arrives with everything you need to connect your phone to your computer. Transfer your favourite music from PC to phone using Sony Ericsson Disc2Phone music management software. Or move images from your phone to your computer without the need for any software. When the S500 is connected, it appears as a drive on your computer. It also features Bluetooth™ 2.0, giving you same fast, robust connection to other Bluetooth™ devices as the T650.
The Sony Ericsson S500 is a 14mm slim 2.5G slider phone (GSM/GPRS/EDGE 850/900/1800/1900), available in either Mysterious Green or Spring Yellow.It will be in the shops in selected markets from Q2 2007.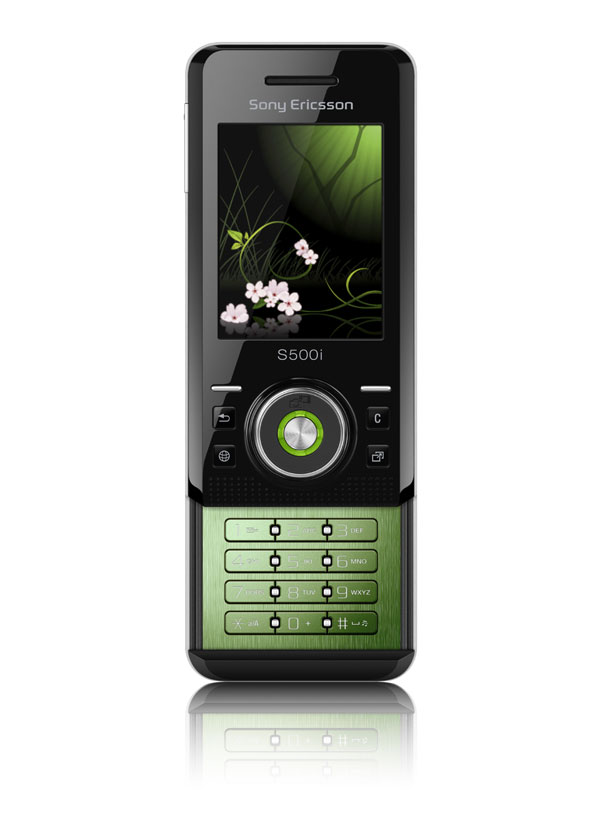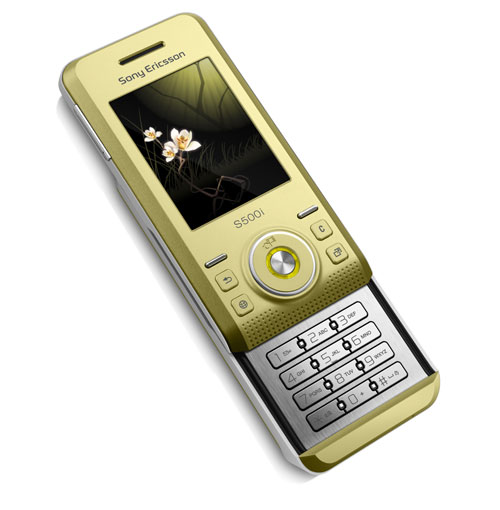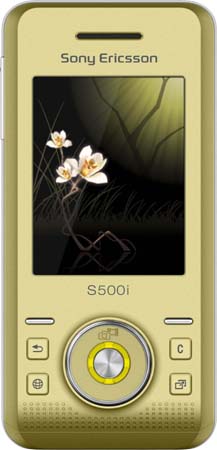 ---