Sony Ericsson announces Satio, Aino and Yari mobile phones
29 May 2009 by Olav Hellesø-Knutsen
Sony Ericsson today announced three new mobile phones. Satio, Aino and Yari where Satio and Aino have touch display. Satio is the official name of the Idou announced in Barcelona earlier this year.
Gone are the usual model naming. W700, G705, S500 are now substituted with names that very well could have come from the Japanese part of the company. It could be a coincidence of course, but Aino is a Japanese mountain and Yari is the Japanese term for spear. My guess is that these three models have their origin from Japan.
Suprisingly, non of the three new models have Sony's MemoryStick for external storage. microSD is the new memory card format. The connectivity plug used for charging and headset is of the usual Sony Ericsson proprietary type. In February, Sony Ericsson was one of 17 mobile phone manufactures and operators which agreed to start using a standardised charger design. We are not there yet. What we could have hoped for was a 3.5mm plug for use with quality headsets.
Satio highlights
Weight: 126 gram
Size: 112 x 55 x 13.3 mm
Display: 640 x 360 pixels true 16:9, 3.5 inches widescreen and 16 million colours TFT display
12.1 megapixel camera, touch focus, Xenon flash and smile detection
Symbian Foundation operating system - Symbian OS S60 5th edition
A-GPS
Gesture control
WebKit browser
TV out
8GB microSD memory card included
Networks

Satio: GSM GPRS/EDGE 850/900/1800/1900, UMTS HSDPA 2100
Satio(a): GSM GPRS/EDGE 850/900/1800/1900, UMTS HSPA 850/1900/2100

WiFi and Bluetooth Stereo
Aino highlights
Weight: 134 grams

Size: 104 x 50x15.5 mm

Display: 240 x 432 pixels, 3 inches, 16 million colours TFT display

8.1 megapixel camera, touch focus, auto focus and Geo tagging

A-GPS

Traditional keypad and touch UI in media mode

Media Home and Media Go - simple to take your content with you

Remote Play with PLAYSTATION3 – control and access your PLAYSTATION3 media content from your mobile phone
8GB microSD memory card included
Networks: GSM/GPRS/EDGE 850/900/1800/1900, UMTS/HSPA 850/900/2100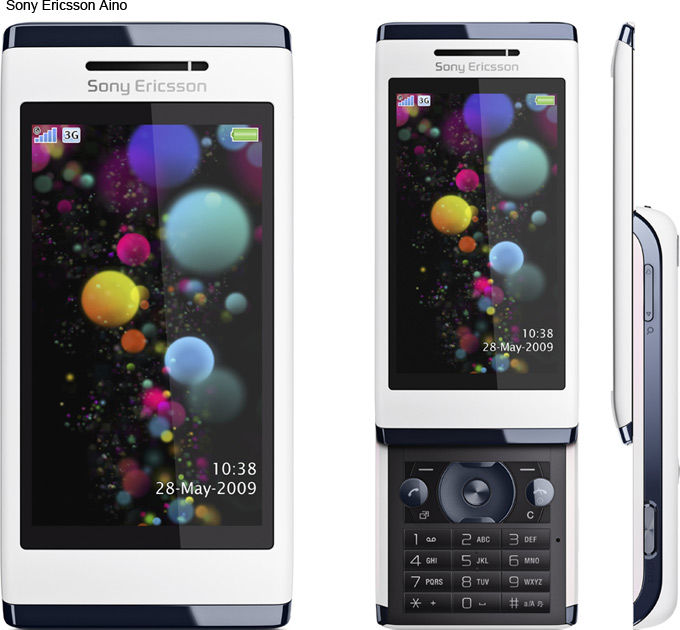 Yari highlights
Weight: 115 grams
Size: 100 x 48 x 15.7 mm
Display: 240 x 320 pixels, 2.4 inches, 262144 colurs TFT display
5 megapixel camera, auto focus, face detection, Geo tagging, smile detection
Gesture and motion gaming for action on and off the screen
A/B buttons – gaming shortcut keys
Gesture control
Gaming carousel gives direct access to your games from the desktop
State-of-the art music player and stereo speakers for easy listening
Music call - one button press to share your favourite tracks while you talk
1GB microSD memory card included
Networks

Yari: GSM/GPRS/EDGE 850/900/1800/1900, UMTS/HSUPA 900/2100
Yari(a): GSM/GPRS/EDGE 850/900/1800/1900, UMTS/HSUPA 850/1900/2100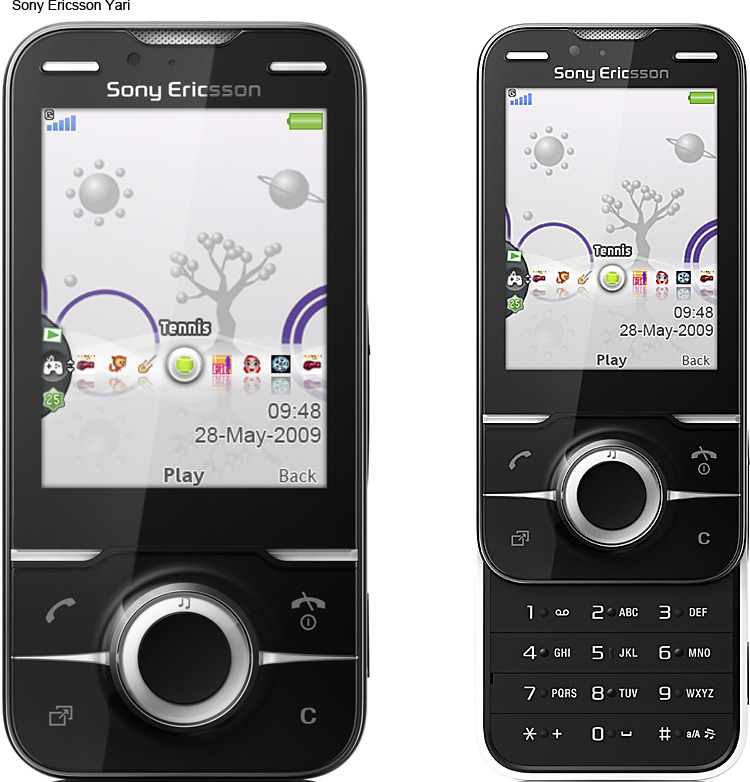 All three models will be available in selected markets from early Q4 2009
We will have a hands on preview of all three devices during Friday 29th
---