Sony Ericsson allowing developers to unlock the boot loader on new Xperia Android models
29 March 2011 by Olav Hellesø-Knutsen
Developers are officially being offered the possibility to unlock the boot loader on the new range of Xperia Android models released in 2011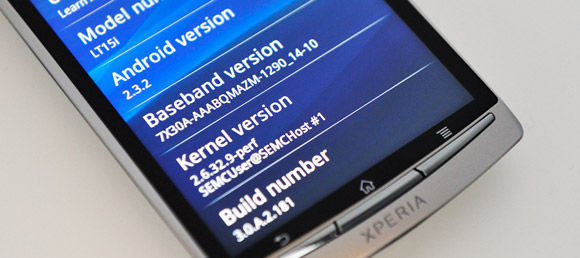 Sony Ericsson is really working hard to be the most popular Android handset manufacutre this year. Sony Ericssons goal is to be a leader in Android and to reach this goal, they have done and will continue to do several things to make users wanting to buy their smartphones.
Freshness
The 2011 editions of the Xperia range of phones was the second handset to run on the latest version of Googles operating system Android 2.3 Gingerbread. Sony Ericsson was earlier known to be one of the worst in the class in having the latest version of Android on their devices. The OS updates came late and the new phones was running on "old" Android releases.
Advertising
At the end of this week when the Xperia Arc, Xperia Play and Xperia Neo are being released, Sony Ericsson will spend GBP 4.000.000 on TV ads, outdoor and online press in the UK alone. Sony Ericsson will "take over" the home pages of Facebook, YouTube and Gamespot with advertisment and the Sony Ericsson Facebook page will be giving away Xperia Play handsets. Sony Ericsson has been very dedicated in promoting their Facebook page. We counted 3.895.000 members on March 4nd. Today, the number of fans are 4.234.000. An increase of 339.000 in just 25 days. But having a presence on Facebook does not mean they are selling more mobile phones. The Facebook giveaways requires a Sony Ericsson Facebook membership, so it is not sure that every member 'Like' Sony Ericsson.
Power to the user: Openness
Today Sony Ericsson announced that they will be offering developers the posibillity to unlock the boot loader of their phones legaly and in a secure way. This offer will not affect the average Xperia users, but some advanced developers will find this guesture appealing. To protect network operators and their branded phones, only certain releases of unlocked phones could have unlocked boot loader. SIM locked phones will not be unlockable. Before being too exited by this announcement, you should notice that the phone warranty could be canceled. If you modify the phone software yourself, Sony Ericsson's repair network may not be able to properly test and repair the phone according to the normal procedures. A handling fee may be charged if you bring your modified Xperia smartphone to the repair shop.
---
Alternatively post this in the Esato forum
Please sign in to your Esato account to leave a comment regarding this article
Excellent news!!!... SE is really pushing forward

---