Sony confirms release date for Tablet P and Tablet S (formerly S1 and S2)
31 August 2011 by Olav Hellesø-Knutsen
Sony today confirmed the release date for the two Android Honeycomb tablets name Tablet P and Tablet S. Both tablets are available for pre-order today for shipment in the end of September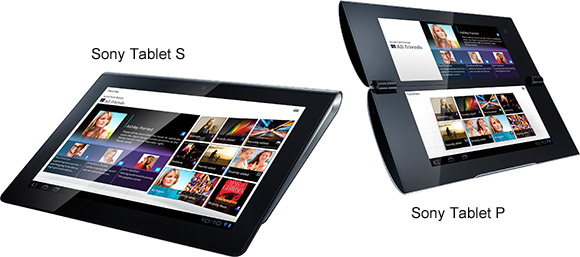 Sony today announced the availability of the Japanese electronics giant first two tablets. The Sony Tablet P and Sony Tablet S are running on the latest version of Android 3 Honeycomb. We have earlier commented on the official product images when the tablets still had the code names S1 and S2.
The Tablet S edition without 3G will be available in Europe by the end of September. The 3G version and the Tablet P will be available in November. Both models can be pre-ordered from the Sony web site today.
Sony Tablet S
Sony Tablet S will be available in three different versions. We thought earlier that four version would be available, but now it seems like only one 16 GB version will have 3G connectivity. Except for the storage capacity of 16 GB and 32 GB and the weight of 598 gram and 625 gram (3G model), the two cheapest models will share the same features. The most expensive model will be fitted with a 16 GB storage and 3G connectivity.
All three Tablet S model variants has
Wi-Fi

9.4 inch display touch screen display with 1280 x 800 pixel resolution

measures 24.12 x 1.01 x 17.43 cm

The Wi-Fi only models runs on Android 3.1 Honeycomb operating system but are upgradable to 3.2 later.

1 GHz NVIDIA Tegra 2 mobile processor

Bluetooth 2.1

GPS

1 GB RAM

SD memory card slot

microUSB connector

5 megapixel camera

Battery will last for eight hours and charging time is said to be 5 hours

The Tablet S can also be used as a remote since the Tablet S has an IR remote control function.

As tablets tend to be more of an output device instead of input it is important that the tablet supports the most popular media formats. Tablet S supports

Audo Codecs: AAC, MP3, WAV, WMA, WMA Pro, FLAC, MIDI, Ogg Vorbis

Video codecs: H.263, H.264/AVC, MPEG-4, WMV

Image formats: JPEG, GIF, PNG, BMP, WBMP
The pre-order price from Sonys online store is £399, £479 and $499 for the 16 GB, 32 GB and 16GB+3G versions respectively.
Sony Tablet P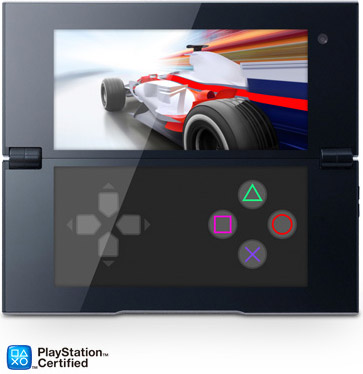 The 2 x 5.5 inch foldable Android tablet has 512 MB RAM, microSD card slot, Wi-Fi and 3G. The dual screen system adds some weight, but it is still only 370 gram light. Sony has skipped the Bravia Engine system on these tablets, and are instead using Sony's TruBlack display technology. The TruBlack displays has advantages over conventional displays because they are very good at enhance the contrast in sunlight similar light environments with light reflections.
The Sony Ericsson Xperia Play was the first PlayStation Certified smartphone and the Sony Tablet P is the first PlayStation Certified tablet. This means several out-of-the-box games such as Pinball Heroes, Crash Bandicoot will be pre-installed and you will have the opportunity to download games from the original PlayStation titles online.
Sony Tablet P is currently only available in one version. It has 3G and Wi-Fi, but 4 GB storage can seems to be too little for some of you. Thanks to the microSD card slot, this should is not a problem as you can access content and media from the card exchangable microSD cards.
Sony Tablet P highlights
Size: 18 x 14 x 15.8 cm
Weight: 372 gram
2 x 5.5 inch touch screen displays, two times 1024 x 480 resolution (1024 x 960 in total)
Wireless: 3G and Wi-Fi b/g/n
5 megapixel camera
VGA (640x480) front camera
512 MB RAM
4 GB internal storage
microSD card slot
microUSB
Bluetooth 2.1
Android 3.2 Honeycomb operating system
1 GHz NVIDIA Tegra 2 mobile processor
7 hour battery usage. 7.5 hour charging time
Accelerometer, gyro, digital compass, ambient light sensor
At the official Sony online store, the Sony Tablet P 4GB is available for pre-order for $499.
---
Alternatively post this in the Esato forum
Please sign in to your Esato account to leave a comment regarding this article
---