More Sony Ericsson Xperia X10 Mini Pro II images leaked
14 April 2011 by Olav Hellesø-Knutsen
We are probably getting real close to the release date now as the leaked images of the next Sony Ericsson Xperia X10 Mini Pro II keeps poping up weekly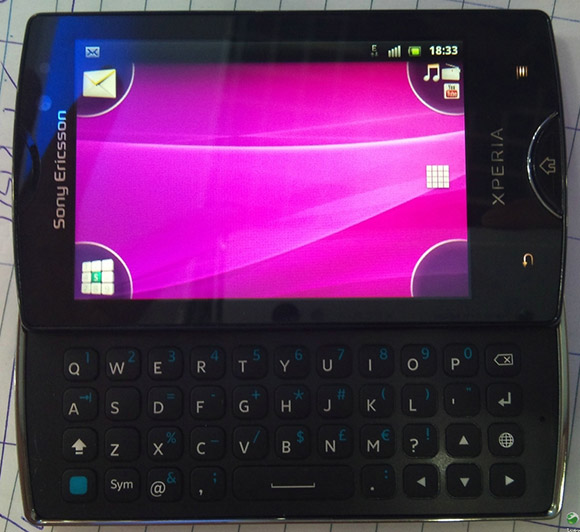 Sony Ericsson Xperia X10 Mini Pro is one of our favourite mobile phone models of all times. We liked the small size and the very good hardware QWERTY keyboard. It was a cheap phone model but for some users, the small 2.55 inch display on the Xperia X10 Mini Pro was too small.
The X10 Mini Pro successor seems to get the same distictive design and the familiar one-finger navigation icons.
Further, according to the rumors, the Xperia Mini Pro II with the code name Mango has one hardware key in front and two touch sensitive keys. Like all new Sony Ericsson smartphones, it is running on Android 2.3 Gingerbread. 512 MB memory, 1GHz QSD8650 processor, 5 megapixel camera with autofocus and 720p HD video recording. It is Sony Ericsson first Android device with a front facing camera. 320 x 480 pixel resolution. The display size is most likely more than 3 inch large.
---
Alternatively post this in the Esato forum
Please sign in to your Esato account to leave a comment regarding this article
Can't wait!!!!

Re screen size, I don't see why it would be larger than 3"... that wouldn't be very small... considering that the iPhone is at 3.5"... the pixel density of the X8 (3" at 480 x 320) is decent enough.
[ This Message was edited by: jplacson on 2011-04-14 07:18 ]
Yes. 3/3.2" is the perfect size.
It looks sweet. Slimmer with a bigger screen than the X10 mini.
The wallpaper doesn't blend well with the four corner icons though i quite like it if they manage to create more UI colour schemes!
---