This is the world's smallest mobile phone with an email client
5 March 2013 by Olav Hellesø-Knutsen
The Japanese operator Willcom has announced the Phone Strap 2. The world's smallest mobile phone with an email client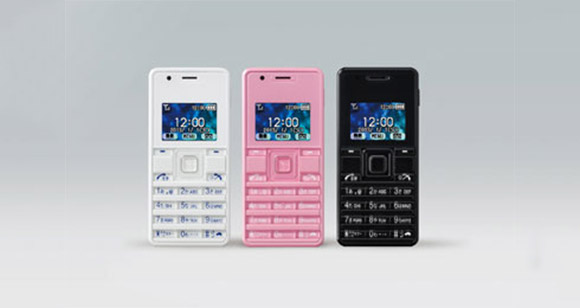 Phone Strap 2 is the name of the tiny 1-inch device from the Japanese operator Willcom. It is the world's smallest device with an email client according to the operator. The dimension is only 70 x 32 x 10.7 mm. A small increase since the original Phone Strap phone released two years ago. Known improvements since its predecessor is the new email functionality. Phone Strap 2 weights only 32 gram. The small size limit the size of a battery so the talk time is only 2 hours. This is a phone used for calling and not much else. It has infrared communication if data needed to be exchanged with another phone with IR.
Those good old days, when the ultimate goal was to have the smallest phone possible. We took the 1.2-inch Ericsson T66 out of the drawer and compared it to the 4.55-inch Xperia T and must say that we prefer a large screen instead of a small device. BTW: The size of Ericsson T66 is 94 x 40 x 18 mm.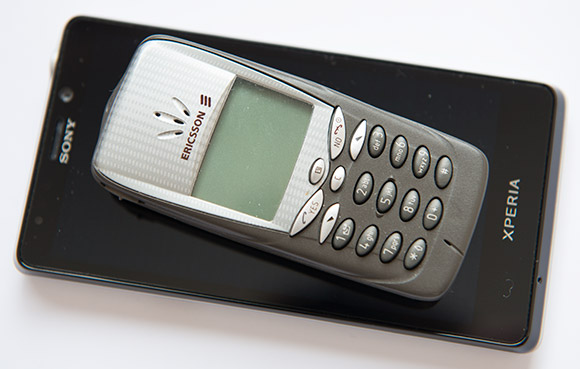 ---
Alternatively post this in the Esato forum
Please sign in to your Esato account to leave a comment regarding this article
Who would buy thus?

Very cute though hahaha
You'd need a magnifying glass for that screen

Cute little phone, I know people who'd love to have one of these as a spare or second phone. When you're dressed elegantly, going out for dinner or theatre, you don't know where to put those big 5"+ slabs

Is this phone is in the market? Can i have this phone? what's the price of it in Indian rupees.. Please reply soon.
Ah I see that esato news has put this one under the micro scope



---