The cost of iPhone 4 hardware components
19 August 2011 by Olav Hellesø-Knutsen
The hardware and manufacture costs for making an Apple iPhone is 34% per unit. That leaves Apple with USD 360 per sold device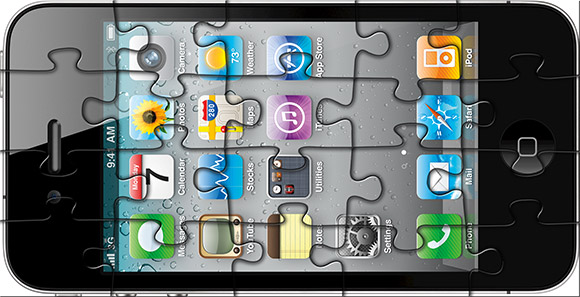 An excellent illustration by Economist shows how much each component in the iPhone 16GB are likely to cost. Apple is the smartphone manufacture with highest margins per sold device. 2% of net sales are spent on research and development, plus marketing expenses.
According to the latest Apple financial results, over $2,5 billion was spent on R&D the last 12 month. Not all of this are spent on the iPhone alone of course, but most companies would be able to come up with a decent smartphone with that amount of money to be spent on engineers and designers. Look at the illustration below and notice that USD 368 of the cake is going to Apple. We know that 25% of Apples sales are net income which makes a nice profit of $140 per sold unit.
The display and touchscreen is the single most expensive part in an iPhone. Samsung manufactures the memory and is the company supplying most components for the iPhone.
The breakdown done by Economist are for a 16GB iPhone model. The price difference between and 16GB and 32GB version on the Apple Store is $100. Let us be reasonable and anticipate that the flash memory price increases from $26 to $50. The price is increased twice as much as the hardware component cost. It's a clever move of apple to not selling the iPhone with an expansion card but instead charge a smoe more for the 32GB version.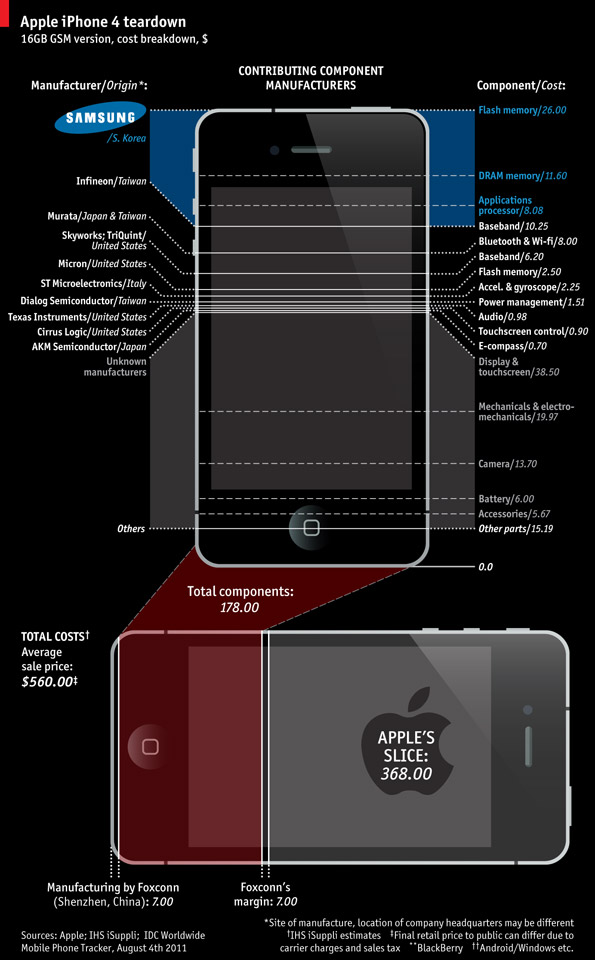 Illustration: Economist.com
---
Alternatively post this in the Esato forum
Please sign in to your Esato account to leave a comment regarding this article
It's the main reason why I don't buy their products! Good to have this information published!
---