Splashpower Wireless charging
2 February 2005 by axxxr
Splashpower is a wireless power solution,It enables you to power up your mobile phone and other portable devices, simply by dropping them on a mouse-mat-sized pad, called a SplashPad.
Splashpower wireless recharging solution. Developed with the goal of freeing consumers from 'the last wire' in their array of electronic devices, the Splashpower solution represents the culmination of years of research to create an intuitive, safe and innovative solution for universal wireless recharging.
The Splashpower solution has two parts: the first is the SplashModule™, a sub-millimeter thin receiver module that can be customized to just about any size, shape or curve of a device and makes no visible impact to product appearance. Designed for use in PDAs, mobile phones, personal music players and portable gaming devices, as well as a host of other consumer electronic products, the SplashModule enables immediate, safe and contactless recharging for the first implementation of a truly wireless mobile lifestyle. The SplashPad™ is a thin (less than 6MM) universal wireless charging platform that plugs into any electric outlet and can be built into any surface with no possibility of shock or discharge. Any device fitted with a SplashModule instantly begins to recharge when placed anywhere on the SplashPad in a safe and totally contactless fashion – and multiple devices can be charged simultaneously on a single SplashPad, which conforms to worldwide safety standards and regulations.
The company is currently in discussions with several of the world's leading consumer and mobile electronics companies to evaluate and integrate the Splashpower solution into their nextgeneration product offerings. Splashpower technology is immediately available for consideration and license by interested OEMs.
The major benefits of the Splashpower solution include:
Contactless, efficient, wire-free power

– Enabling total user convenience, Splashpower can power-up multiple devices anywhere on the pad – devices don't even have to be in physical contact to begin recharging. First-generation solutions use a matrix of physical contacts which drastically impact the aesthetics, reliability and form-factor of any device into which they are designed. The Splashpower solution enables direct user & OEM benefits compared with contact-based and other wire-free systems. As the SplashModule is contactless, extremely thin and malleable, product design aesthetics are not compromised, reliability is dramatically improved and issues with contact corrosion, waterproofing, contamination and physical size are eliminated.
Fast and safe charging rates

– Using Splashpower technology does not compromise recharging times – devices are powered at the same rate as with conventional wired adapters, regardless of the number of devices on the pad. This is also a great solution for users with multiple devices and too few outlets – one SplashPad in one outlet can recharge several devices at once, eliminating the clutter of congested outlets. Splashpower conforms to worldwide safety standards and regulations.
Low-cost technology with minimal to zero impact on device packaging or internal circuitry

– The SplashModule is very thin (sub-millimeter) and can be easily integrated inside a device's casing, thus replacing an external DC power supply and requiring no modification to the charge control circuitry. Contact-based technology requires obtrusive external modifications and is comparatively costly to implement – up to 4X more costly than Splashpower. Competing technologies require a costly chip in the device to communicate to a recharge 'base' – costs that are unnecessary in the Splashpower solution. Bill of material (BOM) costs are also substantially reduced using Splashpower, as it eliminates both the control chip and the external charger for any device - a benefit for both OEM and consumers.
SplashPads can be anywhere

– The SplashPad is very low profile (less than 6mm thick) and can be easily integrated anywhere a consumer needs to recharge a device, in virtually any shape or size – coffee shops, cars, airport lounges (or airplane tray tables!), hotels, the desktop or anywhere you need – Splashpower can be there.
Exciting 'lifestyle' products

– Splashpower technology opens up a whole new world of great products – free from the constraints of big, ugly physical connectors. Designers will be free to innovate with new styles, forms, packages and textures – giving consumers a whole new dimension in lifestyle and brand meaning.
More information on: www.splashpower.com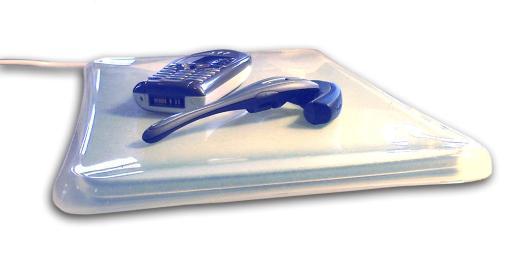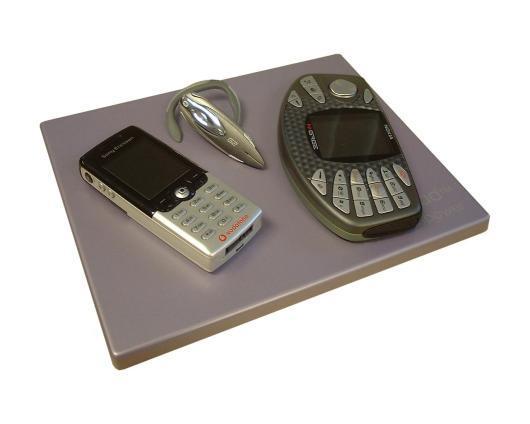 ---