Sony Ericsson Launches Stylish W810 Walkman Phone
5 January 2006 by axxxr
Sony Ericsson today announced the latest addition to its line-up of Walkman-branded mobile music phones to further enhance the consumer's mobile music experience, the sophisticated, Satin Black W810.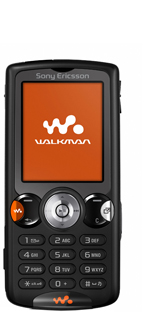 The Sony Ericsson W810 is a Quad-band EDGE phone (850/900/1800/1900 MHz), and enables users to transfer their legacy CD collection or access operator music download services, while staying connected to friends, family and business colleagues anywhere in the world.
The Sony Ericsson W810 offers the latest in mobile multi-media functionality by taking advantage of high speed data downloads; listen to hours of music, capture and send high-resolution mega pixel images, access the Internet and stay connected through instant messaging or email. The latest Walkman phone comes with a 512MB removable Memory Stick, which can be upgraded to 2GB currently available in retail outlets, allowing consumers to store a wealth of music tracks, photos, video and other multimedia files on the phone.
Extending the highly acclaimed Sony Ericsson Walkman phone line-up, the stylish black with orange trim W810 advances the mobile music experience by seamlessly blending together entertainment and advanced mobile phone technology to offer a truly credible digital music experience supporting industry standard MP3 and AAC music file formats. The phone comes complete with quality HPM-70 stereo headphones which feature a standard 3.5 mm headphone jack for personal customization.
Consumers can easily and quickly load music to the phone; either uploading their legacy CD collection onto the W810 from a PC via USB 2.0 using the provided Disc2Phone music management software, or by purchasing new music from operator specific over-the-air download services. This enclosed PC software makes it easy to sort, browse and transfer files on the 512 MB Memory Stick PRO Duo™, which provides capacity for approximately 150 music tracks – the equivalent of around 15 full length CDs.
Enjoying music on the Sony Ericsson W810 Walkman phone is extremely simple because a dedicated Walkman button quickly pulls up the music menu regardless of what other application on the phone is in use. Positioned just below the phone's screen you can find all the most common music controls needed (Play/Pause/Stop/Skip Track/Volume) allowing users to move easily between tracks or adjust the volume on the speaker or headphones. Engaging Mega Bass™ improves the sound experience when listening to music through the external speaker or the high quality headphones provided.
"Since the launch of the W800 flagship Walkman phone in August last year, consumers across the world have been embracing the concept of the mobile phone as a credible digital music player, and enjoying high quality music anywhere, anytime without having to carry a dedicated music device. Sony Ericsson's Walkman phones are redefining how consumers listen and enjoy music, and the W810 strengthens our music phone line-up with the addition of dedicated music buttons on the front of the phone and an expanded choice of how users upload music to the phone" said Miles Flint, president for Sony Ericsson.
The Sony Ericsson W810 is also a great imaging device enabling users to capture great still pictures and video featuring an integrated high-quality 2 mega pixel, auto-focus camera with photo light, and easily recognisable digital still camera interface.
As with other members of the Walkman phone family, music automatically pauses when an incoming call is received and begins playing again when the call ends. The phone can also operate in a music-only mode for those occasions when the phone function must be disengaged, such as during air travel.
The W810 is equipped with EDGE Class 10 technology, to allow quick and easy data transfers and Internet access, and Bluetooth™ Wireless technology for connectivity with Bluetooth handsfree headsets and sharing data with other Bluetooth-enabled devices.
The Sony Ericsson W810 is a Quad-band EDGE phone available in Satin Black and starts shipping globally Q1 2006
W810i - Quad Band EDGE 850/900/1800/1900MHz for Europe, Middle East, Africa, Asia Pacific and Americas
W810c - Quad Band EDGE 850/900/1800/1900MHz for Mainland China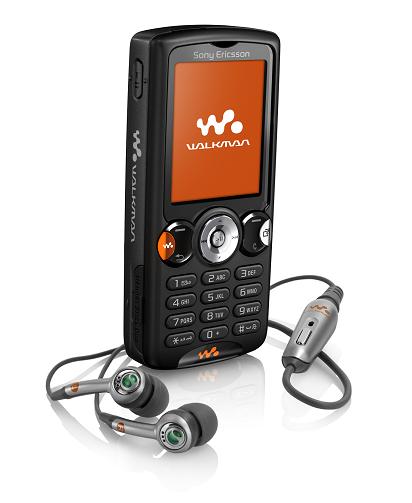 W810 – Features at a glance:
Imaging and messaging
2 Mega pixel camera with AutoFocus
4 x digital zoom
176 x 220 pixel, 265K colour, 1.9" TFT display
Video recording
Email, SMS and MMS
Internet browser
Entertainment
Speakerphone
MusicDJ™ and VideoDJ™
Media player (MP3/AAC)
MPEG4, 3GPP
3D games
Java applications (games)
Video playback and streaming
OMA DRM phase 1
40 polyphonic ringtones
20 MB Internal memory
512 MB External/Removable memory
Connectivity
Quad-band EDGE 850/900/1800/1900 MHz
USB 2.0
PC synchronization
Bluetooth™ and Infrared
SyncML
---