Sony Ericsson K700i update service
20 August 2004
We have taken a couple of screenshots of something that seems to be an upgrade service for the K700.
It's unknown if this update service ever will be available to end consumers, or if the service only will be available to Sony Ericsson service centres. The P900 was the first model from Sony Ericsson offering an update service for the phone's firmware/operating system. Earlier phone models from Sony Ericsson had to be sent in to service centres if you wanted an update of the firmware.
A cradle (charger and USB connector) is included when you buy a P900, while K700 lacks this. To update a P900 the mobile phone must be connected via this cradle. It is not possible to do the upgrade via infrared or Bluetooth. Most likely this also applies when upgrading a K700.
The following screenshots was captured of the non-released Sony Ericsson update service a couple of days ago: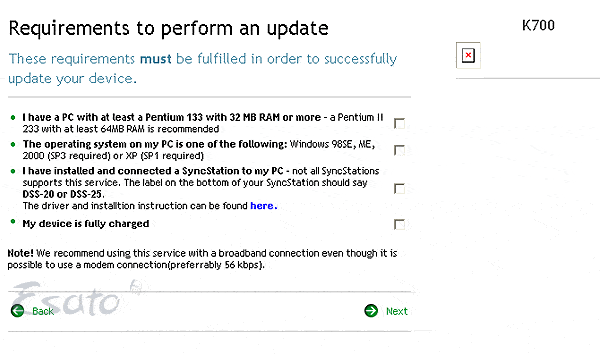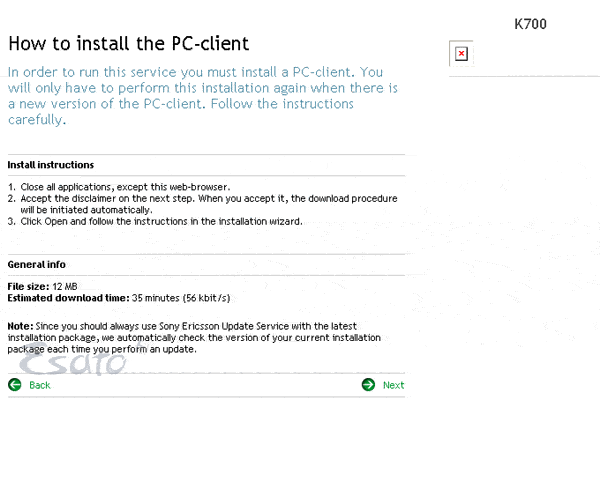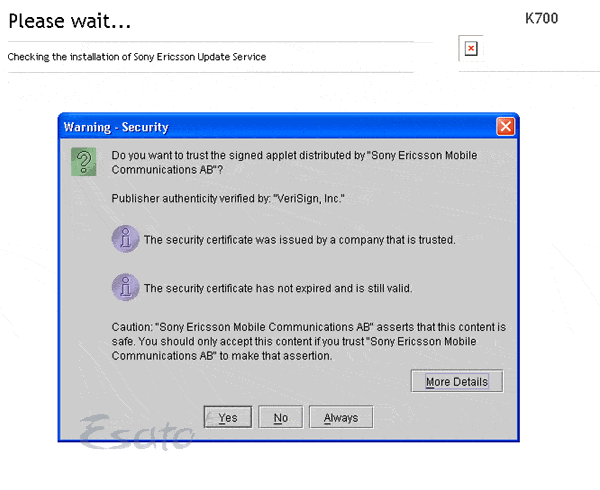 ---