Sony Ericsson joins Open Handset Alliance
9 December 2008 by Olav Hellesø-Knutsen
Sony Ericsson extends portfolio strategy to include support for Open Handset Alliance
"Sony Ericsson is excited to announce its membership of the Open Handset Alliance and confirm its intention to develop a handset based on the Android platform," said Rikko Sakaguchi, CVP and head of Creation and Development at Sony Ericsson. "We believe Sony Ericsson can bring a wealth of experience in making consumer focused multimedia handsets with new user experience to the Alliance drawing on the successes of the Walkman and Cyber-shot sub-brands. Sony Ericsson is a strong supporter of open operating systems and we believe the Open Handset Alliance offers an exciting opportunity for a new and unique user experience only Sony Ericsson can deliver."
Membership of the Open Handset Alliance will complement the company's existing Open OS strategy which is based on the Symbian and Windows Mobile platforms.
The following handset manufactures are currently member of OHA: Asus, Garmin, HTC, Huawei Technologies, LG Electronics, Motorola, Samsung, Sony Ericsson and Toshiba. Nokia is currently not a member of the alliance.
About the Open Handset Alliance
The Open Handset Alliance is a group of 47 technology and mobile companies who have come together to accelerate innovation in mobile and offer consumers a richer, less expensive, and better mobile experience. Together we have developed Android™, the first complete, open, and free mobile platform. We are committed to commercially deploy handsets and services using the Android Platform. All members of the Alliance have committed to making the initial version of the platform a commercial success. Some companies have contributed significant intellectual property to the Alliance that will be released under the Apache v2 Open Source license. Others are working to make sure their chipsets support the platform. Handset manufacturers and mobile operators are working to develop handsets based on the platform. Commercialization partners are working with the industry to support the platform via a professional services model.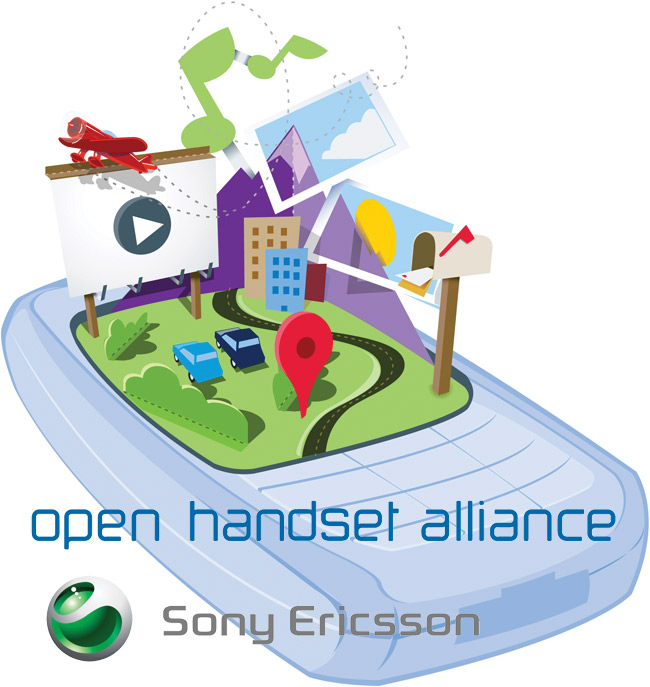 ---