Sony Ericsson joins forces with Sony ATV Music Publishing to showcase new music talent
19 September 2006 by axxxr
Sony Ericsson today announced the next step in the company's comprehensive mobile music strategy, a new promotional space for breaking new and developing artists called 'M-BUZZ'. Complementing the company's unique music offering of Walkman phones, services and accessories, M-BUZZ is yet another building block in Sony Ericsson's extensive mobile music offering to music fans worldwide.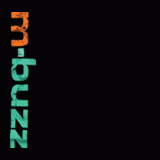 To maximize its reach the new M-BUZZ initiative will use both Sony Ericsson's established PlayNow™ service, which has been enhanced to include full track music and allows consumers to download music to Sony Ericsson phones in just 4 clicks, and the web (www.m-buzz.com ). M-BUZZ will enable music fans everywhere to experience featured artists' full tracks, videos, biographies, gig schedules and other content, allowing them to check out tomorrow's stars up close and personal.
Sony Ericsson also announced today that it has entered into a ground breaking partnership with Sony/ATV Music Publishing. M-BUZZ will initially showcase a limited number of artists and bands each month hand picked from the Sony/ATV's worldwide roster. It will initially offer content for download to the phone with new commercial aspects being developed later as additional features are incorporated into the M-BUZZ space.
"Today's announcement is another great example of the cooperative spirit that exists between Sony Ericsson and other Sony Group companies, which gives us a unique opportunity to bring appealing, innovative content to our mobile phones," says Miles Flint, President of Sony Ericsson. "M-BUZZ enables music fans not just to hear new, unsigned acts, but also to find out more about the musicians through interviews, home movies and more, creating a new mobile music experience."
"M-BUZZ is all about breaking new artists; it's about giving tomorrow's stars, the artists that have not yet been picked up by major record companies, the exposure they deserve and the possibility for them to reach a wider audience. Sony Ericsson is very excited to be providing this new stage and taking on a more active role in the music industry going forward. Music is about innovation, creativity and change, and with the addition of M-BUZZ we will broaden our already wide music offering even further at the same time as we are allowing people to discover fantastic new music that otherwise might pass them by," explains Martin Blomkvist, Head of Content Acquisition and Partner Management at Sony Ericsson.
The first phones offering M-BUZZ will be the W850 and W950 Walkman® phones announced earlier this year and scheduled to ship in European, Asian and Latin American markets during the second half of 2006.
Artists on M-BUZZ at launch will include Kish Mauve, Embassy, Dirty Perfect, FKLV, Iggy, The Head Set, Bobby Kray, Anjulie, Lights and Monte*Rosa.
www.m-buzz.com will go live on October 2 and downloadable content will be made available, in a phased approach, in 20 markets which already offer secure full track over-the-air music download services through Sony Ericsson's PlayNow™ service.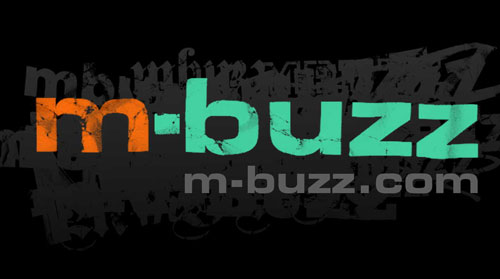 ---