Sony Ericsson announces J220, J230 and Z300 expanding the entry level range
15 November 2005 by Olav Hellesø-Knutsen
Sony Ericsson is strengthening its product line-up with the introduction of three new handsets offering a combination of design quality, ease of use and value that reaches out to a broad range of consumers with basic mobile phone needs for calling and texting
The new models are:
J220 – a stick phone optimised for ease of use with simplified one click menu access
J230 – a stick phone offering simplified menu access along with the benefit of an FM radio
Z300 - an attractive clamshell with beautiful design lines
These new phones will appeal to consumers looking for handsets with great design from a trusted brand that are reliable, affordable and simple to use. Each handset has its own appeal and is firmly focused on making voice and text communications as easy as possible with the use of features such as one click navigation, single icon menus and colour screens.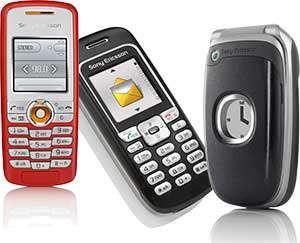 "We are continuously expanding the Sony Ericsson offering to a wider range of consumers and customer needs," said Steve Walker, Vice President Product Marketing. "With this launch, even more people that aspire to the Sony Ericsson brand can now afford to own one of our handsets and importantly, they have real choice from a range of phones, all of which are simple to use and beautifully designed."
J220 – Simplicity and ease of use
The J220 is designed for ease of use. Consumers can choose their most familiar menu - either a single icon menu that is visually simple or the popular Sony Ericsson multi-icon menu that gives an at-a-glance overview of all the key functions. The one-click navigation key and icon markings on the navigation key make it simpler and easier to access the most commonly used functions. It has a large storage capacity for phone numbers (up to 500) and SMS (up to 200) and Style-Up™ covers are available from accessory outlets allow personalization. J220 is available in smooth black or sky blue.
J230 – Stay tuned in
A built in stereo FM radio enables consumers to be always tuned into their favourite stations for music, sports or news with the click of one button from the navigation key. The phone also comes equipped with a stereo hands free to enhance the user experience. A speaker phone in the back of the phone completes the package. J230 also allows a choice between the single or multi-icon menu styles and easy access to handset features with the one-click interface. Listening to the radio, answering a call, looking up a phone number, and starting an SMS message are all done in one click. The J230 comes in cosmo white, cherry red or deep blue and can also be personalised with the Style-Up™ covers. In addition J230 offers a large phone book (up to 500 phone numbers) and large SMS storage (up to 200)
Z300 – An elegant clamshell
This small, elegant clamshell available in granite grey or amethyst purple has great appeal for the style-conscious individuals looking for a simple phone that fits their mood, taste and lifestyle. Open the clam to reveal a bright, sharp colour display and a surprisingly large keypad plus a navigation key that reaches all the main functions in one click. Close the clam to lock the phone and the outer display shows the clock and incoming caller information. The Z300's focus is on voice and text, but it also offers a phone book, calendar, reminders and alarm clock. Also it offers consumers to personalize their phones with the Style-Up™ covers available from accessory outlets. Also in addition there will be Crystal Décor included in every box, allowing customers to make their handsets more personal
Availability
J220 and J230 will be commercially available in Q1 2006. Z300 will be available in Q4 2005. These phones will be available in the following variants:
Z300i, J220i, J230i: Dual band GPRS 900/1800 Mhz
Z300a, J220a, J230a: Dual band GPRS 850/1900 Mhz - For Americas
Z300c, J220c, J230c: Dual band GPRS 900/1800 Mhz - For mainland China
Features at a glance:
| | | | |
| --- | --- | --- | --- |
| | Z300 | J220 | J230 |
| Imaging and messaging | | | |
| 128 x 128 pixels STN display | Yes | Yes | Yes |
| 65,536 colours | Yes | Yes | Yes |
| External display | Yes | No | No |
| MMS, SMS, EMS | Yes | Yes | Yes |
| Single icon UI and Icon desktop | No | Yes | Yes |
| Wallpapers/themes | Yes | Yes | Yes |
| Entertainment | | | |
| FM Radio | No | No | Yes |
| Polyphonic ringtones - 32 voices | Yes | Yes | Yes |
| Embedded games | Yes | Yes | Yes |
| Animated GIF | Yes | Yes | Yes |
| Direct links for easy download | Yes | Yes | Yes |
| Calendar | Yes | Yes | Yes |
| To-do-lists with reminder | Yes | Yes | Yes |
| Style-Up™ Covers | Yes | Yes | Yes |
| Crystal Décor | Yes | No | No |
| Speakerphone | No | Yes | Yes |
| Connectivity | | | |
| Dual band GPRS 900/1800 & 850/1900 | Yes | Yes | Yes |
| GPRS (4+1) | Yes | Yes | Yes |
| WAP 1.2.1 | Yes | Yes | Yes |
| Standby time | 250 hours | 280 hours | 280 hours |
| Talk time | 5.5 hours | 6 hours | 6 hours |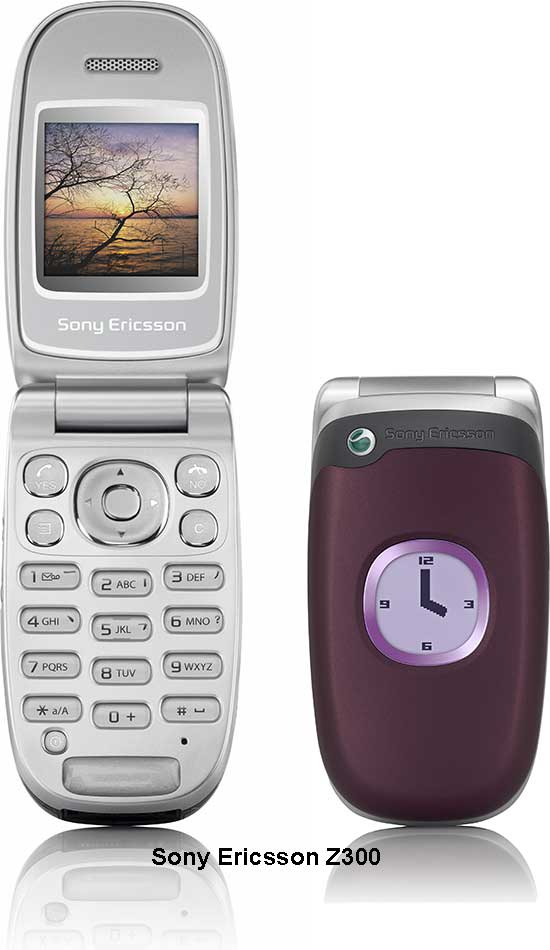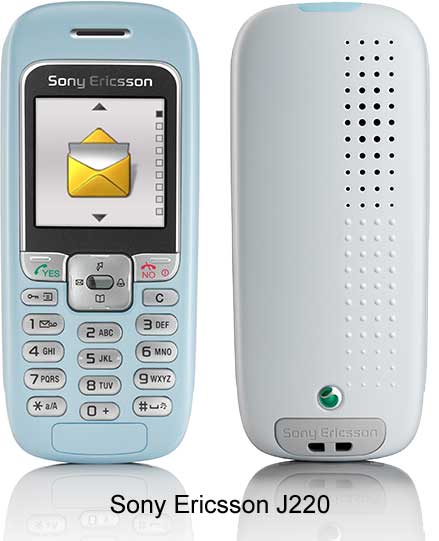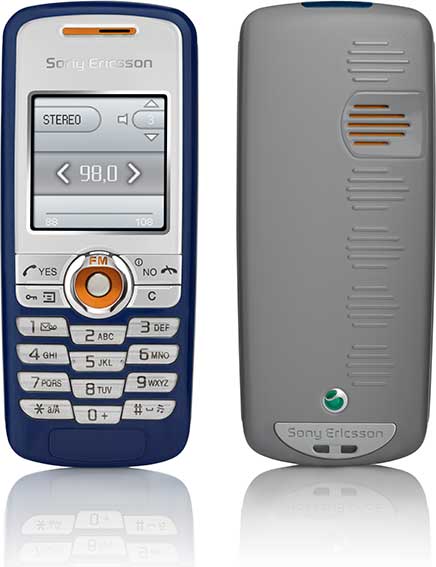 ---