Sony Ericsson announce the Z550a, Z558, W830 and W958c Walkman phones
28 September 2006 by Olav Hellesø-Knutsen
Sony Ericsson today announced four new phones, to extend the reach of its global product portfolio and meet a number of specific regional market needs. Three models, the Z558, and W830 & W958c Walkman phones are optimised for China and South East Asia markets. The Z550a is optimised for the Americas.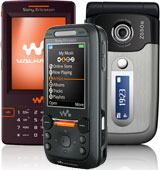 Z558 is a Tri-Band GPRS 900/1800/1900 clamshell featuring a touch screen for Chinese character input, as well as Thai and English text recognition and one-touch SMS access . It is the first phone non-Symbian based phone in the Sony Ericsson range to offer a touch screen & stylus; and will be available as both the Z558c for mainland China and the Z558i for other selected markets.
Finished in a combination of brushed metal and high gloss material, the Z558 is equally at home during the busy working day or helping to organise family life. It features a bright 262k colour touch screen and a 1.3 Megapixel camera for work and leisure. With 18MB of onboard memory expandable to 1GB, the Z558 has plenty of storage and connects easily to a PC for fast transfer of multimedia files and synchronisation with your phone book and calendar. Available in 'Expresso Black' from October 2006.
The W830 Walkman® phone is a specially adapted EDGE version of the recently introduced W850 Walkman® phone. It will be available in two versions; W830c will feature a Chinese keypad whereas the W830i will be aimed at other SE Asia markets. This addition to the Walkman® phone line-up is aimed at a youth audience that demands a phone with cool looks, a first rate music experience and a quality camera, all in one package.
Available in Precious Black & Golden White, the W830 is a good looking 'slider' phone that offers fast music downloads direct to the handset. W830 is configured out-of-the-box for the PlayNow™ 3.0 direct music download service featuring Sony BMG artists. The phone is also configured for operator over the air (OTA) music download services and accepts many popular music file formats including e-AAC+, which reduces download time and space needed for tracks. Storage for music tracks is plentiful; a 1GB memory stick PRO Duo™ is supplied in-box, which is enough for around 900 songs in e-AAC+. This can be expanded to up to 4GB.
The Walkman player 2.0 simplifies navigation through music genres, playlists, individual songs or music albums. Plus there is also TrackID™, which allows you to record a few seconds of a song, either via the microphone or the in-built FM radio. With one click you can then send that clip to the Gracenote® worldwide music database which will identify the track and relay the information back to the phone. So no more arguing about who sang that song on the radio!
The W958c Walkman® phone is a GSM/GPRS variant of the ultra stylish W950, and has been developed specifically for Chinese market. It is equipped with a large 2.6" touch screen for simple navigation through music genres, playlists, individual songs or music albums. The W958c is Sony Ericsson's second Symbian v9.1, UIQ 3.0 based handset for the Chinese market, the first being the recently launched M608c.
With a 4GB flash memory, the W958c Walkman® phone can store up to 4,000 songs. It's quick and easy to get these onto the phone in the first place, with transfer speeds of music from PC to phone of approximately 3 minutes per gigabyte. And thanks to the graphic-rich interface on the Walkman 2.0 player, it is simple to navigate around the music library by song, artist or playlist. It is also possible to search visually by browsing through downloaded album covers.
The W958c Walkman® phone is also fully configured for the PlayNow™ 3.0 full-track music download service featuring Sony BMG artists. It offers all the benefits of a combined phone and music player, enabling multi-tasking between listening to music, emailing and browsing the Internet.
The Z550a is a Quad Band GPRS 850/900/1800/1900 clamshell phone, developed specifically for the Americas market. It features a 1.3 Megapixel camera with 4x digital zoom and bright 262k colour display. With 25MB of onboard memory, expandable to 1GB with Memory Stick Micro™ (M2™) support, it is possible to store a large collection of pictures; or share them using MMS, Bluetooth™ or e-mail. A thumbnail gallery feature makes it easy to search your shots both visually and according to the date they were taken.
The Z550a also has full HTML internet browsing and optional Bluetooth™ headset and car-handsfree kit for wireless freedom on the move.
Z558 - Features at a glance
Imaging and Messaging:
Handwriting Recognition
262k colour TFT touch-screen 220 x 176 pixels
128 x 36 pixel STN sub display
1.3 mega pixel camera
4 x digital zoom
Video recording/playback
18 MB user memory
QuickShare™
One-Touch to SMS
SMS, EMS and MMS
Email (POP3/IMAP4)
Push e-mail
Music & Entertainment:

MP3/AAC Support
FM Radio
Streaming Audio/Video
PlayNow™ Ring tones
PlayNow™ Games
Polyphonic 40 ring tones
Java MIDP 2.0
3D games
Music DJ/Video DJ
OMA DRM phase 1
Connectivity:
Tri-band 900/1800/1900
GPRS class 10
Memory Stick Micro™ - (M2™) slot (support up to 1 GB)
USB 2.0 support
WAP 2.0
Bluetooth™
PC Tools & Software
Speakerphone
Full HTML browser
Accessories:
Bluetooth™ Headset HBH-PV705
Memory Stick Micro™ – M2™ up to 1 GB
Desk Stand CDS-60: talk, charge and transfer files simultaneously
USB Cable DCU-60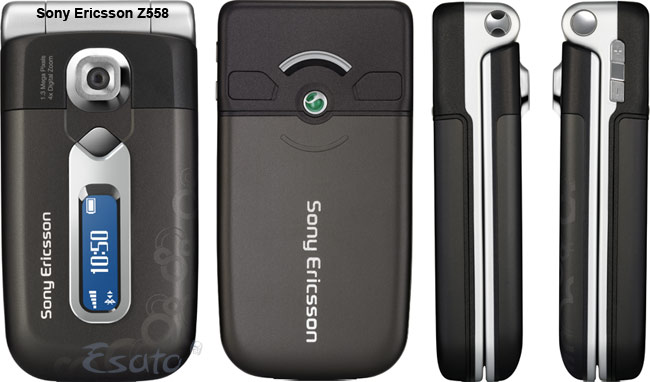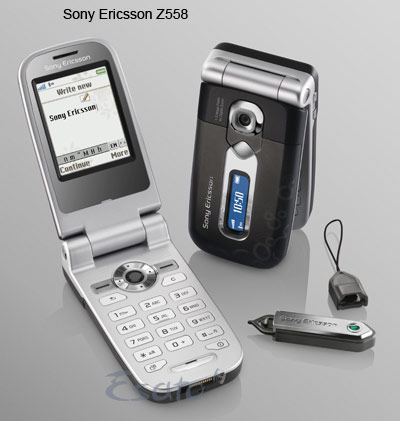 W830 – Features at a glance
Music:
1GB Memory Stick PRO Duo – storage for approximately 900 tracks in eAAC+
Walkman Player 2.0 [MP3, AAC, AAC+, eAAC+, m4a playback]
Up to 30 hours music playing time
Full-length music download OTA and Playnow™ 3.0 full track music download support
Music/video streaming
TrackID™
RDS FM Stereo Radio
Audio out via system connector
Dedicated A+B gaming buttons
Java 3D gaming
OMA DRM v. 2.0
Imaging and Messaging:

2.0" QVGA TFT 262k
2 mega pixel
Landscape Imaging
4 x digital zoom
LED Light
Video Recording/Playback
Push e-mail
Macromedia Flash
Connectivity:
EDGE 900/1800/1900
USB 2.0 Mass storage
Full Access Net front HTML browser
RSS feeds
Bluetooth™ 2.0 (A2DP)
Landscape browsing
Expandable MS PRO Duo™ slot
PC Synchronization
Flight mode
FOTA
Kit Content:

1GB Memory Stick PRO Duo™
Stereo headset
USB Cable
PC SW
Accessories:

Audio cable out
BT stereo music headset (A2DP)
Advanced car handsfree
Media Center 3 – for wireless plug & play connection to PC an HiFi
Music Desk stand speakers (Sony Branded)
FM transmitter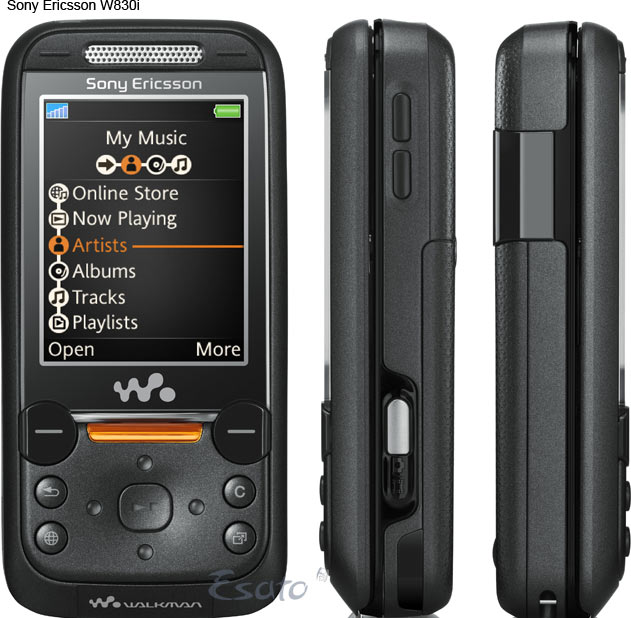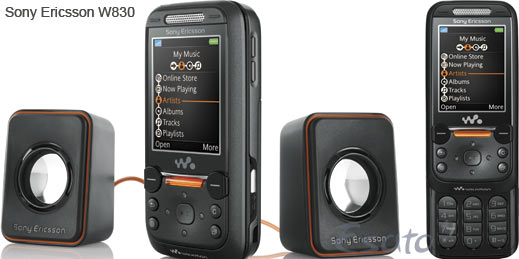 W958c – Features at a glance
Music:
Walkman® player 2.0
Supports MP3, AAC, AAC+, E-AAC+, WAV and m4a
4GB flash memory
Touch-screen with album art support
Polyphonic ringtones (40 voices)
Graphical equalizer and Mega Bass™
Disc2Phone music management software
Stereo headphones with remote control (in-the-box)
RDS FM radio
MusicDJ™
Speakerphone
Music/video streaming
TrackID™
Java MIDP 2.0
2D and 3D gaming
10 hours music play time
PlayNow™ 3.0 full track music download
Messaging:
QVGA TFT 2.6'' Display (262K Colours)
Video playback (30fps)
SMS, MMS and e-mail
Handwriting Recognition
Touch screen
Word completion and Auto correction
Connectivity:
Opera™ 8.0 Full HTML browser
RSS Feeds
Bluetooth™ 1.2
Infrared port
USB 2.0 Mass storage, High speed (480 Mbps) & charging
USB cable in the box
WAP 2.0 XHTML/HTML
GSM/GPRS 900/1800/1900
External antenna connector
PC Synchronisation
Flight Mode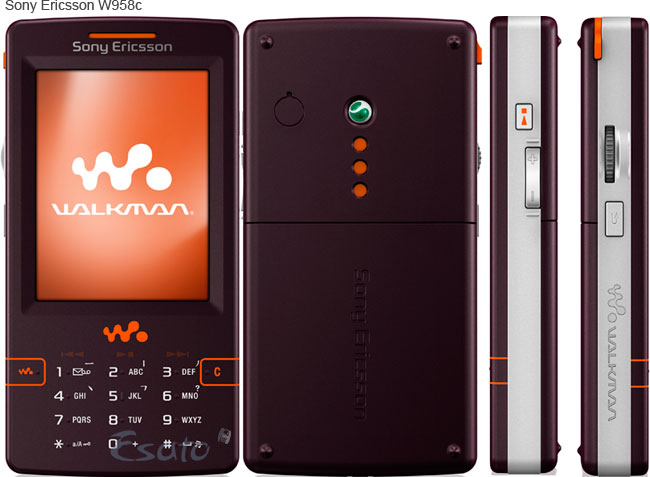 Z550a - Features at a glance
Imaging and Messaging:
262k colour TFT display, 220 x 176 pixels
128 x 36 pixel STN sub display
1.3 mega pixel Camera
4 x digital zoom
Video recording/playback
25 MB user memory
SMS, EMS and MMS
Email (POP3/IMAP4)
Music & Entertainment:
MP3/AAC Support
FM Radio
Streaming Audio/Video
PlayNow™ Ring tones
PlayNow™ Games
Polyphonic (40 voices)
Java MIDP 2.0
3D games
Music DJ/Video DJ
OMA DRM phase 1
Connectivity:
Quad-band 850/900/1800/1900
GPRS class 10
Memory Stick Micro™ (M2™) slot (support up to 1 GB)
USB 2.0 support
WAP 2.0
Bluetooth™
PC Tools & Software
Speakerphone
Full HTML browser
Accessories:
Bluetooth™ Headset HBH-PV705
Memory Stick Micro™ – M2™ up to 1 GB
Desk Stand CDS-60: talk, charge and transfer files simultaneously
USB Cable DCU-60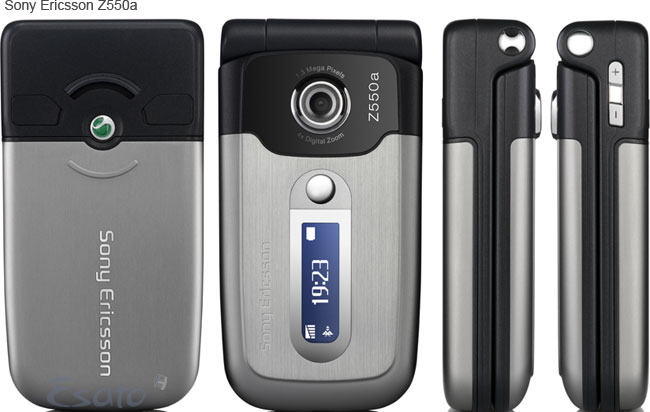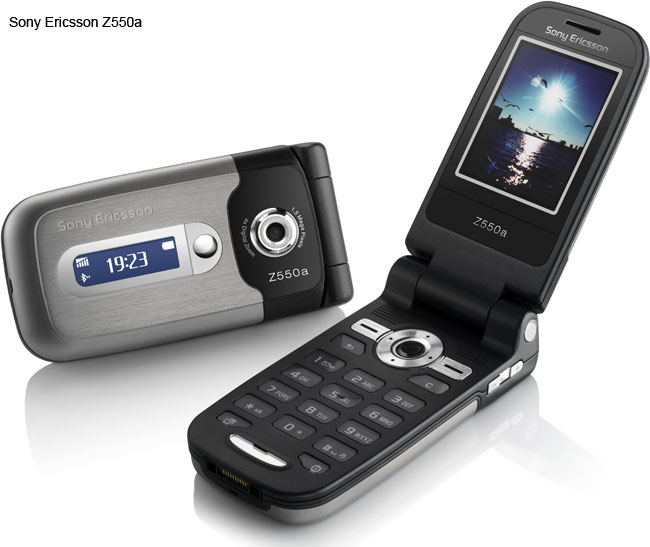 ---