Palm Unveils New Slim,Sleek Treo
12 October 2006 by axxxr
Palm today announced the Palm Treo 680 smartphone,a GSM/GPRS/EDGE quad-band world phone.

Customers will find the Treo 680 smartphone easy to use, slim and compact, yet packed full of features beyond its stellar phone capability, such as email, web browsing, messaging, multimedia, calendar, contacts and more.(2) In the coming weeks and months, carriers around the world will announce additional product details, availability and exact pricing. Palm believes this product will appeal to price-sensitive feature-phone owners who want a more capable mobile-computing device.
Palm's U.S. retail and online stores will sell exclusively an unlocked GSM version in four new cool colors - crimson, copper, arctic and graphite. For a limited time, they will come complete with a music bundle from Yahoo!, which includes a 30-day free trial to its music service. With Yahoo! Music Unlimited, users have access to more than 1 million songs to take with them anywhere.
With the introduction of the Palm OS(R) based Treo 680 smartphone, Palm is targeting new users in the rapidly growing smartphone and feature-phone markets. Market research firm In-Stat, estimates that 25 percent of all wireless handsets worldwide will be smartphones by 2011.Research conducted by Palm suggests a substantial population of feature-phone users have not purchased smartphones, fearing they were too expensive and too difficult to use. The Treo 680 will offer an affordable, simple and fun way to get started and stay connected. www.palm.com
The Treo 680 smartphone offers many additional features, including the following:
Added memory: The Treo 680 smartphone includes 64MB of user-available storage, nearly three times the memory of the original Treo 650 smartphone. Customers can add up to 2GB of storage with expansion cards for those large music or video files (sold separately);
Enhanced email and messaging: Exchange ActiveSync will now synchronize not only calendar and email, but contacts as well; SMS and MMS capabilities have been improved for a better user experience;
Improved web browser: The Blazer 4.5 browser is superfast due to its smarter caching rules and includes alternate modes for viewing web pages optimized for the device or as a regular web page;
Enhanced multimedia: Customers can use the Treo 680 smartphone to stream music, play MP3s and manage and share photo albums;
Built-in dial-up networking (DUN) capabilities: Customers can use the new smartphone as a wireless modem via Bluetooth(R) wireless technology to connect to a compatible Bluetooth enabled laptop;
Documents To Go: Customers can view, edit and share Microsoft Word and Excel documents on their Treo 680 smartphones in addition to viewing full-featured Adobe PDF files and Microsoft PowerPoint presentations; and
Bluetooth 1.2: Customers can connect wirelessly to other Bluetooth enabled devices. The Treo 680 has improved car-kit and headset support, and support for multiple simultaneous Bluetooth connections.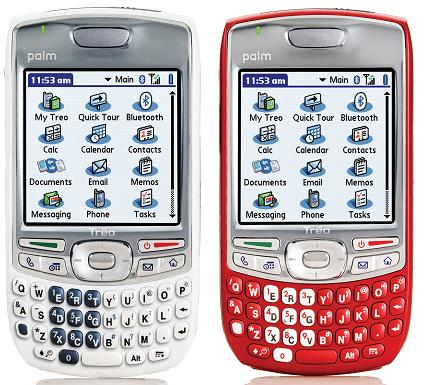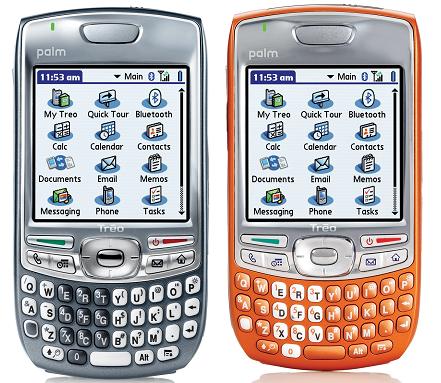 ---