New Cell Phone technology Melds 3D Video and Data
16 August 2004 by axxxr
Augmented reality systems combine digital information with real-world objects.
Researchers at Bauhaus University in Germany are attempting to bring the technology to the mass market with a video see-through augmented reality system for commercial cell phones.
Their cell phone system inserts computer-generated three-dimensional models into real-time video shown on the cell phone's display and aligns the models with physical markers in the camera's field of view. The system could be used to provide, for instance, museum or city guides. Markers encoding IDs would be captured by the tourist's cell phone, which would then determine which exhibit the person is looking at and present related information on the cell phone display.
The system uses a coordinate system to anchor three-dimensional graphics to physical markers in the two-dimensional video stream displayed by the cell phone. As the user moves her cell phone, the model rotates in relation to the changing angle between the cell phone and the marker. The system updates the model's position at 4 to 6 frames per second, or about one-sixth the speed of full-motion video, said Moehring. The marker contains colored dots that form a code that tells the system which computer-generated model to display.
Cell phone augmented reality systems could be practical in the next couple of years, according to the researchers. They are scheduled to present the research at the Association of Computing Machinery (ACM) Siggraph 2004 conference in Los Angeles, August 8 to 12.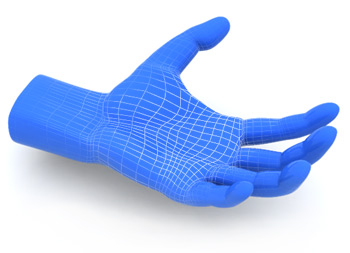 Via:technologyreview.com
---