Introducing the Motorola RAZR V3
27 July 2004 by axxxr
Motorola today marked an industry first with the unveiling of the Motorola RAZR V3 an ultra-slim, metal-clad flip phone sporting fantastically good looks along with full-featured functionality.
RAZR V3: One of the world's thinnest clamshell phones. Using unique metal materials and extreme miniaturization, the V3 measures just 0.54" thin. Includes a large 262,000-color main display, internal antenna, VGA camera, long-range Bluetooth, and quad-band GSM. Available worldwide Fall 2004.
In a major innovation in design and engineering, the RAZR V3 team has created a phone of firsts. The combination of metals, such as aircraft-grade aluminum, with new advances, such as an internal antenna and a chemically-etched keypad, led to the formation of a device that measures just 13.9mm thin.
Yet the small dimension does not compromise the functionality and performance of the product. The next act for Motorola's "device formerly known as the cell phone" includes taking pictures, talking out loud (via speakerphone), surfing the Net and playing MP3 ringtones and Java™ games. It also offers a 2.2 hi-res color screen, 3D graphics engine, Bluetooth® functionality, and precision cut keypad with electroluminescent "cool blue" backlighting.
"At Motorola, we are always striving to transform and evolve the design expectations for the mobile phone," said Mike Zafirovski, Motorola's president and chief executive officer. "By surpassing current mobile expectations, the RAZR V3 represents Motorola's history of delivering revolutionary innovations while setting a new bar for future products coming out of the wireless industry."
"With the RAZR V3, Motorola has created the most eye-catching handset on the market. For most consumers, form-factor is the crucial hook when choosing a mobile phone, and the V3 has form-factor in spades," said Yankee Group analyst, Matt Hatton. "Couple this with the functionality you'd expect on a top-end phone and Motorola seems to have a winner on its hands."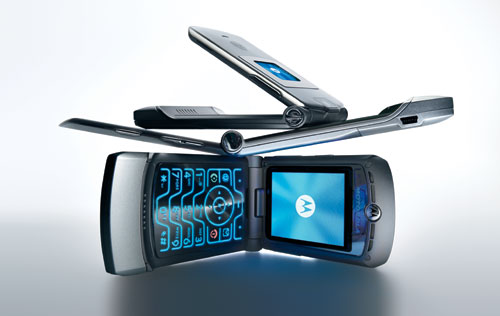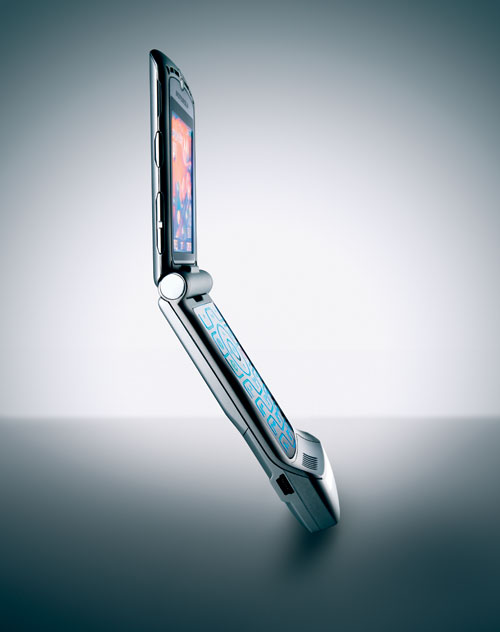 ---