Cell phone for 86 cents?
26 July 2004 by axxxr
A cellphone is selling on the South Korean market for 86 cents (Won 1,000), (if the currency conversion is correct).
W1,000 mobile phones have appeared. According to people in the industry, a venture company called "Interpulse" launched a new phone model for LG Telecom that is being sold for W1,000 in well known on-line markets. The model only supports calling and SMS service, and it weighs 63g and is 15mm wide.
The mobile phone, whose identification name is NS1000, was launched at a special price of W99,000 which only enables its users to use simply call and SMS service, not including camera, MP3 nor wireless internet access.
However, some portal sites are selling NS1000 with the slogan, "Only W1,000 will do!" Without a doubt, fire sales like this make consumers happy, but the sales are clearly the recipient of illegal support funds and a crackdown is unavoidable. The present Electronic Communications Act prohibits providing illegal subsidies.
An executive of LG Telecom noted, "The model was born to provide mobile phones to elderly people because its key pad is big and the price is cheap." He added that, "We will take serious action to those shops and sellers who sold NS1000 with illegal subsidies."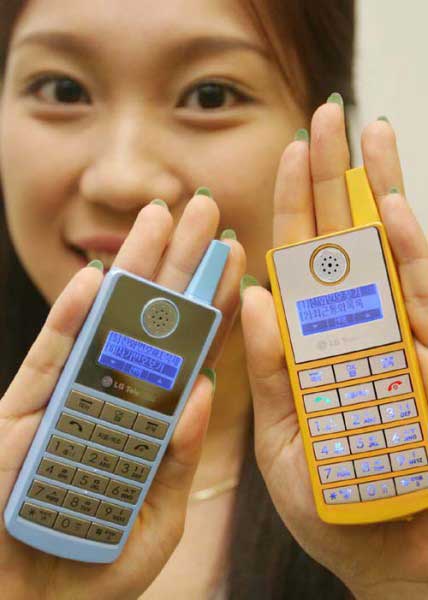 ---