Happy 5th Anniversary Sony Ericsson
1 October 2006 by axxxr
Today Sony Ericsson celebrates the 5th anniversary of the start of the joint venture which began back in 2001.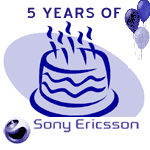 Looking back now its hard to believe that 5 years have passed since the merger of the two great Giants SONY and ERICSSON, and what an amazing 5 years it has been,I don't think anyone expected Sony Ericsson to be such a global success that it has become.
Here's a brief history:
Ericsson decided to divest its mobile phone business in 2001 following huge losses. Ericsson had decided to source chips for its phones from a single source, a Philips facility in New Mexico.In March 2000 a fire at the Philips factory contaminated the sterile facility. Philips assured Ericsson and Nokia (the other major customer of the facility) that production would be delayed by less than a week. Nokia began buying available chips from alternate sources and when it became clear that production at the Philips factory would be compromised for months, Ericsson was faced with a serious shortage.This compromised Ericsson's ability to compete by preventing the launch of new handsets and production of current models.
Sony Ericsson announced its first joint products in March 2002 and now has a full product portfolio covering all target groups.Sony Ericsson introduced the hugely successfull Walkman-branded "W" series music phones in 2005 (ten models to date, W300, W550, W600, W700, W710, W800, W810, W850, W900 and W950).The Sony Ericsson W-series music phones are notable for being the first music-centric series mobile phones, prompting a whole new market for portable music that was developing at the time.Sony Ericsson is also starting to incorporate its Cybershot brand to its 2006 line-up with the introduction of the 3.2 megapixel camera phone, the K790/K800.The K800 is the latest flagship model for Sony Ericcson.
Sony Ericsson posted its first profit in the second half of 2003, buoyed in part by sales of its new line of and 42.3 million phones in 2004. In 2005, Sony Ericsson sold more than 50 million units.According to the Swedish Magazine M3's issue 7/2006 Sony Ericsson is the most selling Nordic phone brand again,Nokia is the second.According to the IT research consulting firm Gartner, in the first quarter of 2006, Sony Ericsson was the fourth largest mobile phone manufacturer in the world, behind Samsung, Motorola, and Nokia. It held a 7% global market share.
No doubt the success story of Sony Ericsson will continue as they keep bringing us hip and trendy mobile communication devices which i believe are and will be a cut above the rest.So here now we now raise our glasses to you Sony Ericsson and wish you a very Happy 5th Anniversary,let the Celebrations begin!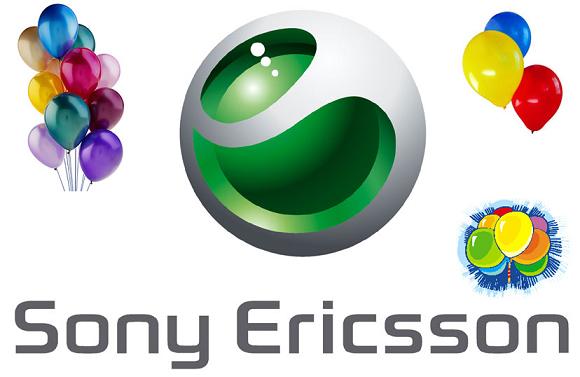 ---