Sony Ericsson announced W8 Walkman Android smartphone
21 April 2011 by Olav Hellesø-Knutsen
The Sony Ericsson W8 Walkman is the first Walkman model running on Android operating system. W8 Walkman will be available in Asian countries only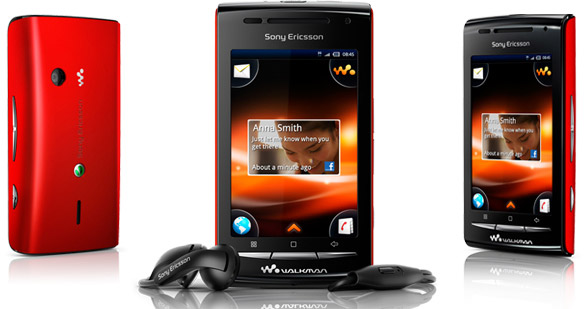 It is the first time Sony Ericsson releases a Walkman branded Android smartphone. From the specification list, it seems to be a blueprint of the Xperia X8 released last year. Both the Xperia X8 and the W8 Walkman share the same dimensions, talk time, screen, camera etc. In fact, the only difference we can spot without playing around with it in real life is the Walkman sticker on the front and back of the device. As seen on the press images, it has a Walkman icon in one of the four corner icons. The specifications also tell us that it is shipped with a Walkman Player. This could very well be the standard Sony Ericsson Media Player but with another name. We will know when we see one. But again, that is not likely. The W8 Walkman will not be for sale in Europe, Americas or Africa. Just a couple of populated countries in Asia. Rebranding the Xperia X8 with a Walkman label is probably the last attempt by Sony Ericsson to boost market share using the music related brand.
Xperia X8 was initially shipped with Android 1.6 but later got a 2.1 update. The Sony Ericsson W8 Walkman will have Android 2.1 Eclair at launch date which will be Q2 2011.
The Sony EricssonW8 Walkman / E16i will be available in limited markets. These are China, India, Indonesia, Philippines, Vietnam, Taiwan, Thailand and Hong Kong.
Colour variants are Azure, Orange and Red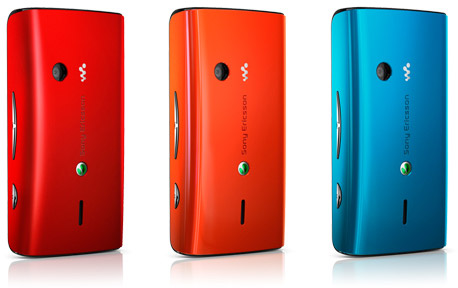 ---
Alternatively post this in the Esato forum
Please sign in to your Esato account to leave a comment regarding this article
Woohoo! Will check this out when its released here in the Phil
Why it will not be available in America?
[ This Message was edited by: Raptormex on 2011-04-22 02:24 ]
Just have two questions to share here:
1- why a remake of the X8?
2- why is it limited to some markets?
This is something ala k750/w800, k550/w610. It worked some years ago, but the game court is different now. What we need now is innovation.
i was expecting a better android walkman phone.. even the android is 1.6...
waste of time if u ask me.. nothin is gr8 about this phone


On 2011-04-22 08:29:28, hellmaster wrote:
i was expecting a better android walkman phone.. even the android is 1.6...

It's 2.1.
@hellmaster: read carefully... Android version will be 2.1.
Anyway, there's nothing new with this phone. If they hope to resurrect the walkman brand without creating a real walkman phone (i.e. with a 3,5'' jack cable with remote control, dedicated audio chip...) this will be another SE epic fail.
well i read somewhere else that its 1.6

may b i read wrong

anyways still not so impressive for me.. i hoping for something different n even the design is similar ...it resembles to x8
simply an X8 with the word walkman on it, looks like a poor attempt from someone that couldn't be bothered tbh
nice strategy by SE , i know that some teens here in ph are Music lovers

nice!
it would be more helpful as it is android smartphone
---