Palm announces two new webOS phones. Pre Plus and Pixi Plus
16 January 2010 by Olav Hellesø-Knutsen
The Palm Pre Plus and Palm Pixi Plus adds two more mobile phones to the webOS range of devices
Palm Pre Plus and Pixi Plus will be available on January 25th on Verizon. Pixi Plus is a model with fixed QWERTY keyboard while Pre Plus has slide-out QWERTY keyboard. Compared to the older Pixi and Pre models, the Plus versions of Pre adds more memory (now 16 GB) and Pixi adds Wi-Fi. Both are promissed slightly longer battery performance than their predecessors.
Also introduced with the two Plus models are a Palm webOS application that turns your Pre Plus or Pixi Plus into a mobile Wi-Fi router. Up to five Wi-Fi enabled devices can have access to wireless broadband access via the phone.
Palm and the french network operator SFR has announced the availability of Palm webOS phones in France in the second quarter of 2010.
Finally, a free over-the-air software update for existing Palm webOS customers will finally add video capabilities to the phones. It will be possible to capture, edit and share video with this new update which will be available soon.
Palm Pre Plus and Pixi Plus specifications
Pre Plus
Dimentions 100.5 x 59.5 x 16.95 mm
Weight 138.5 gram
3.1 inch display with 320 x 480 pixel resolution, 16 million colours
Slide-out QWERTY keyboard
16 GB memory
Talk time 5.5 hours
Standby time 350 hours
3 megapixel camera with extended depth of field
Pixi Plus
Dimentions 111 x 55 x 10.85 mm
Weight 92.5 gram
2.63 inch display with 320 x 400 pixel resolution, 262.000 colours
Fixed QWERTY keyboard
8 GB memory
Talk time 5.2 hours
Standby time 350 hours
2 megapixel camera
Shared features
WLAN

Bluetooth - Stereo

Touchscreen - multitouch type

Accelerometer

GPS - Geotagging of photos

SMS, MMS, IM, Email. Microsoft Exchange direct push support

3.5 inch headphone jack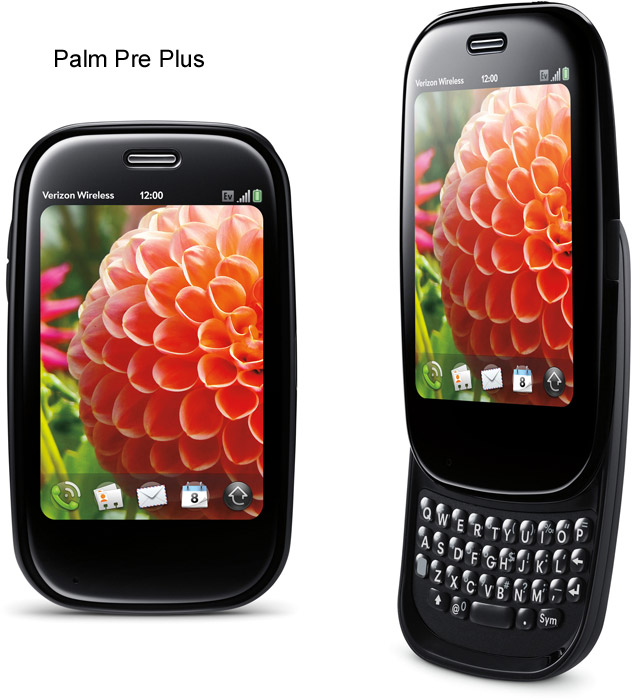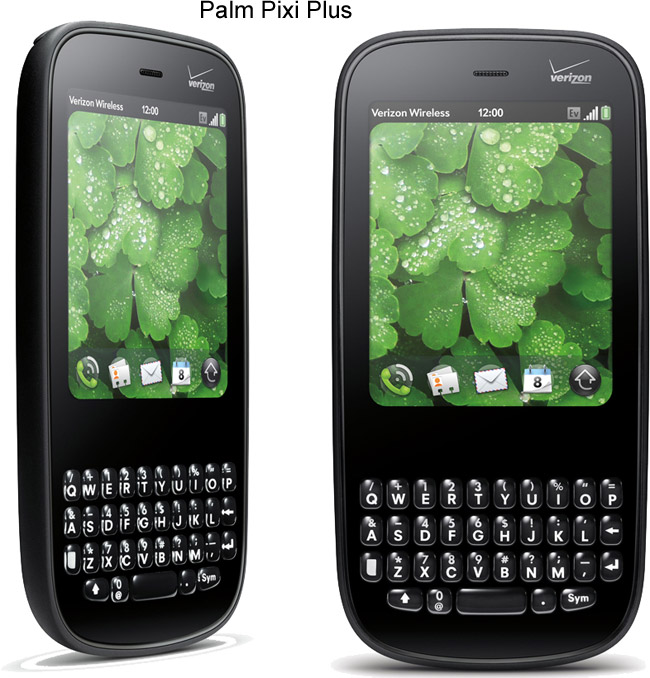 ---