No more Beats headphones with HTC smartphones
7 April 2012 by Olav Hellesø-Knutsen
Beats headphones will not longer be a part of the sales package in HTC's smartphone portfolio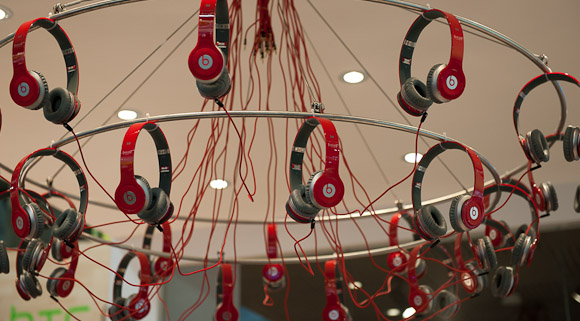 The latest 7-8 smartphones from HTC all had Beats headphones accessory included in the sales package. According to Martin Fichter, president of HTC North America Region, the Beats headphones will not be sold with HTC smartphones any more.
HTC owns 51% of the shares in Beats Electronics which was founded by the rapper Dr. Dre and the music producer and man with the cap, Jimmy Iovine. HTC bought its share in the company for $300 million in August last year. HTC is using the good audio capabilities as one of the main selling point for their latest smartphones. These mobile phones have Beats Audio which is an audio improvement system consisting of the headphones, special software and hardware. Excluding the headphones from the package does not mean Beats Audio will be entirely gone from future phone models.
Mr Fichter said that if customers want a Beat headphone, they will buy it directly. We could not agree more. The Beat headset increased the value of the sales package, but the increased price was not something all customers wanted to pay.
---
Alternatively post this in the Esato forum
Please sign in to your Esato account to leave a comment regarding this article
Seems a bit silly even after reading the article.... Yes in most cases headphones don't make you buy a specific handset, but the whole point of having a handset with beats technology built in is to use beats headphones.... According to their advertising so you can "listen to music how the artist intended"
If I am correct I believe at least one article stated that HTC will not incude the headset with ALL phones.
And the headphones are expensive too. HTC cutting costs??
Beats are overrated anyway so. . . . . . .

Yes,too much emphasis on bass not clarity

---