Huawei announces the worlds thinnest Android smartphone
9 January 2012 by Olav Hellesø-Knutsen
Huawei has announced the worlds thinnest Android smartphone with the 6.68 mm thin Huawei Ascend P1 S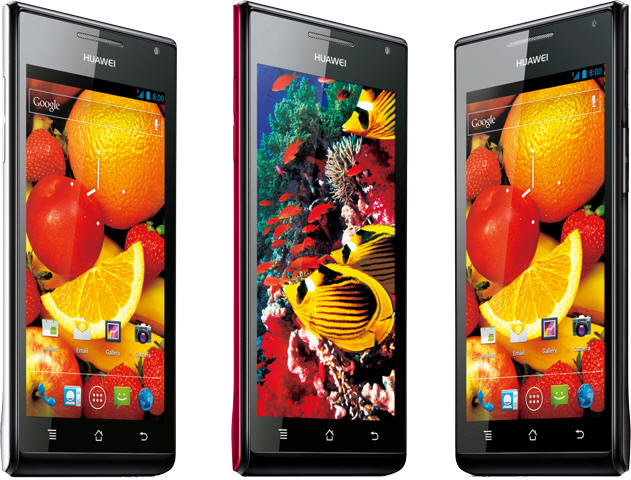 As of today, the day before CES opens, the Huawei Ascend P1 S is the worlds thinnest smartphone. This can change tomorrow when more manufactures unveils their upcoming Android smartphones.
According to Unwired.net, the Huawei P1 S is a 6.68 mm thin Android smartphone with a large 4.3 inch display. The display resolution of the touchscreen is a decent 540 x 960 pixels and it has Corning Gorilla Glass which should prevent most scratches from appear. Huawei P1 S has a dual-core Cortext-A9 processor running at 1.5 GHz. P1 S is running on the latest Android 4.0 Ice Cream Sandwich operating system.
A little thicker sister model Huawei Ascend P1 was also announced today. It is 7.69 mm thin. Both the P1 S and the P1 share many features. Such as a 8 megapixel camera, 1.3 megapixel front-camera. Both models can do HD recordings with the front- and main camera. Main camera records at 1080p while the front camera has a 720p resolution.
The Huawei Ascend P1 S/ Ascend P1 network configuration is GSM/EDGE 850/900/1800/1900 and UMTS/HSPA 850/900/1700/1900/2100. Wi-Fi b/g/n is there and so are Bluetooth 3.0. The Ascend P1 S and P1 has 1 GB RAM and 4 GB storage.
Huawei has managed to include a 1800 mAh battery in the P1 S model and a 1670 mAh battery in the P1 model. This should give decent amount of usage time for both models.
---
Alternatively post this in the Esato forum
Please sign in to your Esato account to leave a comment regarding this article
Wow nice one Huawei said they now wanna compete with the big boys although they are already quite big. Laffen slight mis type you put 15 ghz


That would be nice though!!
This may be a winner if the price is right

@Bonovox
thanks
Looks alot like the Motorola Razr thin one they recently released.
I have just heard that this amazingly specced device will be around £260. That is amazing and Huawei are not too bad a company
Very nice, im glad to see Huawei trying to compete with the big boys, they are already making a name for themselves in many emerging markets such as Kenya, Malaysia, India and China apparently.
For my taste they make the phones today too thin
I would be scared to damage it... and even holding it won't be comfortable
Love my little brick (XminiP)

---